National Leaders in Veterans Disability Law
We take pride in serving the veterans who served for us. We are national leaders in the legal community. Let our knowledge, experience, and resources advocate for you.
Featured Testimonial
... The client relations were exceptional in returning my calls timely. Encounters with all representatives were handled with the utmost professionalism. They explained all processes and procedures to keep me updated and involved with my case. Their knowledge of the law and the VA is beyond compare. Chisholm Chisholm & Kilpatrick LTD should be retained by all veterans seeking compensation. If I were to pursue VA compensation again, I would certainly retain the services of this firm.
Jackie R.
|
February 2021
About Our Veterans Law Practice
Serving Those Who Served Our Country
Chisholm Chisholm & Kilpatrick LTD assists individual veterans with their VA disability claims and appeals, taking pride in serving those who have served our country. Our firm has experience arguing cases before VA Regional Offices, the Board of Veterans' Appeals, the Court of Appeals for Veterans Claims, and the Court of Appeals for the Federal Circuit. We are uniquely equipped to represent veterans in a variety of claims and appeals regarding exposure to environmental contaminants and herbicides.
What benefits do disabled veterans receive?
Our firm is committed to helping veterans receive the VA disability benefits to which they are rightfully entitled. We offer an array of highly effective services tailored to our clients' needs, based on the circumstances of their individual case. Our veterans law firm is committed to helping veterans receive the VA disability benefits to which they are rightfully entitled. We don't get paid until you do.
Types of VA Benefits
VA Disability Compensation – VA offers disability compensation as a tax-free monthly monetary benefit to qualifying veterans. Veterans who have one or more qualifying service-connected conditions (i.e., conditions incurred in or caused by active military duty) may be eligible for this benefit. After confirming service connection, VA assigns a disability rating to the veteran's conditions. Disability ratings – ranging from 0 to 100 percent and increasing in severity by increments of 10 – determine a veteran's monthly compensation rate. Veterans can file a disability benefits claim on VA's website.
Dependency and Indemnity (DIC) Compensation – Dependency and Indemnity Compensation (DIC) is a tax-free, monthly benefit dispersed to surviving spouses, children, and sometimes parents of veterans whose death was related to military service or a service-connected condition. DIC has its own monthly rates separate from disability compensation.
VA Pension – VA offers Pension, or Veterans Non-Service-Connected Disability Pension, to wartime veterans who are age 65 or older or have a permanent and total (P&T) non-service-connected disability, and who have limited income and net worth. Monthly payment amounts for VA pension are based on the difference between the veteran's countable income and the Maximum Annual Pension Rate (MAPR), a limit on pension rates set by Congress.
Check out the full list of VA disability benefits.
what to expect
Our Process
Every case is unique. At CCK, our clients benefit from our collaborative approach to practicing law. We work to ensure that every client gets the individualized care and attention they deserve.
Start Your Free Case Evaluation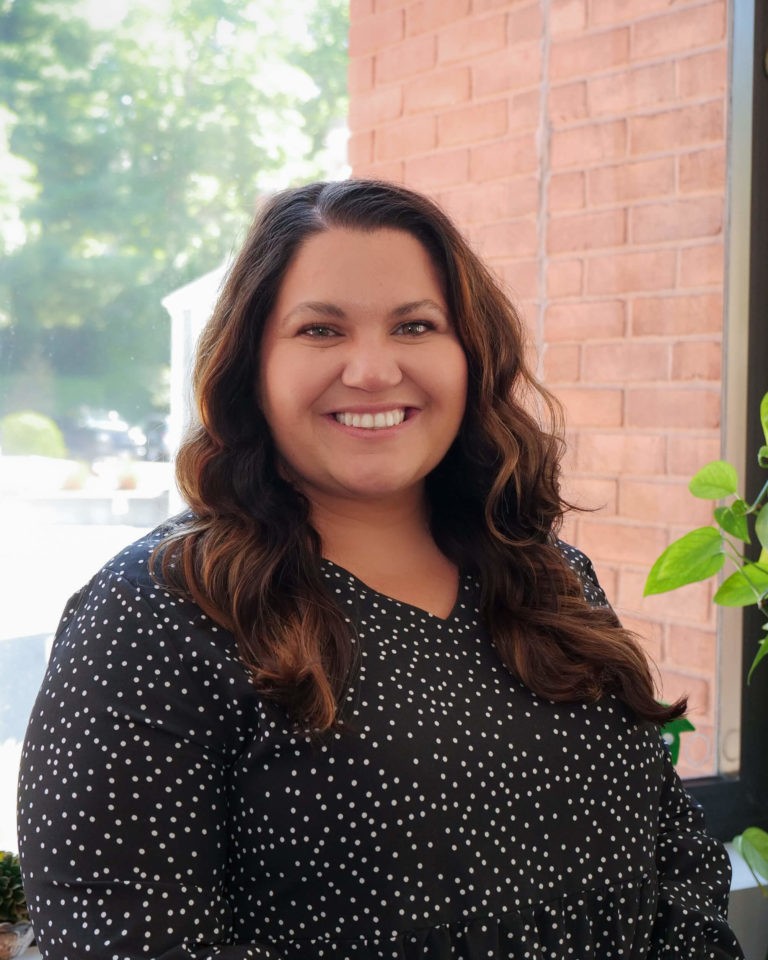 Free Case Evaluation
We will gather information about your case
Assigning Your Dedicated Team
Each client has their own dedicated team of advocates who will be in close communication with you throughout your case.
Case Strategy & Implementation
Based on you unique circumstances, your team will work with you to formulate the strongest possible strategy for your case.
File Your VA Disability Claim
If a veteran has a medical condition related to their active duty military service, they can file a claim for disability benefits with VA at any point following their service (however, there are exceptions).  The sooner a veteran files a VA claim, the more benefits they are likely to receive.
To apply for disability compensation, military veterans should file a claim with VA through their website.
To reopen a previously denied claim (e.g., for PACT Act-related conditions), veterans can also file a Supplemental Claim by submitting "new and relevant" evidence.
If Your Claim Was Denied
If you received an unfavorable decision from VA, it is important to thoroughly read the Rating Decision letter.  Pay attention to which condition(s) VA did or did not grant service connection, the individual disability ratings, and the effective date of benefits.
Under the Appeals Modernization Act (AMA), veterans have multiple appeal options from which they can select the one best suited to the unique needs of their case.  These are:
Hiring a VA Disability Lawyer for Your Appeal
A VA disability lawyer can help take the burden of the VA appeals process off your shoulders.  Veterans' claims agents and attorneys have knowledge and experience when it comes to navigating VA's claims and appeals system.
How to Choose a Veterans Disability Lawyer
When researching representatives to handle your VA disability claim or appeal, it is important to determine whether a representative is accredited by VA.  VA-accredited attorneys or representatives are individuals recognized by VA as legally authorized and capable of assisting claimants in pursuit of benefits before VA.  Accreditation is crucial because it helps determine whether the representative meets or exceeds the minimum standards set forth by VA to represent you.
Claimants can use the VA Office of General Counsel (OGC) database to find out if the representative who wants to help them is accredited.
Other questions to consider when researching representatives: 
Does the Veterans Disability Lawyer Have Success with Claims Similar to Yours?

In addition to ensuring that your potential representative is accredited, it is a good idea to ask for examples of cases the law firm has previously won to give you a clearer idea of how they will go about assisting you with your case.

When looking at examples of their cases, some things to pay attention to include:

Does the firm continue to represent the veteran throughout every step of the process? (i.e., Agency, CAVC, Federal Circuit)
How do they approach certain issues? It can be helpful to look at cases that are similar to your own.
What kinds of evidence will they collect and develop on a client's behalf?
How do they build appeals?
How Much Will a VA Disability Attorney Charge?

Accredited VA disability lawyers and claims agents typically charge a contingency fee based on recovered retroactive benefits.  However, accredited representatives do not charge fees based on future benefits and cannot charge for assistance with filing initial claims, as this is illegal.  VA regulates how much a claims agent or attorney can be paid under 38 CFR § 14.636. 

It is also important to note that Veteran Service Organizations (VSOs) offer many services that veterans disability lawyers do and are typically free of charge.  Examples of VSOs include: Veterans of Foreign Wars (VFW), Disabled American Veterans (DAV), and American Veterans (AMVETS).
VA Disability Lawyers: Is It Worth It?
When working on your claim or appeal, VA disability lawyers can help you gather supporting evidence (e.g., doctor's reports, medical records, vocational evidence, lay statements, etc.).  They can also file a claim or appeal on your behalf.  Representatives are knowledgeable about the VA claims and appeals system and can track your claim, making sure you meet all VA's required deadlines for submitting documents and medical evidence.  Veterans' representatives should be committed to working collaboratively and keeping you informed and up to date on the progress of your case.
Having a veterans disability lawyer on your side can help you avoid any delays in the process which, in turn, can move your VA case faster.  They can also help you fully pursue your claim and get the maximum possible benefits for your medical condition or situation.
Additionally, veterans disability attorneys (specifically those at the law firm of Chisholm Chisholm & Kilpatrick) can also represent military veterans before the Court of Appeals for Veterans Claims (CAVC) and the Court of Appeals for the Federal Circuit.
Get a Free Case Evaluation from CCK
Chisholm Chisholm & Kilpatrick LTD is a national leader in the field of Veterans Law, with decades of experience successfully representing veterans before VA, the Board of Veterans' Appeals, the CAVC, and the Federal Circuit.
At CCK, we hold ourselves to the highest legal and ethical standards while ensuring that promises made to our clients are kept through focused, experienced, and compassionate advocacy.  We offer an array of highly effective legal services tailored to our clients' needs, based on the circumstances of each individual case.
If VA denied your claim for benefits, the accredited attorneys and claims agents at CCK may be able to help you appeal the decision. Reach out to CCK today at 800-544-9144 to schedule your free case evaluation or by submitting a message through our contact form.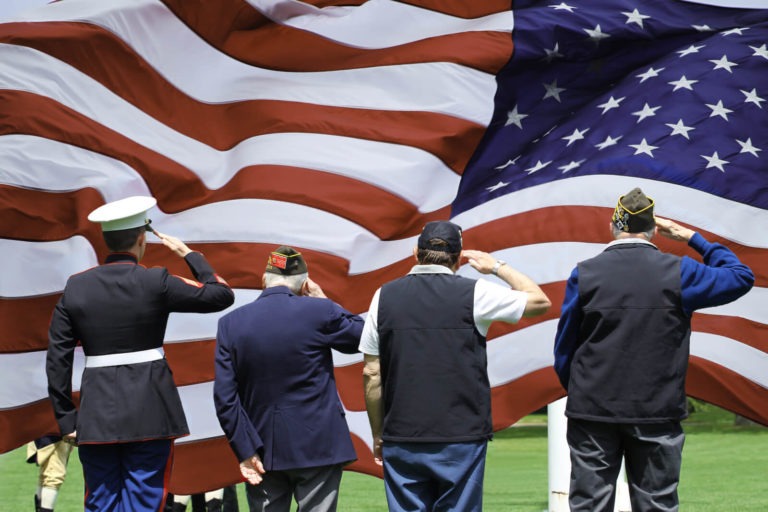 We're honored to make a difference in the lives of our clients.
I want to extend my appreciation for all your efforts during this long path. Thank you so much for calling and answering questions I've had. You have been diligent and professional throughout. You have communicated effectively and provided information in a timely matter. My family and I appreciate your hard work and dedication. I will recommend other veterans to your location. Thank you.
Otis G.
2020 was a year of disappointment and debt for me. My last appeal was denied. The VA then gave me the number to CCK. They brought up my application for TDIU which was also denied a few years back. With my approval they went to work on it. It took some time, but they helped me get my 100%. I also received back pay and my debts are gone. I feel at ease now. Let CCK help you. It takes time but you may be well compensated for your efforts and patience.
Ruben C.
... They got me 100% unemployability and back pay to the time I had to retire because of my physical problems. Any veteran needing help should use them. I have to say that DAV and Chisholm [Chisholm] & Kilpatrick were [an] excellent choice to get me disability I was due. I can't thank them enough.
Edward E.
... I will say hands down that CCK has turn out to be a true blessing for me. If there is any veterans out there looking for help with the BVA and you have not got in touch with CCK, then you should, but before you do, please understand that nothing happens overnight, meaning it may take time, let CCK worry about that you just sit back and know that you have the best team in the business working for you and they will handle the rest.
Luchen G. III
... Dealing with this organization was easy and professional. My case was handled by not one but a team of lawyers and team experts. They left no card unturned. They were at my disposal any time I contacted them, and they kept me updated all the time. I highly recommend them to all veterans no matter what your disability.
Harvey L.
Additional areas we serve
CCK Covers the Nation
Chisholm Chisholm & Kilpatrick LTD assists individual veterans with their VA disability claims and appeals nationwide. Learn more about the services we offer in your home state.
Start Your Free Case Evaluation
Contact Us For A Free Case Evaluation