ERISA Law
Effective Communication and Long-Term Disability Claims
Long-term disability insurance can be purchased by individuals or can be received through your employer.  If you lose income due to a covered disability, long-term disability insurance will replace all or some of your income and may provide other benefits.
Why Is It Important to Have Open Dialogue With My Doctor About My Disability?
When you develop a disability, it is important to be open and honest with your doctor about your symptoms and limitations. This not only helps your doctor treat your condition to keep you working and functioning for as long as possible, but it also builds a record of treatment that can be used as evidence for your disability claim.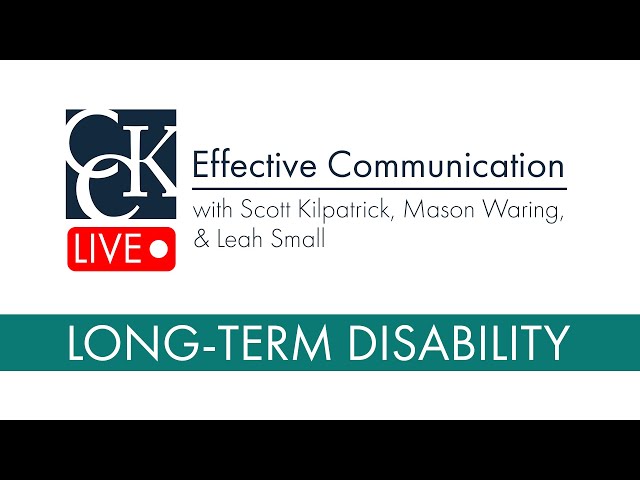 Disability insurers will often first look to your doctor's records and treatment notes when you file your disability claim.  These records can be critical to your disability claim, so it is important that your doctor know the impact your disability had on your work and daily life prior to your claim.
It is very important to be honest with your doctor.  Do not exaggerate or downplay your symptoms, but rather be honest about how your condition impacts your daily life.  Ask your doctor to report any findings regarding your condition so they are well documented in your medical records in case you need to file a claim.
Surveillance and Long-Term Disability Claims
In the modern world, surveillance is becoming a part of everyday life.  This can be a benefit or a detriment to your long-term disability claim.  Insurers may look at surveillance to see if your claims of disability are accurate based on how you perform activities in your daily life, such as grocery shopping or traveling.  Video surveillance can be a benefit if it supports the claims you have made the insurer and your doctor.  Additionally, if you are surveilled and the insurer finds that you are unable to perform a certain activity due to your disability, your doctor can speak to that finding.
On the other hand, for example, if you claim to the insurer and your doctor that you cannot lift a gallon of milk, but surveillance shows you carrying two gallons of milk out of the supermarket, this finding can be used to argue against your claim for disability.
Open and effective communication with your doctor is vital to handling the surveillance aspect of your claim if it does occur.
Definitions of Disability: Own Occupation vs. Any Occupation
The definition of disability for long-term disability is different from that of the Social Security Administration or other entities. Additionally, different long-term disability plans can have two different definitions of disability: own occupation and any occupation.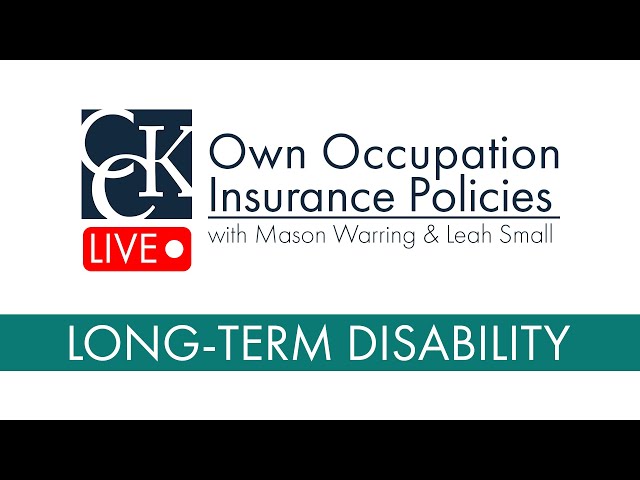 Own Occupation is a definition of disability that qualifies a person for benefits if they are unable to perform the material duties of the job that they were performing at the time their disability began.
An Any Occupation definition of disability qualifies a person for benefits if they are disabled from working in any job, full-time, reliably or consistently. Some policies that have the Any Occupation definition of disability may also pay benefits if you can work in a job in which you would only earn a percentage of your pre-disability earnings. This is often referred to as a "gainful occupation" component. This percentage can vary depending on the terms in your policy.
Typically in long-term disability benefits offered by employers, the first 12-24 months of the coverage will be under the Own Occupation definition, and after that period, the coverage will be under Any Occupation.
It is always important to read your policy to determine which definition of disability is covered and if there is a "gainful occupation" component to your policy.
Should My Doctor Know About the Terms Of My Policy?
Yes, it can be important for your doctor to be aware of which definition of disability is included in your policy. That way, they can speak to the specifics of your limitations as they apply to your own occupation or any occupation. The doctor may need to assess your limitations and abilities to do different things as they relate to doing your pre-disability work, or your ability to do any work.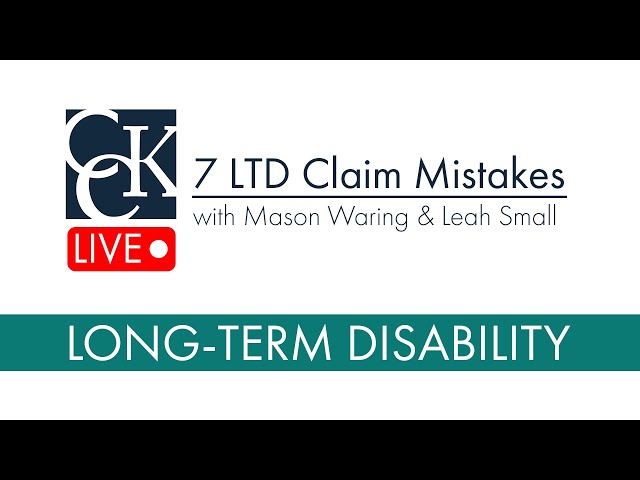 If your policy includes the Own Occupation definition of disability, it is important for your doctor to know that your inability to perform your current job or pre-disability job renders you disabled under your policy.
Tips for Dealing with Busy Doctors
Doctors are busy, and some may not have the time during their workday to fill out a disability form for one of their patients. Our long-term disability attorneys have some tips for how to work with busy doctors.
Schedule an Appointment. If your doctor does not have the extra time to fill out your disability form during the workday, schedule an appointment with the doctor to fill it out. This way, you are scheduled into their busy workday and they do not have to piece out the time themselves to fill out the form. Scheduling an appointment also allows the doctor to assess you in person and remain up-to-date with your symptoms and treatment plan, and to report your condition and limitations accurately to the insurance company.
Offer to compensate your doctor for the time they take to fill out the form. For busy doctors, they may not have time during their regular scheduled workweek to fill out your disability form and may have to do so after work hours. Offering to compensate the doctor for that time can be helpful in getting the doctor to fill out the form.
What If My Claim Is Denied?
If your claim is denied, it may be time to get a lawyer involved in your case. In many cases, this stage is the claimant's last chance to submit substantive evidence to the record. A lawyer can help identify the specific aspects of the insurer's denial to your doctor so the doctor can respond. Additionally, at this point in the process, it is likely that the insurer has issued a decision disagreeing with your doctor. A lawyer can help facilitate the process of speaking with your doctor about this.  Call Chisholm Chisholm & Kilpatrick today at (800) 544-9144 for a free consultation with a member of our team.  We can evaluate your case and see if we can help.