ERISA Law
Why Do Insurers Deny Long-Term Disability Claims?
When a person develops a medical condition that impairs their ability to work, they want to know that they can turn to their long-term disability (LTD) benefits.  Yet many insurance companies routinely deny LTD claims.  This can make the possibility of receiving such benefits seem impossible.
Unfortunately, insurance companies prioritize their financial needs often.  These companies often have a conflict of interest because if they decide that you are entitled to benefits then they must pay your claim.  However, when they do not pay a claim, they save that money toward their own interests.  This creates an incentive to deny benefits.  Depending on the circumstances, many claims are wrongly denied.
The Definition of Disability
One of the determining factors as to whether an insurance company will deny a claim involves the definition of disability found in an LTD policy.  To receive benefits, the claimant must prove they meet this definition.  If the insurance company decides that the claimant did not adequately show how they meet this definition, they will deny their claim.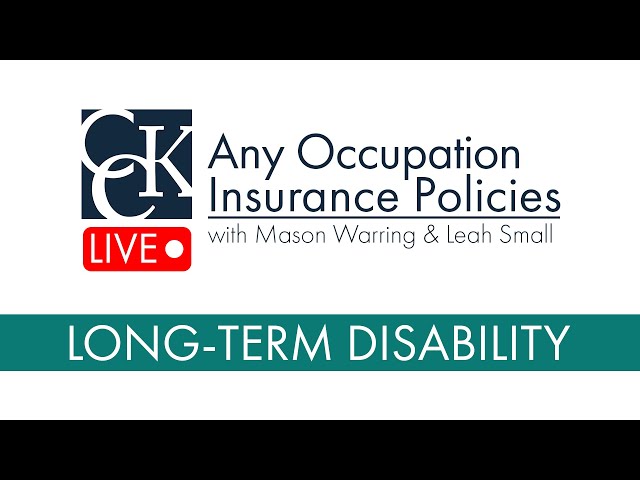 Typically, there are two types of definitions of disability: the own occupation definition and the any occupation definition.  Some policies include both, wherein an own occupation definition transitions into an any occupation definition after a set period—usually 12 to 24 months.
The any occupation definition can be harder to prove since it asks whether the claimant can perform the duties of any job whatsoever, not just the duties of their own profession, i.e., being totally disabled.  While insurance companies may initially pay claimants benefits under an own occupation definition for 12 to 24 months, once the definition transitions, they may deny the continuance of those benefits.  They will reason that the claimants are now capable of working in a different profession thereby eliminating the need for LTD benefits.  Of course, for many claimants, this is not true.
Common Reasons Insurers Give for Denying Claims
Long-term disability denials are unfortunately common.  Insurance companies often cite different reasons for different claimants as to why their claim received a denial.  Some of the most common reasons insurers give for denying claims include:
Own occupation as performed in the national economy: Many policies provide that your own occupation will be defined as it is performed in the national economy. This means that if there was a duty of your job that made it particularly demanding, but other employers did not include that duty in their job descriptions, the insurance company might not consider that duty technically part of your occupation.
Misrepresentation on your application: Insurers may claim that you misrepresented yourself on your application for LTD benefits. For example, they may consider failing to disclose pre-existing conditions or failing to provide accurate employment and/or income history as misrepresentation.
Policy exclusions: Some policies will not pay benefits for certain conditions such as musculoskeletal injuries, chronic fatigue, fibromyalgia, or chronic pain. Therefore, even if such a condition is preventing you from working, your insurance will deny your claim anyway.
Policy limitations: Most policies pay benefits for a limited period for certain conditions. For example, most LTD policies pay benefits for a limited number of months for disabilities caused by mental illnesses, such as depression.  Policies may also limit the benefits payable for disability resulting from subjective symptoms such as pain or fatigue.
Maximum benefit period: Insurers will terminate benefits when you reach your policy's maximum benefit period. While some policies provide lifetime benefits, most policies limit the number of benefits that are payable based on age.
Missed deadlines: Long-term disability claims have many strict deadlines, especially when governed by ERISA. If even just one deadline is missed, it can result in a denial of benefits.  Therefore, it is important to make sure everything is submitted in a timely manner.
Lack of documentation: You must provide your insurer with evidence, i.e., proof of loss, that demonstrates your inability to work due to your condition.  In some cases, insurers will accuse disabled employees of not providing enough objective evidence. In other cases, insurers may allege that the claimant's symptoms were self-reported and not corroborated by medical evidence.  Still, they may say that the claimant's medical records do not prove that they meet their policy's definition of disability.
Surveillance and/or IME evidence: Insurers will often conduct their own testing and observations to prove that you are not truly disabled so that they may deny your claim.  They will then claim that the results of their Independent Medical Examination (IME) support the denial.  Additionally, once they have conducted surveillance on you or on your social media accounts they will claim that you are capable of working based on the activity they observed.
These are only a few examples of reasons insurers give for denying benefits.  Nevertheless, it is best to anticipate any excuse the insurance company may submit.
Can a Long-Term Disability Lawyer Deal with My Insurance Company for Me?
Generally, there are two types of long-term disability policies a person may have: a group policy or an individual policy.  However, it is possible to have both simultaneously.  An individual policy is bought directly from the insurance company while a group policy is provided as part of an employer-sponsored benefits package.  Group policies are typically governed by ERISA.  Regardless of which type of insurance coverage you have, it is important to read and understand your policy.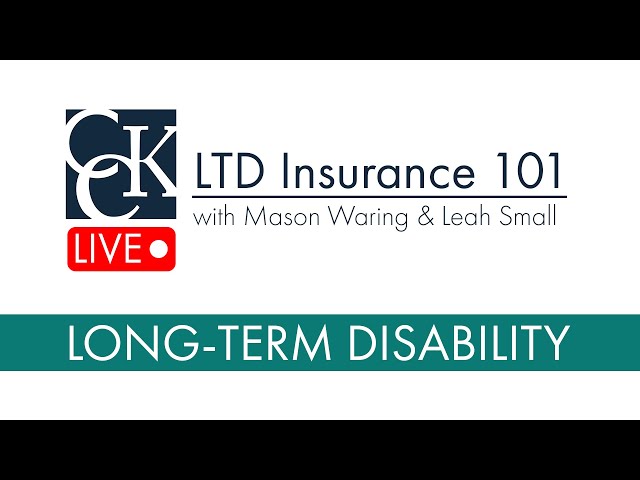 ERISA comes with its own rules and strict deadlines.  For example, under ERISA claimants may not submit new or updated evidence after the appeal stage.  This means that should your claim go to litigation you may not use any new evidence.  Unfortunately, ERISA generally benefits the insurance companies, not the claimants.
During the LTD claims and appeals process, it is necessary to have correspondence with the insurance company.  These companies continuously ask for more information, and handling them can be difficult.  The long-term disability attorneys at Chisholm Chisholm & Kilpatrick have over 30 years of collective experience dealing with insurance companies and know how they operate.  Fortunately, an ERISA attorney can deal with your insurance company for you and offer you strong legal advice and representation during this process.
Some of the ways we deal with your insurance company include:
Acting as a point of contact: One of the first actions we take for our clients is to stop the insurance company from bothering them with upsetting phone calls and relentless letters. We instruct the insurance company to direct all communications through us.  We handle the insurance company so that our clients can focus on their health.
Identifying, tracking, and meeting critical claim deadlines: We review the plan-governing documents, the policy, and any letters from the insurance company. Sometimes deadlines are not clear or could end before you have completed the administrative appeal process.  These issues can be complex and require careful analysis, which we can provide.
Protecting our clients' interests: If you are a claimant under an ERISA-governed LTD policy, the insurance company has a fiduciary duty to act in your best interest. However, insurance companies often worry about their bottom line rather than their fiduciary duties and often take advantage of claimants to save money.  CCK makes sure to hold these insurance companies accountable for their actions.
Understanding complex policy terms: LTD policies often use complex terms, conditions, and exclusions that are difficult to understand. CCK has reviewed countless policies and is aware of the loopholes insurers use to avoid paying out claims.  We can make sense of your policy and refute your insurer's wrongful reasons for denying your benefits.
Moreover, our dedicated team of professionals has a deep understanding of ERISA, insurance policies, and legal procedures.  We scrutinize the insurance company's benefit denial under the law, the evidence, and the policy rules in order to develop a plan for each client's case.
What Do You Do If Your Long-Term Disability Benefits Have Been Wrongly Denied?
If your benefits have been wrongly denied, in whole or in part, you have the right to appeal the insurance company.  Most policies require that you appeal first to the insurance company before going to court.  You likely have a limited time to appeal, too.  If you miss this appeal deadline, you may lose your rights to your benefits.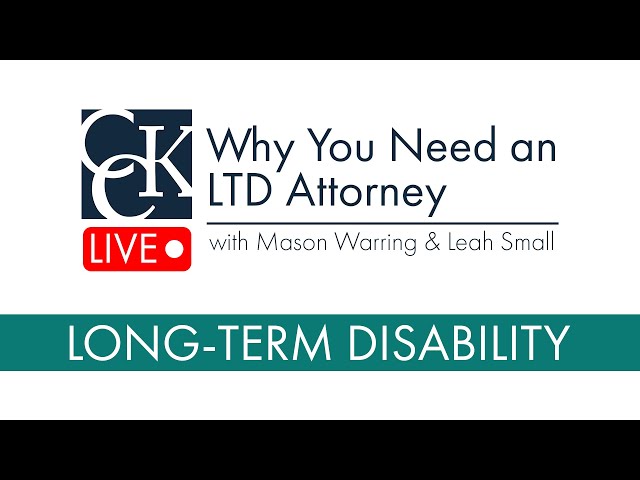 Some claimants decide to handle these long-term disability appeals on their own.  There is a lot that goes into an appeal.  Consider what you must do if you decide to handle this issue on your own:
You must follow the rules of your policy or plan;
Depending on the circumstance of your claim, you may need to request a copy of the claim file from the insurance company;
You may need to request a copy of the plan-governing documents in writing from the plan administrator;
You need to gather information from your medical providers that show how your condition impairs you and keeps you from working;
You must analyze all of the collected documents to determine if additional information is necessary to submit;
You must communicate with experts and identify additional testing and evaluations needed to measure your disability;
Gather any material information that the insurance company told you was missing;
Analyze the claim file to identify legal and factual errors made by the insurance company;
Analyze the claim file to identify procedural violations of ERISA committed by the insurance company;
You must submit a personal statement explaining why you are disabled along with witness statements; and
You must draft an appeal letter explaining why you meet the terms for payment of benefits and why the insurance company's decision was wrong.
As is evident, there is a lot of work to do to prepare your appeal properly, but there is not much time to do it.  Therefore, we recommend that you consult an experienced long-term disability attorney as soon as possible after receiving your denial.  The long-term disability insurance lawyers at CCK can handle all of this for you so that you focus on your health.
Call Chisholm Chisholm & Kilpatrick Today for a Free Case Evaluation
Our team understands how difficult it is when you receive a denial letter from the insurance company concerning your long-term disability benefits.  Disability claims are denied frequently.  Do not let your insurer deprive you of the financial support you need to live.
The long-term disability lawyers at Chisholm Chisholm & Kilpatrick understand the complexities of this process and want to alleviate this burden for you so that you may begin receiving benefits.    Call us today at (800) 544-9144 for a free case evaluation with a member of our team to see how we may be able to help you.