ERISA Law
Six Reasons You Need a Long-Term Disability Lawyer
If you have long-term disability (LTD) insurance, then you know it is a safeguard against losing your income if you find yourself unable to work due to a disabling health condition.  You can generally purchase a long-term disability plan through your employer, or you can opt for a private plan purchased directly from an insurance company.
If the time comes when you do have to file a claim, the process can seem overwhelming and complicated, especially if you are trying to file your claim while managing your health.  This is when the help of a long-term disability lawyer can be beneficial.  There are numerous ways that having legal help can be valuable when filing a claim or building an appeal for a denial of benefits.
A Long-Term Disability Lawyer Can Analyze Your Policy
Long-term disability policies can be complicated and contain many requirements that may be difficult to break down.  All long-term disability policies are different, even ones that come from the same insurance company, so it is important that you understand the terms of your own specific policy.  Your policy will determine factors such as the definition of disability you must meet to collect benefits, the amount you will receive in your monthly payments, and the period during which you will receive payments.  Your policy may also have certain restrictions or conditions.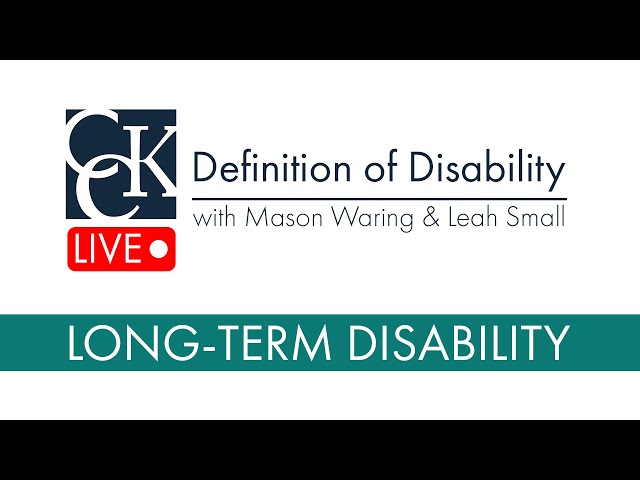 A long-term disability attorney can read through your policy, deconstruct it, and analyze its terms.  They can review the facts of your case and compare them to your policy to determine if you have a condition that warrants a long-term disability claim.  If you do, they can advise you on the types of evidence that may be best for your claim.
A long-term disability lawyer may also be able to help you flag any potential issues or complications that may arise as you file for LTD.  This could include specific issues with your policy and your condition, and an attorney can help build your case around such issues to try to minimalize their impact.
A Long-Term Disability Lawyer Can Help You Navigate Complex Law
There can be different laws surrounding your claim, depending on your unique plan.  Most commonly, the federal law ERISA, or the Employee Retirement Income Security Act, will apply to your claim if your long-term disability coverage is obtained through your employer.  ERISA is a complicated area of law that often shows deference to insurance companies and can be challenging for claimants to navigate.  There are also rules that apply specifically to ERISA-governed LTD claims, so it can be advantageous to have an experienced attorney on your side.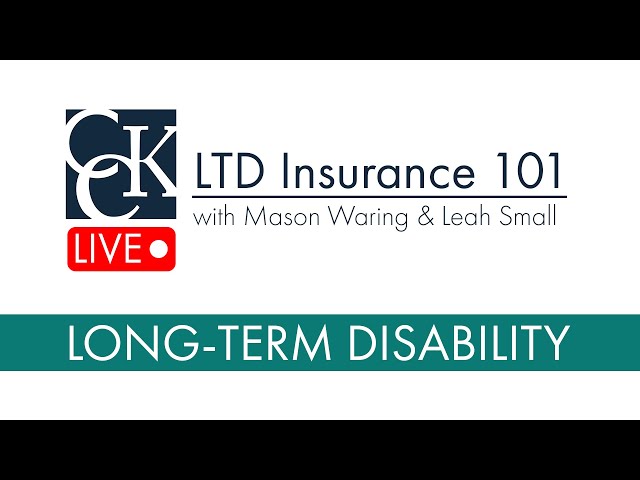 In ERISA cases, the administrative appeal is often the last opportunity you have to submit new evidence for your claim.  If your case is denied again and taken to court, you will not be able to submit new evidence.  If you are not aware of this and do not submit all necessary evidence during the appeal, you may not be able to file a successful suit in court.  A lawyer can advise you on these ERISA hurdles and roadblocks, which may be able to help you file a more successful claim without worrying about going to court at all.
Your claim may also be governed by laws in your personal jurisdiction.  This may include strict rules about deadlines or regulations for the steps you must take to appeal a claim if your initial claim is denied.  If you do not file an appeal within the applicable deadline, you may lose your rights to being able to take your case to court, which means you may lose rights to benefits entirely.  A long-term disability lawyer may be able to help you keep track of these deadlines so that you file all documentation and evidence by the specified dates according to the law.
An Attorney Can Hold the Insurance Company Accountable to the Terms of Your Policy
There are certain regulations an insurance company must comply with under the terms of your policy or according to state or federal law.  For example, there are rules limiting how long an insurance company can take to approve your claim or appeal.  Unfortunately, insurance companies do not always follow these regulations, and unless a claimant has knowledge of long-term disability law, they likely will not realize that an insurance company is violating such rules.
Long-term disability attorneys know what rules apply to insurance companies and can make sure that they are treating your case fairly and according to regulations.  This can prevent unreasonable delays on claims and appeals.  We know the ways an insurance company may try to act in their own interests over yours.  A lawyer will document the ways your insurance company may not be complying with the terms of your policy.  This way, if your case is taken to court, you will have evidence of such violations that the court may use to take action against the insurance company.
A Long-Term Disability Lawyer Will Help You Avoid Common Mistakes
It can be easy to make mistakes when you handle your long-term disability claim on your own.   A common mistake can include failing to fully understand your policy, and most importantly your definition of disability.  If you do not fully understand your definition of disability, you may not provide all the necessary evidence to satisfy it, which can result in a claim denial.  Other mistakes include using inaccurate language on your claim form or failing to realize that your policy may not cover certain aspects of your medical condition(s).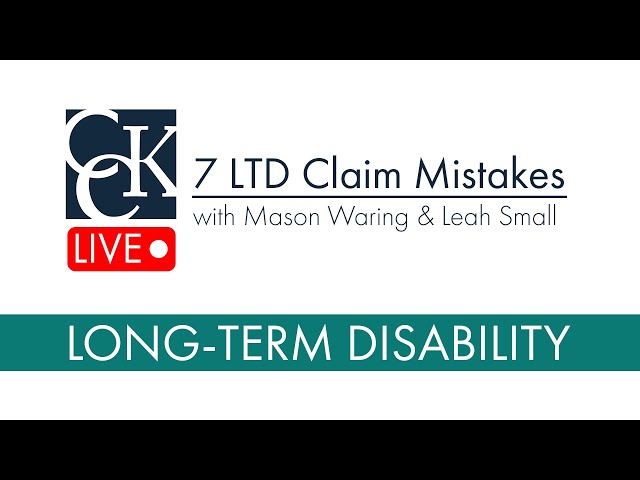 It can also be a mistake to rely on your insurance company to gather evidence for you, or not to keep track of your claim every step of the way.  Deadlines could be missed, or crucial pieces of information left out.  It is also important to keep in communication with your insurance company and your doctor.  Failing to do so can result in missed requests for information.  An attorney can help you keep track of your claim, communicate with necessary contacts, and ensure that all your policy's requirements are understood and followed.
A Lawyer Can Help Gather Evidence for Your Claim
Claimants may rely on their insurance company to obtain medical records documenting their disability as evidence for their claim.  It can be a good idea to make sure this process is not only handled correctly but also to submit additional forms of evidence, as medical records may not fully or accurately document your disability.  A long-term disability attorney can help you determine what other forms of evidence may be best for your claim, such as reports from your doctor, statements from friends or coworkers, or additional evaluations from outside experts.  The long-term disability attorneys at Chisholm Chisholm & Kilpatrick have connections to vocational experts who can evaluate the functions of your occupation as well as medical professionals who can perform additional physical or cognitive evaluations.
An attorney can also help assist your doctor in understanding your definition of disability so that they can complete your claim forms accurately.  A lawyer may be able to bridge the gap between the insurance company and your doctor to clarify exactly what is required so all documentation is submitted correctly.
A Long-Term Disability Lawyer Can Take on The Burden of the LTD Process for You
It can be difficult to handle a long-term disability claim on your own, especially when you are managing your disabling health condition at the same time.  Long-term disability claims can a be time-consuming and burdensome undertaking.  CCK's long-term disability lawyers can ease your burden so that you are able to put more focus on taking care of your health.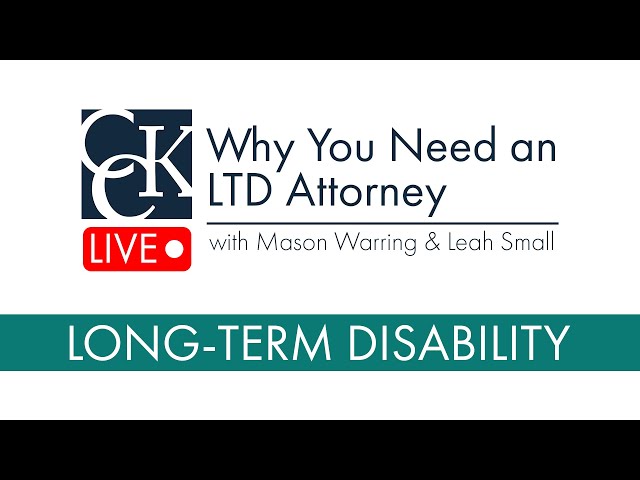 We can handle all aspects of the long-term disability claim process, from completing claim forms to obtaining additional evidence and hiring experts when needed.  We will respond to all informational requests from your insurance company and can assist with communication with your doctor.  We care about making this process as easy for you as possible and helping you get the benefits you deserve.
Call Chisholm Chisholm & Kilpatrick Today for a Free Consultation about Your Claim
It can be important for the success of your long-term disability claim to seek the help of an experienced long-term disability attorney.  It can be difficult to navigate the long-term disability process for the first time when you are dealing with a debilitating health condition.  An attorney can help you every step of the way to avoid any mistakes that might cost you're your benefits.  We know this can be a difficult process and we want to keep the stress off your shoulders while getting you the benefits to which you are entitled.
If you would like to discuss your long-term disability claim with a member of our legal team, you can contact us online call us at 800-544-9144.  Our initial consultation to determine if we can assist is free of charge.