ERISA Law
Long-Term Disability (LTD) Claims for Dentists
Dentistry is a demanding profession, so developing a disabling condition could prevent you from working.  According to the Social Security Association (SSA), one in four dentists will have to file for disability benefits before they retire.
Filing for long-term disability benefits as a dentist can be a daunting task.  It is overwhelming to face a reality where you cannot work in the job to which you have dedicated your life.  Additionally, the prospect of dealing with an insurance company and possibly a denial is frustrating.  In this article, we will discuss some of the questions you may have about your LTD claim as a dentist.
How Do I Find Out About My Long-Term Disability Coverage?
There are two ways in which a person obtains their long-term disability coverage.  Dentists may have their coverage as either a group policy or an individual policy.  Group policies are offered as part of a benefits plan through your employer.  Individual policies are bought directly from the insurance company.  Importantly, some dentists may decide to have both types of policies simultaneously.
Discovering what type of policy you have is straightforward.  If you believe you have a group policy, you can ask your employer directly.  When you are a dentist that works at a practice that is not your own, it is likely you have a group policy.  Usually, a member of human resources is the best person to ask.  Your employer can then provide you with all the appropriate documentation concerning your coverage.
Your financial records will show whether you have an individual policy.  You will notice premium payments to your insurance company when you have an individual policy.  Contact your insurance company directly if you see such payments.  They will confirm your policy, and you can request a copy to review.
How Do I Establish My LTD Claim?
Developing a medical condition or suffering an injury is stressful.  One study showed that the most common conditions that affect dentists are neck, back, and shoulder issues.  A broader term for the issues that commonly befall dentists are musculoskeletal diseases and pain.   These conditions are painful and can disrupt your daily life.  Therefore, establishing an LTD claim is vital for protecting your income and your livelihood.
The first step you must take in the process is reading your entire long-term disability policy; there is a lot of invaluable information located within it.  You will find information such as the maximum benefit amount, the benefits period, how to appeal, certain deadlines, and the definition of disability.
The Definition of Disability
One of the most important components of your long-term disability policy is its definition of disability.  This definition is what you need to prove you meet to receive a grant of benefits.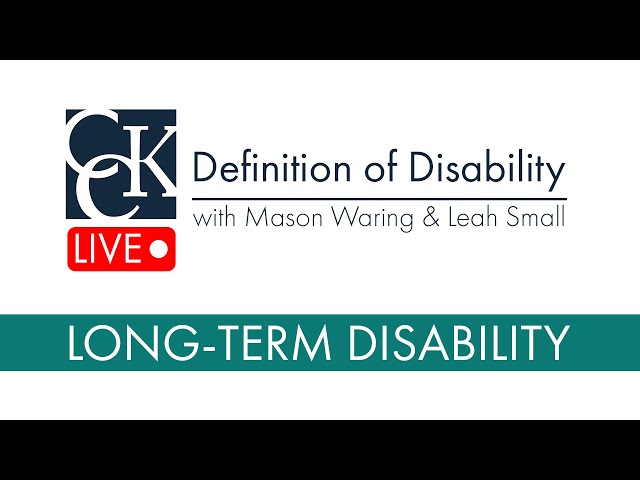 Your policy will most likely contain one of two common definitions of disability: own occupation or any occupation.  When you have a group policy, it is possible that the designation of the definition shifts from own occupation to any occupation after a specified period.
The own occupation definition of disability is concerned with whether you can perform the duties of your specific job.  In other words, can you perform the duties of a dentist, both cognitively and physically?
The any occupation definition, however, is not concerned with your profession.  Instead, this definition focuses on whether you can perform the material duties of any job, even if that job is not related to dentistry.  Oftentimes, it is easier to prove an own occupation definition rather than an any occupation one.
The Gainful Component of Your Disability Claim
If your policy has an any occupation definition of disability, then you need to be cognizant of the "gainful component" that may be present.  While not all policies will have this component, some will.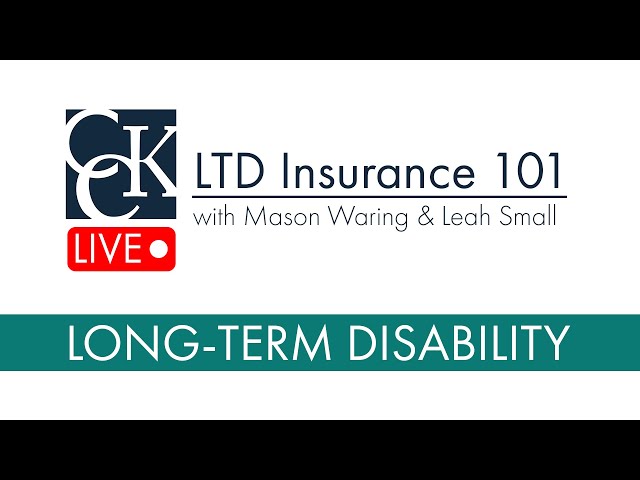 The gainful component looks at whether your condition prevents you from working a job where you can still earn a certain percentage of your pre-disability earnings.  This is generally around 60 to 80 percent.
Since dentistry is a high-earning job, the gainful component can make it easier to meet an any occupation definition.  However, if the previous year's salary was higher than usual, then it makes it easier to meet this definition of disability; but if your previous year's salary was less than normal, it can make things more difficult.
Some policies with this component only look at the previous year's salary while others look at your average income over several years.  Therefore, it is vital to thoroughly read your policy.  If you have an any occupation definition, understanding how your policy handles a gainful component is important.
Establishing Your Claim
Once you have determined which definition of disability you must prove, you can begin to gather evidence to establish your claim.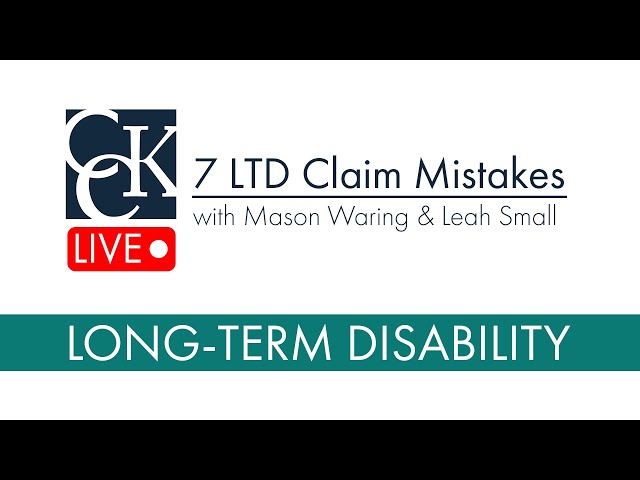 When you file for long-term disability benefits, you must submit evidence to prove your claim.  Medical records are often a primary form of evidence, but you may also need to submit supplemental evidence.  Supplemental evidence can include documentation of your condition; specialized reports from your treating physician; witness statements from family, friends, and coworkers; and additional medical or vocational evaluations.
ERISA law governs group policies and requires you to submit all evidence before the appeal stage.  This means that if your claim goes to court, you will not have the opportunity to submit any new evidence.
What Issues Might I Face as a Dentist Filing for LTD Benefits?
When you are a dentist there are numerous issues that may prevent you from doing your job.  As mentioned, the most common conditions involve the neck, back, and shoulders.  Dentists serve many patients each day and must stand or sit for long periods, sometimes in awkward positions.  The repetitious nature of a dentist's job can also cause a cumulative effect on the body.
Therefore, long-term disability benefits may be a necessity, but there are issues you may face when filing for these benefits.  For example, insurance companies often prioritize their own financial needs over the health needs of their clients.  When you file for LTD benefits, you may find it difficult to deal with such companies.  Since insurance companies often care about themselves, they will try and avoid paying claims whenever they can.  Therefore, it is not uncommon to face a claim denial, which can add unnecessary stress and anxiety on top of your medical condition.
Further, if you have a group policy then you must deal with ERISA law.  ERISA law governs these policies and has strict deadlines.  If you miss one of these deadlines, it could complicate your initial claim or appeal.  Moreover, ERISA has stringent rules to which you must adhere.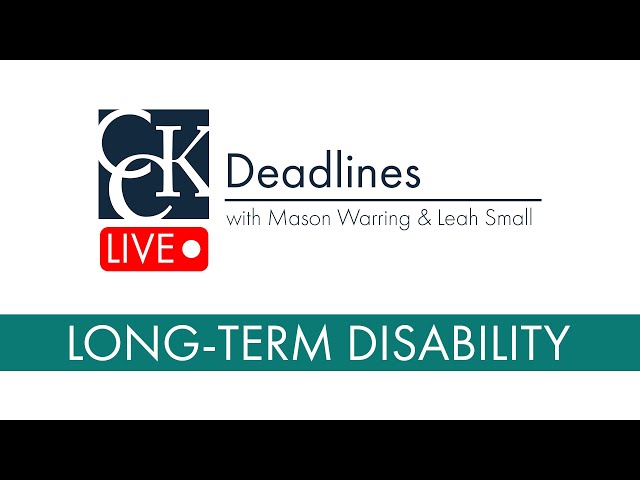 Insurance companies may also conduct surveillance on you to make sure that you are truly disabled or try to find anything that could help them deny your claim.  For example, insurance companies often hire private investigators to follow and photograph claimants; social media platforms are often monitored as well.
It is also common for insurance companies to administer independent medical exams (IMEs), which are rarely unbiased as the doctors who perform them routinely work for the insurance company.
What Other Benefits May Be Available to Me as a Dentist?
Long-term disability benefits are not the only benefits for which dentists may be eligible.  They may also qualify for Social Security Disability Insurance (SSDI) benefits.  These are similar to LTD claims, but they have their own set of rules and deadlines to which you must adhere.  For example, you may meet the definition of disability under your long-term disability policy but not your SSDI policy, and vice versa.
Generally, you obtain SSDI benefits when your disability is expected to last at least one year; you are unable to perform any substantial gainful activity; or your condition may result in death.
What if My Insurance Company Denies My LTD Claim?
It is always a possibility that your insurance company will deny your claim.  It is your right, however, to appeal this decision.  While you can file an appeal on your own, it is often beneficial to have an attorney help you.
The long-term disability lawyers at Chisholm Chisholm & Kilpatrick are ready to assist you wherever in the process you are.  We will review your LTD policy and determine the best evidence to gather to strengthen your claim.  We have over three decades of collective experience handling insurance companies, and we know how they operate.
The legal team at CCK understands how stressful this process is and will fight to ensure that you obtain your benefits.  Call us today at (800) 544-9144 for a free consultation regarding your claim or appeal to see if we can help.