ERISA Law
Surveillance Tactics in Long-Term Disability Claims
If you have filed for long-term disability (LTD) insurance due to a disabling medical condition, you may discover that approval of your claim rests on more than a submittal of documents.   Often, insurance companies will enact surveillance tactics to ensure the validity of your claim.  Yes, that means, in short, that insurance companies may spy on you.
There are restrictions to this surveillance – they cannot watch you in the privacy of your home – but outside of your home, as well as online, insurance companies may be watching.  They will use surveillance to assess your claim before and after it is approved with the intention of catching you at an activity that will disprove your disability, thus allowing them to deny or cut off your benefit payments.
Unfortunately, surveillance can entail more than being watched by an investigator.  It may consist of video and audio recordings, house visits, and online monitoring. With so many eyes out, your insurance company may spot something they determine as grounds to deny your claim or terminate your benefits.  It is important to realize, however, that denials based on surveillance can be wrongful on your insurance company's part, often because they prioritize their own business needs.
If you find that you have been wrongfully denied long-term disability benefits due to such tactics, you can contact the legal team at Chisholm Chisholm & Kilpatrick for a free consultation at 800-544-9144.  Our experienced attorneys understand insurance company tactics and can help you with your case.
Why Would an Insurance Company Use Surveillance on Me?
Insurance companies often have two main reasons for using surveillance on claimants: insurance fraud and the prioritization of their own business needs.  Unfortunately, insurance fraud can cost companies billions of dollars each year and result in higher premium prices for policyholders.  Insurance companies will use surveillance as a tactic to root out fraudulent claims.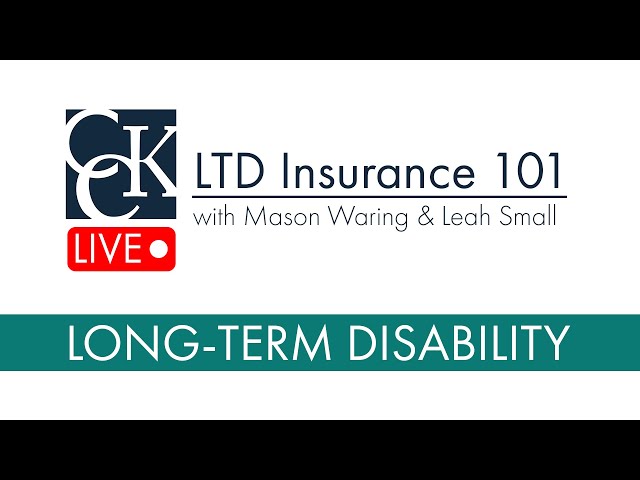 However, an insurance company may then use fraud as a front to put harsher measures on real claims, which can result in wrongful denials or terminations of benefits.  Insurance companies often will put their own business and profits ahead of the needs of their insured customers.  While surveillance tactics root out fraudsters, they also pose a danger to those in genuine need of disability benefits.
Active Surveillance Tactics Used by Insurance Companies
An insurance company is lawfully permitted to hire an investigator to carry out surveillance on their claimants.  An investigator may conduct a background check on you, determining where you live, if you own other properties, who you live with, and any licenses and permits you may have.  This is often their starting point before they begin active surveillance.
Once an investigator has conducted a background check, they may begin to surveil you in public places outside of your home.  This includes places such as shopping areas, your doctor's office, restaurants, or public parks.  It is generally illegal for them to surveil you inside your home.  Investigators may use several forms of surveillance to keep tabs on you with the intention of "catching" you at something that will disprove your disability.  Such tactics include:
Fixed surveillance, or stakeouts: Much like a scene in a detective movie, this is when an investigator will watch you at a distance from a fixed point, such as a parked car. They may stake out near your home or across the street from your work building, as well as other places they have discovered you frequent.  Fixed surveillance may consist of multiple investigators who may watch you over several days.  During this time, they will record their observations and may take photos or videos of you.
Field visits: This surveillance tactic does not consist of an investigator spying on you from their car, but a face-to-face visit. A representative from your insurance company may make a house call to discuss your claim, and while such interaction may seem harmless, the point of the visit may be to observe you.  This will consist of watching how much you stand or sit, your level of focus or concentration, how much you are able to walk, or other actions that may be more relevant to your condition.  While investigators may not be allowed to watch you in your private residence from outside your home, if you agree to a visit, you are waiving that right of privacy and it is reasonable for them to observe you.
Internet surveillance
Social media surveillance has grown increasingly relevant nowadays.  It is easier and cheaper than physical surveillance and often a quicker and more convenient way of taking a look into someone's life.  It is, however, a very biased view of someone's life.  You may often get a cheerier view of someone's life or activities on their social media.  They may not post about their troubles and hardships, and oftentimes we may have no idea that they are suffering a disabling hardship or condition behind the scenes of their social media accounts.  Portraying your "best self" on social media can endanger your long-term disability claim.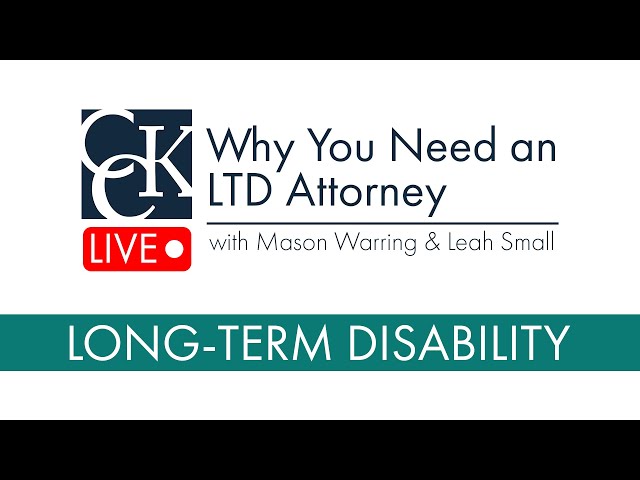 An investigator may search for you on websites such as Facebook, Instagram, Twitter, LinkedIn, or other popular social media sites.  They will observe photographs you post of yourself or photos others may post of you, as well as videos.  They will read your status updates and your comments and interactions with others.  If you post your location and activities, they will take note of that.  Investigators may conduct other searches online that could lead them to personal websites, blogs, business pages, and,  anything else there is to find about you on the internet.  While your online content could be harmless, an investigator may observe pictures of you looking healthy on vacation and flag that as evidence to deny your claim.
What Can You Do to Protect Your Claim?
It may be overwhelming to consider the ways you are being surveilled, especially if you have already felt restricted in your activities because of your health condition.  Being surveilled does not mean you have to shut yourself away.  There are ways you can protect yourself and your claim.
Be honest with your doctor about your condition: It is important you do not exaggerate or generalize your condition, nor talk down your symptoms. You want to be as honest as possible with your doctor about the details of your condition so that anything they report in your claim is irrefutable.  If you generalize and say that you cannot drive, but you are actually able to drive five minutes down the road to pick up your child from the bus stop, your insurance company may use it as evidence to deny your claim.  You do not want to report anything on your claim that does not actually apply to your condition.
Follow your doctor's orders: Everyone has days where they feel better than others, but just because you are having a good day does not mean you should forgo your doctor's order not to lift over ten pounds. It may be caught on surveillance, and your insurance company will deny your claim.  You want to follow your doctor's instructions so that you do not do anything that will contradict your claim, even if it can be tempting to push your boundaries.  Pushing those boundaries also has the potential to worsen your condition.
Be conscious about what you post on social media: It is smart to think twice before you post a picture or a video that may portray you as healthier than you are.  Even if you post something that takes place on a "good day," your insurance company will not care if what they see is taken out of a larger context if it violates your claim.  Additionally, it can be smart to ask your friends and family to minimize or avoid creating posts that involve you.
Make your social media private: Even if you are mindful of what you post online, it does not hurt to be safe and make your accounts private. This way it will be harder for an investigator to view your pages or websites.  It is still smart to be careful about what you post even if your settings are private—you do not want to take any chances with your claim.
Be mindful of your appointments: If you have a doctor's appointment or evaluation scheduled, especially one that may have been scheduled by your insurance company with their own specialists, you may want to be on the alert. An investigator is likely to surveil you around such appointments because they know where you will be at that particular time.
Chisholm Chisholm & Kilpatrick Can Help If You Have Been Wrongly Denied Benefits Due to Surveillance
If your long-term disability claim has been wrongfully denied or terminated due to surveillance, the experienced attorneys at Chisholm Chisholm & Kilpatrick can help.  Appealing a denial can be a challenging process, and a long-term disability lawyer may be able to advise you on the steps you can take to ensure your appeal is strong.  You will want to gather evidence that irrefutably proves your disability against anything your insurance company may have cited as a violation.  If you believe that your insurance company has acted in bad faith, an attorney can help fight for you.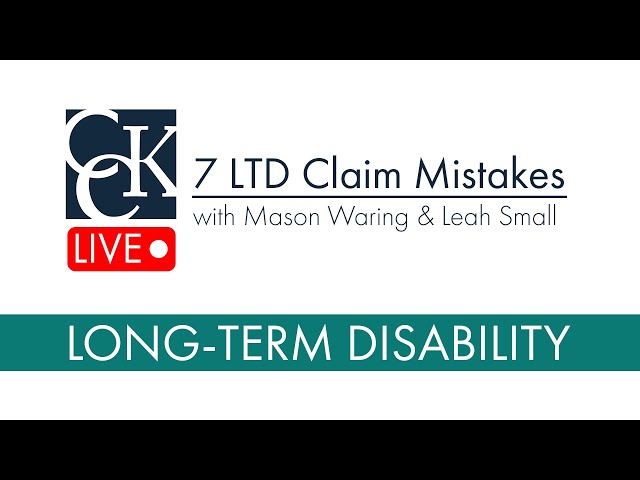 CCK long-term disability attorneys will evaluate your policy and ensure that all your insurance company's requirements are met.  We will help you gather additional evidence, such as medical evaluations and vocational expert assessments, from outside experts.  Getting all your strongest evidence in during the appeal stage is important if your case is ERISA-governed because you will not be allowed to introduce new evidence if your case is later taken to court.
Chisholm Chisholm & Kilpatrick understand that dealing with a long-term disability claim can be stressful, especially when you may have surveillance on you.  We understand that filing a claim or appealing a denial can be made harder by pressure from your insurance company.  Let us ease your burden by assisting you with communication from your insurance company and advising you on how to handle possible surveillance.  We want you to be able to take care of your health as we help you get the benefits you deserve.
Contact the Attorneys at Chisholm Chisholm & Kilpatrick LTD for a Free Consultation
The long-term disability attorneys at CCK are prepared to help you with your long-term disability case.  With our knowledge of long-term disability practices and ERISA laws, we are ready to fight for your claim against any insurance company.
If you have a disabling condition and need of assistance with your disability claim, you can speak with a member of our team at 800-544-9144 or contact us online for a free consultation.


About the Author