ERISA Law
When Does Long-Term Disability Start?
People suffer from medical conditions that impact their ability to work every day.  When you are unable to work for an extended period of time due to an illness or injury, it can become overwhelming.  You may worry about how you are going to provide for yourself and your family.  If you have long-term disability (LTD) insurance coverage, you must consider filing for these benefits as these benefits can help protect your income in such a situation.
However, it is important to understand when long-term disability benefits start.  Knowing when your benefits begin can better help you plan your financial future as you receive treatment for your condition.  This article will discuss what LTD claimants need to know about when these all-important disability benefits begin and more.
Do You Meet Your Long-Term Disability Policy's Definition of Disability?
The long-term disability process usually starts when you meet the definition of disability.  All LTD policies contain a definition, and you must prove to your insurer that your condition meets this definition.  There are two definitions of which you should be aware: "own occupation" and "any occupation."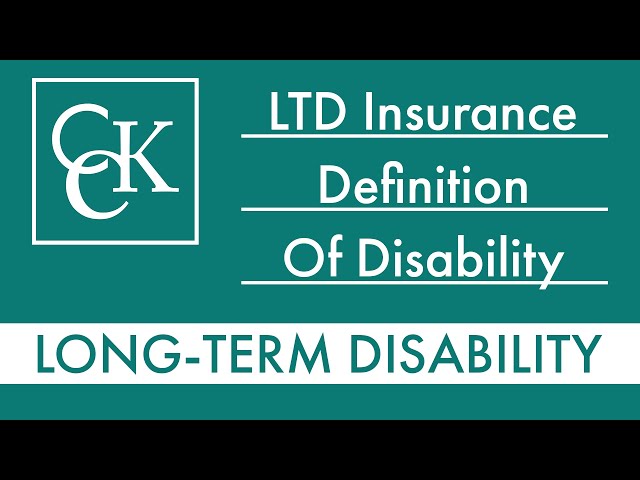 In short, the own occupation definition asks claimants whether their illness or injury prevents them from working the occupational duties of their own job as it is performed in the national economy.  Any occupation definitions ask whether claimants can perform the duties of any job whatsoever regardless of its relationship to their present position.  As is evident, an own occupation definition is typically easier to prove.  Yet most policies transition after a set period from an own occupation to an any occupation definition.
The specifics of this definition can vary.  Consequently, when long-term disability starts will depend on the terms of your particular policy.  Often, long-term disability coverage starts when you become unable to work, but sometimes long-term disability can start even while you are still working in some capacity.  It is important to read your long-term disability policy carefully to understand what definition of disability applies to you.
Some policies have broad definitions of disability, which require you to be unable to work in order to qualify for long-term disability benefits.  These definitions of disability will often say that you are considered disabled if you cannot perform the material and substantial duties of your own occupation.
However, other policies have narrower definitions of disability, which allow you to qualify for long-term disability benefits even if you are still working.  Depending on your policy, this could mean that you can perform some, but not all, of the material and substantial duties of your own occupation, or that you can perform all of the material and substantial duties, but only on a part-time basis.  Policies that will pay benefits even if you are still working typically require that you have lost a certain percentage of your income due to your condition(s).
How Long is the Waiting Period?
Although long-term disability typically starts when you meet the definition of disability, insurance companies do not immediately begin paying these benefits.  Instead, you must remain disabled during a timeframe known as the waiting period (also called "the elimination period").   Many waiting periods last 90 days, but you must read your policy as you may have a longer waiting period.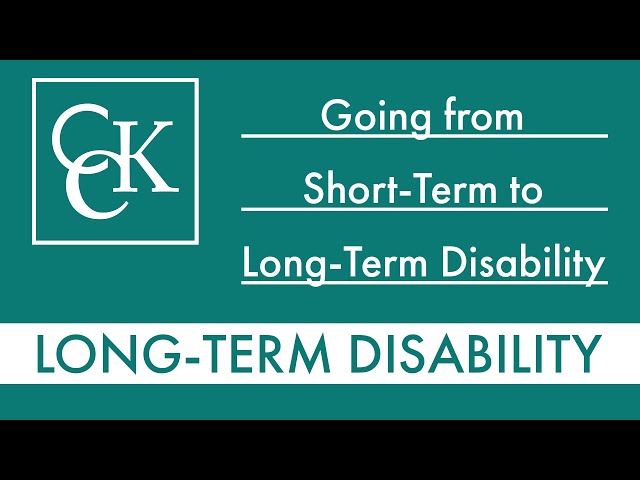 During this period, you must remain disabled but you cannot receive LTD benefits.  Many long-term disability insurance claimants opt to apply for short-term disability insurance to help cover this period.  Short-term disability coverage typically last for three months and can help bridge the gap until you can begin receiving your long-term disability benefits.
If you need this financial assistance during the elimination period, then filing for short-term disability benefits may be necessary.  These benefits may be through the same insurance company as your LTD claim or a different insurance company may administer it.
Are There Other Applicable Policy Provisions Regarding When Long-Term Disability Starts?
While meeting the definition of disability is usually the most crucial aspect of your long-term disability claim, there may be other provisions in your policy that affect your long-term disability start date.  It is essential to read your entire policy to ensure that you fully understand all applicable provisions.  Your insurance plan contains a myriad of vital information pertaining to your claim.  While these documents may be dense and complex, they can help you avoid common missteps that can derail your claim.
Call CCK Today for a Free Case Evaluation
While most people begin the long-term disability process after becoming unable to work due to a medical condition, you may be able to begin the long-term disability process earlier, depending on the terms of your policy, if you are working in a reduced capacity due to your medical condition(s) and the resulting loss of income.  Whether you have an individual policy you bought yourself or an ERISA-governed group policy as part of your employee benefits package at work, CCK may be able to help.
At Chisholm Chisholm & Kilpatrick, our team of experienced attorneys and professionals understand how important it is to get your long-term disability benefits in a timely manner. We have been helping long-term disability claimants for over 20 years receive the benefits to which they are entitled.  We understand that you rely on these benefits to support you and your family. Call CCK today at (800) 544-9144 for a free case evaluation.  A member of our team will analyze your case and determine if we can assist you.

About the Author