ERISA Law
Long-Term Disability (LTD) Claims for Lawyers
Lawyers can develop medical conditions that prevent them from working.  Unfortunately, suffering from a debilitating, long-term condition is common.  Nevertheless, as a lawyer, you have the option to file for long-term disability (LTD) benefits.  These benefits can help protect your income when you are unable to work due to your condition.  Read on to discover all you need to know as a lawyer seeking LTD benefits.
The Importance of Long-Term Disability Coverage for Lawyers
A considerable amount of time, money, and dedication goes into becoming an attorney.  When a lawyer develops a medical condition that prevents them from working, it can be devastating.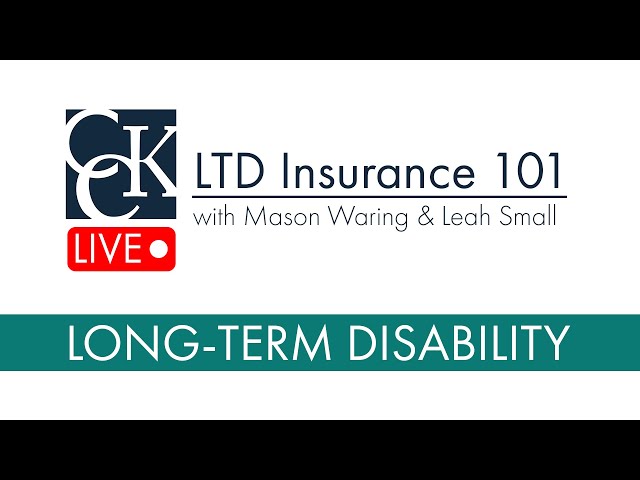 Consider the amount of time it takes to become a lawyer: you must graduate from a four-year undergraduate program (with high scores); you must graduate from law school, which normally takes three years; and you must pass the bar exam.
All this to say, a debilitating medical condition can be devastating.  While many do not want to think about a scenario where they would need long-term disability insurance, it is vital, as a lawyer, to consider it before you ever need it.  LTD insurance exists to protect a person's income—sometimes in full but more often a percentage—when they become disabled and cannot work.
There are myriad types of lawyers, and each type has its own unique duties.  For example, a trial lawyer must travel to courthouses on any given week.  Other lawyers may do most of their work via Zoom or Skype calls from their home office.  Regardless, any lawyer can suffer from a condition that could prevent them from carrying out their duties.
Challenges Lawyers Face in the Workplace
Working as a lawyer is demanding.  You must deal with ever-evolving laws and a myriad of clients—all with unique needs.  You must focus on each client, which can be challenging if you have a large practice or if you work alone.  If you own your own practice, you rely on positive reviews clients give so that future clients want to work with you.  If you shirk your duties to certain clients because you are struggling to work due to a disability, it could hurt your practice and your reputation.
Nevertheless, there are challenges (i.e., occupational hazards) that you will face as a lawyer, namely:
Long hours: Many lawyers work over 50 hours a week, sometimes on weekends. This can be draining, both emotionally and physically.  However, these long work weeks are often necessary to stay on top of cases without falling behind.
High stress: Lawyers must deal with a lot of stress, especially long hours; client demands; strict deadlines; staying on top of new and changing laws; and more.
Student debt early in your career: As mentioned, becoming a lawyer can be costly when you are studying, and it is common for early-career lawyers to be in student debt upward of $200,000, which can take a while to pay back. This adds another layer of stress.  Lawyers want to build up their clientele to help make ends meet while also allowing them to pay off their debt.  A disability can sideline these payments, which can be devastating.
Handling clients: All clients are different, and each requires attention to meet their needs. As with any profession, some clients may be more difficult than others, or their cases may be more complex than others.  Yet as a lawyer, you must be ready for anything.  Handling multiple clients at once can become overwhelming, especially when you are trying to manage a debilitating condition.
Changing laws: Laws are everchanging. As such, lawyers, who must serve and advise their clients properly, must always keep track of these changes.  This means they must stay up to date on these changes and adjust accordingly.  This can be time-consuming and requires exceptional cognitive abilities to maintain an elevated level of understanding.  Any disability that affects a lawyer's cognitive abilities could harm their practice.
A lawyer faces challenges every day.  Some of these challenges could lead to certain conditions, such as anxiety, depression, or heart problems.  Moreover, other disabilities may come about on their own but still affect how an attorney carries out the duties of their job.  Therefore, having long-term disability coverage is crucial.
Group Policies vs. Individual Policies
Before you can file your LTD claim, you must ascertain what type of policy you have.  There are two types of long-term disability policies you can have: group policies and individual policies.  Lawyers can qualify for either type of policy, or they may have both policies at the same time.
A lawyer may have a group policy when they work at someone else's firm.  Employers typically provide long-term disability group policies as part of a benefits package.  ERISA governs such policies.
Conversely, an individual policy is bought directly from the insurance company.  These policies often have more flexibility and better coverage, but the monthly premiums can be much higher.
You may ask your employer directly if you have a group policy and, if you do, they can supply you with your policy's governing documents.  Likewise, if you believe you may have an individual policy, you can check your financial records to see if you are making premium payments to an insurance company.  If so, you can ask your insurer directly for your plan's documentation.
Your Policy's Definition of Disability
Every policy includes a lot of valuable information, such as the maximum benefit period; limitations and exclusions; deadlines; and more.  Among the most vital pieces of information that it contains is a definition of disability.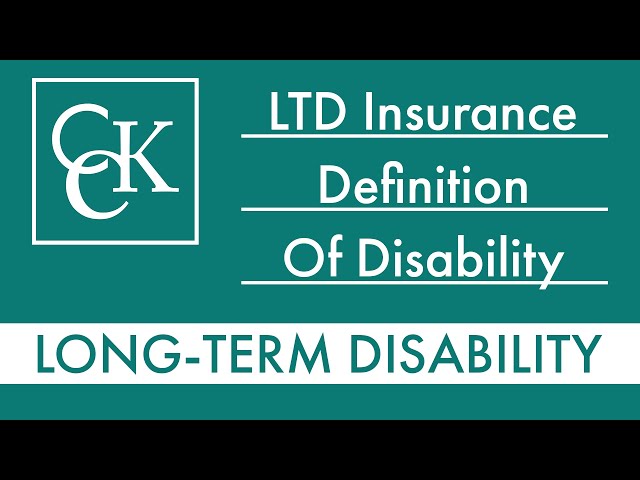 The definition of disability is important because you must prove your condition meets this definition to receive benefits.  Typically, your policy will have one of two definitions.  It will either have an own occupation definition or an any occupation definition.
The own occupation definition asks whether your condition prevents you from performing the duties of your specific job.  A policy with an any occupation definition asks whether your condition prevents you from performing the duties of any job at all, regardless of whether it is like your job as a lawyer.
Generally, an own occupation definition is easier to prove when filing a long-term disability claim.  When you buy an individual policy, you can tailor it to fit your needs.  For example, as an attorney, you would want to make sure you have a true own occupation definition as part of your policy.  Moreover, there are riders you can add to your policy, usually for an additional cost.
Your policy's specific definition of disability will help you determine the best evidence to obtain and submit as part of your claim.  So, it is important to read your policy carefully.  This is a suitable time to consult with a long-term disability insurance attorney who can guide you through these complex policies.
Filing an LTD Claim as a Lawyer
When you are a lawyer and suffer from a medical condition or injury that prohibits you from doing your job, you must consider filing for long-term disability benefits.  However, this process can be overwhelming and complicated.  It is already stressful dealing with your condition and the prospect of not working.
There are a few aspects of filing an LTD claim of which you should remain aware, namely:
Submitting claimant forms: Claim forms generally contain the claimant statement, the attending physician statement, and the employer statement. The insurance company sends this to you after you submit your notice of claim.  These forms constitute an important part of a lawyer's claim as it is the time in which you begin explaining how your condition affects you, but you must be accurate and precise when filling them out as insurance companies will take everything you say literally.
Establishing your condition with evidence: Medical records are your primary source of evidence, but some LTD claims need supplemental evidence. To establish your claim, you need to submit relevant evidence that will prove your disability warrants benefits per your policy's definition of disability.  Such evidence can include witness statements, vocational evaluations, and more.
ERISA: As mentioned, ERISA governs group policies. This federal law can impact claims.  ERISA has its own strict deadlines and regulations that you must follow to ensure a fair review of your claim.  An ERISA attorney well-versed in this law can help you navigate its obstacles.
As a lawyer, you want to ensure that your pre-disability earnings are protected, but insurance companies can be difficult.  Remaining cognizant of the abovementioned elements, understanding your policy, and making sure your insurer receives everything on time are crucial for your claim.
Long-Term Disability Claim Denials and the Ability to Appeal
Unfortunately, your insurer may deny your initial claim for LTD benefits.  When this happens, it can seem like an impossible obstacle to overcome, especially with all the work that goes into filing for benefits.  However, if you receive a denial of your claim, you have the right to appeal.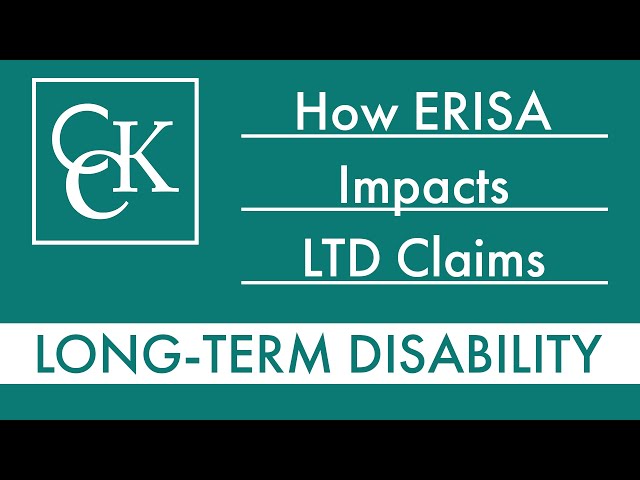 When you receive a denial of your claim, your insurer will send you a denial letter listing the reasons why they denied your claim.  This is vital because in your appeal you should directly address these issues.  Under ERISA, this appeal stage is typically the last time you may submit new or updated evidence.  Therefore, it is important to submit any necessary updates or collect any necessary evidence and get it on the administrative record.
If your appeal is not successful, you have the right to sue your insurer in federal court, but only (under ERISA) if you have exhausted all your administrative appeal options.  It is important to remain aware of all deadlines because if you miss one, you may lose your right to sue in federal court.
Lawyers May Also Be Eligible for SSDI Benefits
If you are a lawyer, you may also be eligible for Social Security Disability Insurance (SSDI) benefits.  Many long-term disability policies force you to apply for SSDI benefits anyway.  If you get approved, offsets with your insurance company can occur.
Nevertheless, SSDI benefits have their own set of requirements and rules.  The definition of disability also varies between the two types of benefits: what may qualify under one policy may not under the other, and vice versa.
Call Chisholm Chisholm & Kilpatrick Today for a Free Case Evaluation
Regardless of where in the LTD claim and appeal process you are, the legal team at Chisholm Chisholm & Kilpatrick is ready to assist you.  The long-term disability process can be complex and overwhelming, but our LTD attorneys have over 30 years of collective experience working to obtain benefits for their clients.
Our team can review your policy; act as a point of contact between you and your insurance company; track all insurance company and ERISA deadlines; gather and submit relevant evidence to reinforce your claim; and more.  In short, we can help you during every phase of the process.
Call CCK today at (800) 544-9144 for a free case evaluation.  We will look at your case and see if we can help.

About the Author