ERISA Law
Long-Term Disability (LTD) Benefits for Degenerative Disc Disease (DDD)
Degenerative disc disease (DDD) is a back condition that results when the discs in your spine wear down.  This happens naturally due to age.  When the discs wear down, the bones begin to rub together, which can cause pain.  Moreover, it can cause other conditions too, such as spinal stenosis.  If you have DDD, and it is preventing you from working, then you may need to file a claim for long-term disability (LTD) benefits.  These benefits can protect a percentage of your pre-disability earnings when you become unable to work.
Coping with painful back conditions like degenerative disc disease can be difficult.  However, obtaining LTD benefits can be stressful too.  This process can be difficult and time-consuming, and insurance companies often deny claims.
Our experienced long-term disability team at Chisholm Chisholm & Kilpatrick understands how difficult this can be, especially when you require these monthly benefits now.   CCK can help you regardless of where in the LTD process you are.  Call us today at (800) 544-9144 for a free case evaluation with a member of our team.
Understanding Degenerative Disc Disease (DDD)
Many older adults experience some level of disc degeneration, but not all cases cause pain.  If you are experiencing pain in your back and your doctors are unable to identify a cause, you may have degenerative disc disease.  Degenerative disc disease occurs when the cartilage discs between your vertebrae begin to shrink and deteriorate.  In addition to general wear and tear that comes with aging, injuries, accidents, and repetitive movements of the discs can also lead to degenerative disc disease.  Unfortunately, once the discs become damaged, they cannot repair themselves.
The most common symptom of degenerative disc disease is chronic pain in the neck or back, depending on which discs are deteriorating.  Additionally, this pain can also radiate into the outer extremities.  For example, disc degeneration that occurs in the neck and upper back will often cause radiating pain into the shoulder, arms, and hands.  Likewise, degeneration in the lower back will often lead to radiating pain in the buttocks, thighs, and legs.
In order to diagnose you with degenerative disc disease, your doctor will likely send you for diagnostic testing including X-rays, MRIs, and CT scans.  Additionally, they will likely observe your functional abilities and determine your range of motion.  Accordingly, you may be asked to bend, twist, or rotate your neck and back so your doctor can determine if certain limitations exist or if different movements cause increased pain.
Treatment of degenerative disc disease typically starts conservatively with physical therapy to increase strength and mobility, along with pain management.  Your doctor might also prescribe you pain medication; administer steroid injections into the problem area; and/or advise you to avoid certain activities that could exacerbate your symptoms or lead to further degeneration.
In some instances, surgical intervention may be recommended in order to relieve severe pain resulting from degenerative disc disease.  Typically, spinal fusions or the insertion of artificial discs are the two surgical options available to those with severe degenerative disc disease.
Those diagnosed with degenerative disc disease may find it difficult to complete the occupational duties of their job.  Medical evidence, such as an X-ray or CT scan, can help reinforce your long-term disability claim when you file for such benefits.
CCK Understands Disability Claims for Degenerative Disc Disease
Degenerative disc disease can progress and its symptoms grow worse.  When your symptoms grow worse, you can find it difficult to complete even simple tasks.  Moreover, you may not be able to get out of bed in the morning thereby rendering you unable to arrive to work reliably and on time every day.  When your back pain becomes this severe, you must consider filing for long-term disability benefits.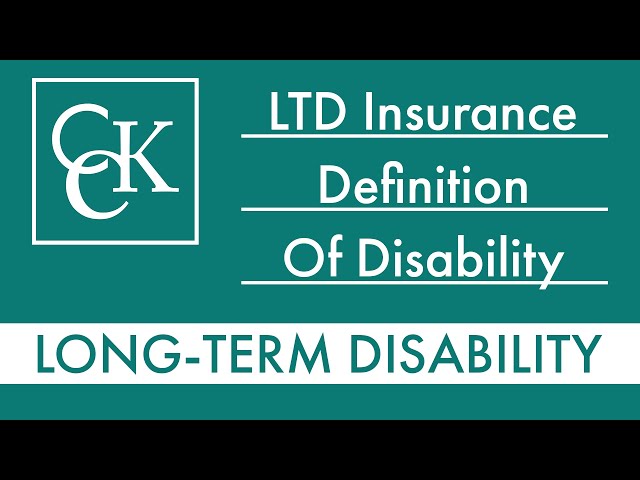 Assuming you have LTD coverage, you must read your policy.  Your long-term disability policy contains a lot of information essential for your claim.  Among this information is your policy's definition of disability.  It will have either an "own occupation" or an "any occupation" definition.  In short, own occupation definitions ask whether you can perform the material duties of your own profession, whereas an any occupation definition asks whether you can perform the duties of any job at all.
Back pain conditions are common, and insurance companies receive numerous such claims every year.  However, these companies also deny such claims too, usually due to a lack of objective evidence.  If your LTD claim has been denied, CCK can help you fight the insurance company for your rightfully owed benefits.
How Chisholm Chisholm & Kilpatrick Can Help
First, we analyze the insurance company's denial letter; the claim file; your long-term disability policy; and any other plan-governing documents to determine if mistakes were made by the insurance company.  There are many rules and regulations that insurance companies must follow under ERISA.  We use our knowledge and experience to identify any errors that the insurance company made in the handling and review of your LTD claim.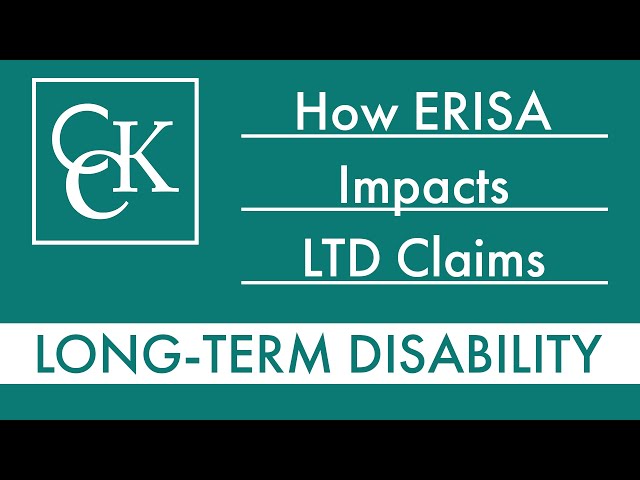 Next, we will reach out to your treating doctors and gather your medical records and, if necessary, any subsequent reports in further support of your claim.  It is important to have your treating doctors thoughtfully complete all relevant forms and provide reports documenting your disability.  Additionally, it is important to have your doctor document examination findings, medication changes and side effects, your reported symptoms and limitations; and how they would impact your ability to work. We can help facilitate the flow of this information and often ease the burden on both you and your doctor.
In preparation for writing your long-term disability appeal, we can gather all information in support of your disability.  This information often includes:
Medical records
Test results
Reports from your treating doctors
Expert opinions
Witness statements from you, your family, your friends, and even former co-workers
Preparing a strong and complete record of evidence is particularly important with ERISA-governed long-term disability claims because, typically, the administrative appeal is your last chance to get supportive evidence into the record.
Once an appeal decision is made, new evidence is seldom allowed to be added to the record at the court level.  Once we have strong evidence, we write the appeal.  This appeal will thoroughly and strategically explain why your condition interferes with your ability to work.
Call CCK Today for a Free Case Evaluation
CCK understands how difficult it can be to obtain long-term disability benefits when you suffer from degenerative disc disease.  Our team has over 30 years of combined experience dealing with insurance companies, such as Unum, The Hartford, and Prudential.  As such, we know what such companies look for in an LTD claim.  We believe you should not have to worry about dealing with the insurance company and instead should focus on your health.
This is not something you must do on your own.  Call CCK today at (800) 544-9144 for a free case evaluation.  A member of our team will analyze your case and determine if we can help you.