ERISA Law
Attending Physician Statements and Long-Term Disability Claims
When you have a medical condition that impairs your ability to work, you may consider filing for long-term disability (LTD) benefits.  When you file for long-term disability benefits, there is typically a multitude of forms you must submit to the insurance company.  Among these is a form that is often called an "attending physician statement," or "APS."
Your insurance company is likely to request an APS when you file your initial claim, and they will likely request one periodically even after you begin receiving your benefits.
It is important to understand all aspects of an attending physician statement because these forms constitute a critical component of your claim.  A well-written and detailed APS could be the difference between an approval and a denial of your claim.
What Is an Attending Physician Statement?
An attending physician statement is a form your physician must fill out.  It comes in the form of a questionnaire.  It will ask questions about your conditions and symptoms and how they impact your ability to work.  You may come across other names for this form, such as a "functional report."
Your insurance company will look to see if the APS you submit supports your claim.  However, if they decide that it does not adequately do so, they may use this against your claim.  This can result in a denial of benefits.  The attending physician statement, therefore, is vital to the overall success of your long-term disability claim.
What Is Included in an Attending Physician Statement?
An APS typically asks your doctor questions regarding:
Your diagnosed conditions;
Symptoms you are experiencing;
Your past medical history;
Tests you have undergone;
Your treatment plan, which can include any medication they have prescribed to you;
Information concerning how your condition impairs your ability to work; and
Specific dates, such as the date when you became disabled and when you are expected to return to work.
Of course, there are sometimes other questions your insurance company will include on an APS.  Nevertheless, the information provided should be detailed and accurate, as the insurance company will analyze every aspect of this document to find a reason to deny your claim.
Open Communication with Treating Physicians is Important for Accurate Attending Physician Statements
The smallest omission in an attending physician's statement can result in a denial.  Moreover, if the APS is not detailed enough — in the opinion of the insurance company — then it could also result in a denial.  Therefore, it is vital to have open communication with your physician about your condition before they must fill out such a document.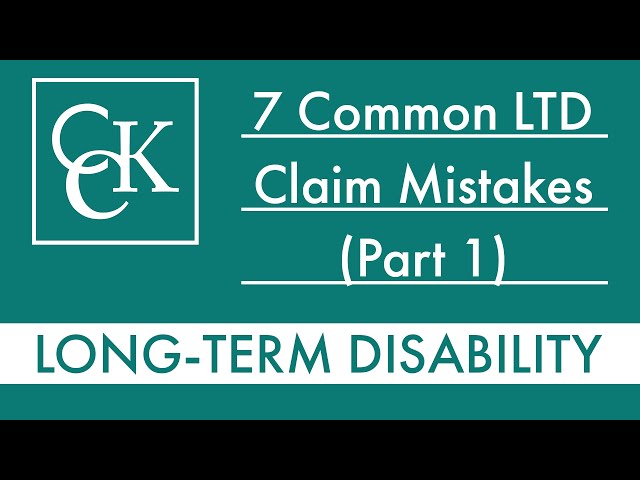 When you develop a medical condition, you are likely to visit your primary care doctor; but you also will likely visit other specialists.  Regardless of which doctors you are treating with, you should always inform them fully of your condition.  This has a few benefits.
First, it creates a track record of your condition and your treatment, which is a form of evidence if you ever need to file a disability claim.  Secondly, it will help illustrate how your condition has impacted your life.
It is important to be truthful with your doctors.  This means not downplaying your symptoms, but also not exaggerating your symptoms or your condition, either.  Moreover, you should fully explain your condition and symptoms during each visit, even if there haven't been any changes in your condition; having an official log of your condition over time is key.
When it comes time for your physician to fill out the APS form, they will have a myriad of notes and official documentation from which to cull their responses.  This ensures that the attending physician's statement is accurate, in-depth, and supportive of your long-term disability claim.
Reviewing Your Attending Physician Statement Before Submitting It: What You Need to Know
Your attending physician statement is important, but it does not have to go only to your primary care doctor.  Often, medical conditions that necessitate long-term disability benefits require multiple doctors and/or specialists.  You may provide each of your treating physicians with an APS.
Once your physician fills out the APS, there are a handful of elements you should pay attention to when you review it, such as:
Making sure your correct doctors have filled out an APS: Not all your doctors are treating you for the condition for which you are filing LTD benefits. Only relevant physicians should fill out an attending physician statement.
Making sure that the APS accurately reflects your inability to work: The most important aspect of an attending physician statement is that it accurately illustrates how your condition prevents you from working. Make sure that the information contained therein reflects this.
Making sure that no spaces are left blank: It is best to communicate with your physician that it is vital they fill out every question on the APS. Insurance companies may deny a claim if an important space is left empty.
Making sure all information in it is correct: It is best to proofread the entire document before submitting it. Make sure to verify that all dates relating to your condition are correct.  Additionally, double-check all information that your doctor provided is accurate.  Doctors are busy, and they sometimes make mistakes because they are in a rush.
Additionally, while attending physician statements are a vital component of your LTD claim, they are not the only component.  Obtaining a written report — separate from the APS — from your treating physician can significantly reinforce your claim.
These reports can be more detailed and address aspects of your disability that may not be asked about on an APS.  Since your doctor has key insights into your condition, and how it affects you daily, these reports act as great supplemental evidence.
How Can Chisholm Chisholm & Kilpatrick Help with Attending Physician Statements and Long-Term Disability Claims?
Claimants may decide to handle their long-term disability claims on their own.  While this is possible to do, it can be beneficial to have a long-term disability lawyer to help navigate the often-complex process, especially if you have an ERISA-governed group policy.  The LTD attorneys at Chisholm Chisholm & Kilpatrick understand the stress that comes with filing for disability benefits.  We want to alleviate any worries you may have.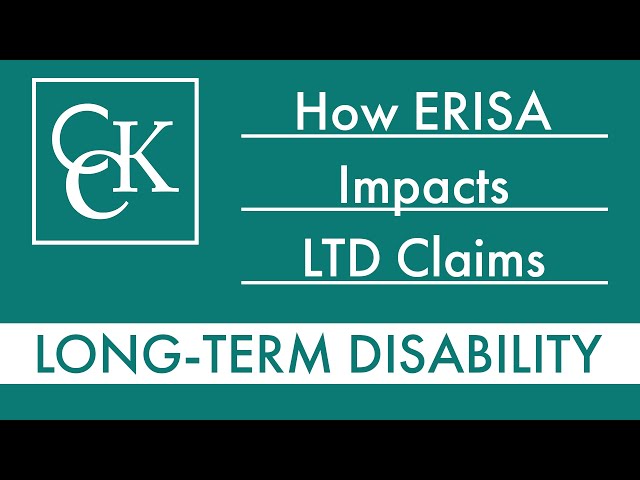 We can obtain and evaluate all the documentation you must submit to the insurance company, including your attending physician statement.  We will review it and make sure that it is accurate and ready to submit.  We want to ensure that your benefits are not denied by the insurance company because of a minor mistake on the APS.
Further, CCK understands how difficult it is to deal with the insurance company.  We will act as your point of contact.  This ensures that you never deal directly with them.  Correspondence can be frustrating, and we want you to focus on your health, not the insurance company.
Moreover, we can also act as a point of contact with your treating physicians.  We will track all deadlines and ensure that everything is submitted on time.  A missed deadline often leads to a denial too.
The long-term disability insurance attorneys at Chisholm Chisholm & Kilpatrick will also help gather any evidence you need to strengthen your claim.  To ensure we gather the best evidence for your LTD claim, we will thoroughly review your policy.
Your long-term disability policy has a definition of disability that you must prove you meet.  Generally, there are two types of disability definitions: "own occupation" and "any occupation."  This definition can affect how your APS is analyzed.
For example, if you have an "any occupation" definition, which asks if you can perform the duties of any job whatsoever, then your attending physician statement needs to address this, not just how your condition affects your ability to perform your prior occupation.  We will ensure that your APS works in tandem with your definition of disability.
Call CCK Today for a Free Case Evaluation
Whether you are filing an initial claim or are appealing a denial of your benefits, you will have to handle attending physician statements.  The documentation and evidence that comes with the LTD process can become overwhelming.  CCK wants to help alleviate that stress.
We believe that you should not have to worry about attending physician statements, insurance companies, or any other aspect of the long-term disability process.  When you have a debilitating medical condition, your topmost priority should be your health.  We want to free your time so that you may focus on your well-being.
Call us today at (800) 544-9144 for a free case evaluation with a member of our team.  We will analyze your case and determine how we may be able to help you.