ERISA Law
Long-Term Disability Requirements Explained
It is a stressful time for you and your family when you become disabled due to a medical condition or injury and cannot work.  However, a long-term disability (LTD) insurance policy can protect a percentage of your pre-disability earnings.  You may have this policy either through your employer (i.e., a group policy) or directly from an insurance company (i.e., an individual policy). Your policy will outline the requirements that you need to meet to qualify for benefits.
Long-term disability coverage and policy language can vary, so it is important that you read your policy documents carefully when you are considering filing a long-term disability claim.  Your policy includes a lot of valuable information, such as the maximum benefit period, how to appeal, and more.  This article will discuss some of the most common requirements you will encounter when filing for long-term disability benefits.
Definition of Disability Requirements
In every long-term disability policy, there will be a definition of disability that you will need to meet in order to receive benefits.  Unfortunately, this is usually the requirement that insurance companies argue claimants do not meet and use as a basis to deny or terminate benefits.
The definition of disability can vary from policy to policy and usually changes after a certain period, usually 24 to 48 months.  Typically, when you first become disabled, you will likely have to meet an own occupation definition of disability through the elimination period (i.e., the waiting period) and, most commonly, the first 24 months of benefits.  This definition usually requires you to prove that you are unable to perform the main duties of the job you were doing at the time you became disabled as it is performed in the national economy.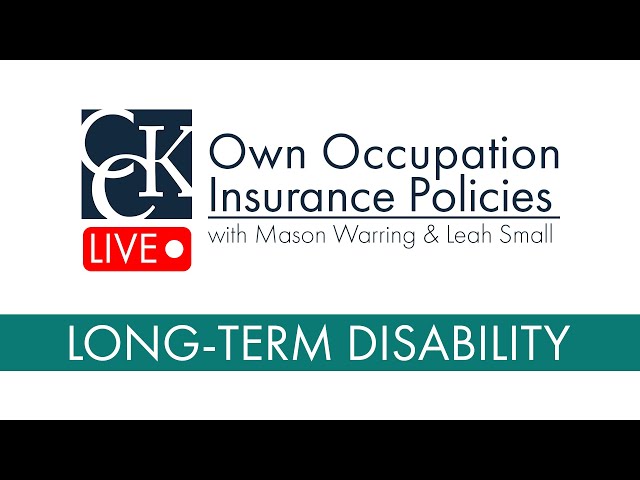 Following the own occupation period, the definition of disability will likely change to any occupation definition.  Under an any occupation definition, you need to prove that you are unable to perform the main duties of any occupation whatsoever.
Depending on the policy language, this definition may take into consideration your prior work earnings and/or your training, education, and experience.  This means that you may still meet the any occupation definition if you are unable to earn a certain percentage of your previous income or the insurer finds that you lack any skills that would transfer to an occupation you are able to perform with your restrictions and limitations.
It is important to read the policy carefully and be mindful if the definition of disability changes so that you can provide the appropriate evidence to show you meet the correct definition.
Appropriate Care and Treatment Requirements
Other common requirements when seeking long-term disability benefits include that you are receiving appropriate care and treatment from a physician.  This means that you must be actively consulting and treating with a physician regarding your condition, undergoing testing when required, and taking any prescribed medications.
In some instances, your doctor may have told you that there is nothing further they can do in order to improve your condition and discharge you from care.  In this case, it is important to get a report from your doctor stating this opinion and continue to take your medications, perform home exercises, use heat and ice as needed, or do anything else that your doctor has suggested in order to manage your condition.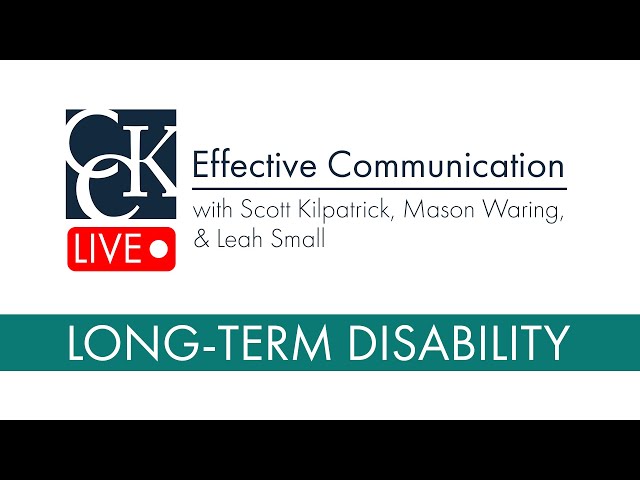 Additionally, even if your doctor has discharged you, it may still be beneficial for your health and your claims to continue to check in with them, even on an annual basis, in case there are any changes in your condition or symptoms.  Ultimately, it is important to have a good treating physician who is willing to support your long-term disability claim and maintain open communication with you about your health.
Comply with Insurer Requests
Lastly, the insurance company will routinely request claim forms, physician statements, or updated medical records to evaluate your claim and determine if you continue to meet the applicable definition of disability.  A requirement of receiving long-term disability benefits is that you comply with these requests and provide the insurance company with the information it needs to properly review your claim.
Insurance companies do not like paying benefits, so if you do not provide this information then your claim will likely be denied or terminated since you have not provided continued proof of your disability.
Additionally, these requests often have deadlines by which the insurance company needs this information.  It is important that you meet the insurer's deadlines or, if necessary, request an extension to submit this information.  If you fail to provide the requested information in a timely manner, you may be at risk of receiving a denial of your claim.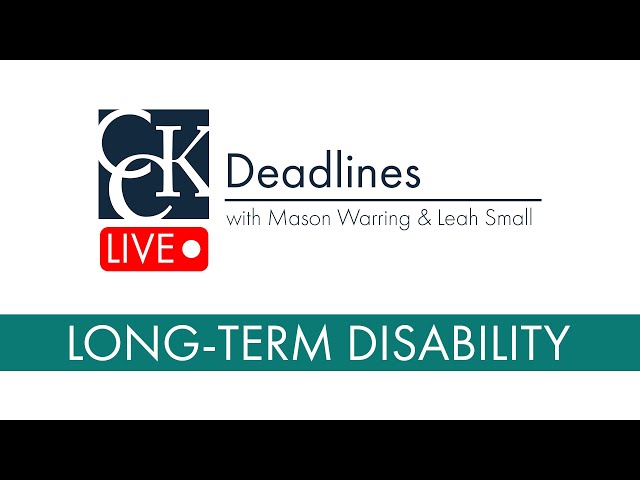 Further, the insurance company may require you to undergo testing, such as an evaluation or an independent medical exam, to determine if you continue to meet the definition of disability.  Though there are some circumstances where you may be able to object to this request, you are likely required to attend the appointment under the policy or potentially risk your claim being denied or terminated.  Although these routine requests can be frustrating, it is important to work with the insurance company to provide detailed evidence in support of your disability.
Contact Chisholm Chisholm & Kilpatrick Today for a Free Case Evaluation
The long-term disability insurance attorneys and professionals at Chisholm Chisholm & Kilpatrick have extensive experience with and knowledge of the requirements commonly found in LTD plans.  For example, many insurance companies require you to also file for SSDI benefits.  Moreover, if you have a group policy, then you must be aware of ERISA, or The Employee Retirement Income Security Act of 1974, which governs such claims.
We can help you navigate this process and ensure that you are providing information that demonstrates you meet the definition of disability, are in appropriate care and treatment, comply with all requests from the insurance company, and meet any other requirements found in your policy.
Contact CCK today at (800) 544-9144 for a free case evaluation to see if we are able to assist you.

About the Author