ERISA Law
How Much Does Long-Term Disability (LTD) Pay?
Long-term disability (LTD) benefits protect a person's income when they develop a debilitating condition that prevents them from working.  As such, it is normal to wonder how much you will receive once your benefits begin.
How much do long-term disability benefits pay?  The answer is more complicated than just a simple, straightforward dollar amount or percentage.  Moreover, many insurance companies require claimants to apply for Social Security Disability Insurance (SSDI) benefits, which can lead to offsets, potential overpayments, and other complications.
What Amount Can a Claimant Expect to Receive Per Month with LTD Benefits?
The amount you receive per month from long-term disability benefits depends on the terms of your LTD policy.  There are two types of policies you may have: a "group policy" or an "individual policy."  Generally, your employer provides a group policy, whereas you buy an individual policy directly from an insurance company.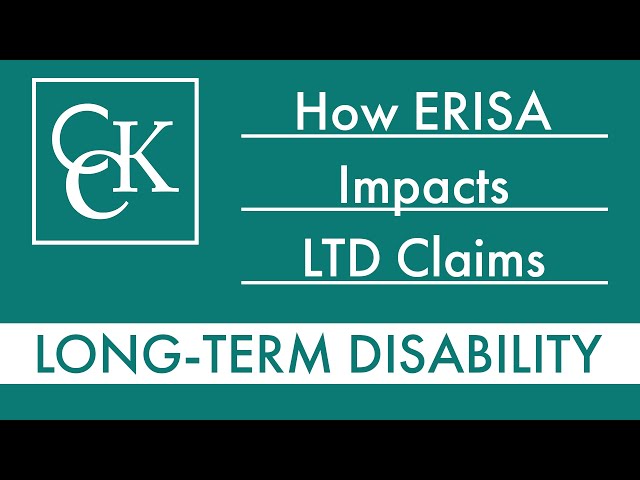 ERISA typically governs group policies.  These policies usually pay a monthly benefit that is equal to a certain percentage of your pre-disability earnings.  Your pre-disability earnings refer to the income you were earning from your employer prior to your disability.
This percentage usually ranges from 50 to 80 percent.  Typically, claimants can expect around 60 percent.  If you have an individual policy, you often will have chosen a fixed monthly benefit.  So, for example, instead of a percentage, you could have a $2,000 fixed amount per month.
Some people may have both types of policies at the same time.  Many find that having an individual policy supplements their group policy since individual policies are often less restrictive and are typically not tied to their employment.  Nevertheless, all policies have a "maximum monthly benefit" that they will not exceed.
Offsets Can Reduce Your Monthly Long-Term Disability Payments
Long-term disability policies often contain offsets for other income that you receive while you collect long-term disability benefits.  It is important to read and understand the terms of your specific policy, but offsets often include SSDI benefits; retirement benefits; workers' compensation benefits; work earnings; and others.
Typically, if the insurance company is offsetting your SSDI benefits, then they will only offset the base benefit amount (i.e., the amount before cost-of-living adjustments).
As mentioned earlier, most insurance companies require claimants to apply for SSDI benefits.  They require claimants to apply for SSDI because they want to take advantage of the offset.  For example, if your LTD policy provides a benefit of $2,000 per month, but you receive $1,500 from SSDI per month, there may be an offset.  Instead of receiving the combined total of $3,500, you would instead only receive $2,000; your insurer would only pay the remaining $500 that SSDI did not cover.
As is evident, although the policy provides an LTD benefit amount, that is not necessarily the amount a claimant will end up receiving each month.
Determining Your Monthly Payments
It is important that you thoroughly read your LTD policy to understand your gross monthly benefit amount and any offsets that may reduce your benefit amount.
If the offsets for other income you receive exceed your monthly long-term disability benefit, you typically will receive the "minimum benefit" specified in your policy.  This minimum benefit is often $100 or 10 percent of your gross LTD benefit — whichever is greater.
Occasionally, insurance companies incorrectly place an offset on your benefits, or they miscalculate what an offset should be.  Properly understanding your offset, and knowing what it should be, can help you avoid missing benefits you need and deserve.
It is important to read your policy to ensure you are receiving all your benefits.  You should contact a long-term disability lawyer if you think your insurer is incorrectly applying offsets to your benefits.
Long-Term Disability Overpayments
Overpayments occur when you have other income that your LTD insurer is not offsetting, or if you receive a lump-sum payment of other income that covers a retroactive period.  For example, when you apply for SSDI, you may not receive an approval of these benefits for an extended period.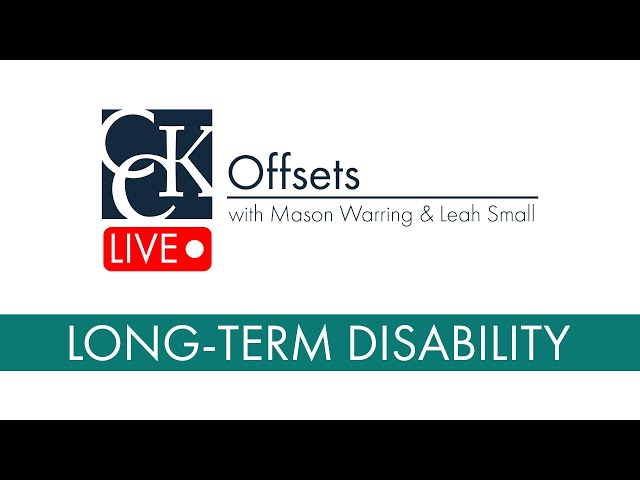 Yet during this period, you may be receiving long-term disability benefits, in full, from your insurer.  Once your SSDI claim is approved, you may receive a lump-sum payment of the SSDI benefits that accrued before the decision was made and, as a result, the insurance company may claim there is an overpayment that you must pay back.
Another example of an overpayment is if the insurance company discovers that you did not report other income that you were receiving.  They may determine that this income should have been offset, thus resulting in an overpayment.
Avoiding Overpayments
Your policy should define what forms of income will or should be offset.  To avoid an overpayment, you should report other income you are receiving to the insurance company.  After you notify your insurance company of such income, they can offset future benefits.  Offsetting future benefits can help prevent overpayments from accruing.
However, it is important to note that the insurance company will still apply an overpayment to any retroactive benefits, such as lump-sum payments of accrued benefits, that you receive from this other source of income.
Insurance companies offset your other income so that they do not have to pay you as much.  Such companies prioritize their financial needs over the health needs of their clients.  In other words, if an insurance company can find a way to pay claimants less, or not at all, they most likely will.
If you believe that your insurance company is demanding an incorrect overpayment amount, then you should contact a long-term disability lawyer to assist you.
Contact Chisholm Chisholm & Kilpatrick Today
The long-term disability team at Chisholm Chisholm & Kilpatrick is ready to help.  We work to ensure that you are receiving the maximum benefit due to you.  Offsets, overpayments, and benefit calculations are often confusing and time-consuming.  Our team can take that burden off your shoulders so you can focus on your family and health.
Contact us today at (800) 544-9144 for a free case evaluation with a member of our team.  We will analyze your case and see if we can help.

About the Author