Long-Term Disability Lawyer Serving Greenwich, CT
If you develop a disabling medical condition, you might find yourself unable to perform the duties of your occupation.  The attorneys at Chisholm Chisholm & Kilpatrick LTD serving Greenwich, CT understand that this can be an upsetting life event.  We are ready to help you file a long-term disability (LTD) claim or appeal, no matter where you are in the process.
Long-term disability insurance will cover a portion of your pre-disability earnings so that you do not have to worry about your income as you manage your health.  We know the application process can be arduous, and the team serving Greenwich, CT wants to take the burden off you.  You can call today for a free consultation with a member of our team at (800) 544-9144.
How a CCK Attorney can Help You with your Long-Term Disability Claim
If you are filing a long-term disability claim or appealing a denial of benefits, you can handle your claim on your own, but there are benefits to have an attorney on your side.  Several reasons an attorney from Chisholm Chisholm & Kilpatrick can be valuable include:
We evaluate your policy: It is imperative that you meet all the requirements of your long-term disability policy when filing a claim, but sometimes the language or conditions within your policy can be confusing.  Our attorneys will carefully evaluate it and help you understand the evidence that you need to gather to prove your claim.  We work with you every step of the process with an understanding of your specific policy to ensure all documentation is completed and submitted correctly.
We understand how insurance companies operate: Unfortunately, insurance companies do not always act in the sole interest of the insured and often prioritize their own business.  This can mean that they may try to find ways to settle your claim without paying you what you deserve.  CCK attorneys have experience working with insurance companies and are aware of the red flags they may trigger when filing a claim or appeal.  Our attorneys can operate as a point of contact between you and your insurance company to ensure that your claim is treated fairly, and that you get the benefits to which you are entitled.
We know the laws and regulations surrounding long-term disability: Many long-term disability claims are governed by ERISA law.  ERISA, or The Employee Retirement Income Security Act of 1974, is a federal law that often does not work in the claimant's favor.  Claims governed by ERISA do not allow claimants to submit evidence after the appeal stage, and in court ERISA often shows deference to insurance companies.  Our lawyers have the experience with ERISA and know how to prove your disability no matter who you are up against or where you are in the process.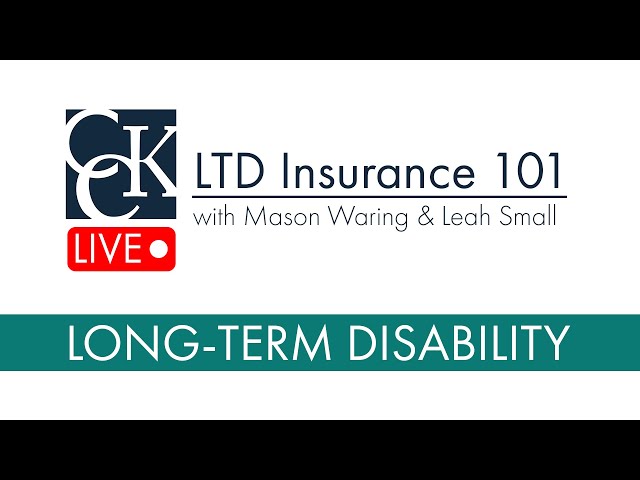 Our Lawyers Can Prove You Are Entitled to LTD Benefits
To receive benefits, you must prove that your disability meets your policy's definition of disability.  Our attorneys serving Greenwich, CT will develop a thorough understanding of your policy, allowing them to determine what evidence you will need to submit to satisfy this definition.
While medical records are often the primary source of evidence in long-term disability cases, these documents alone may not be enough to satisfy your insurance company. Your insurance provider will likely ask for additional information, especially if you suffer from mental health conditions and wish to claim benefits for PTSD or other disorders. CCK lawyers may conclude that additional forms of evidence may be required.  These additional types of evidence may include:
Treating physician reports: Your medical records may not fully document the intricacies of how your health condition impacts your daily functioning.  A personal report from your treating physician can highlight the specific ways your symptoms disable you, which can strengthen your claim.

For example, if you were diagnosed with high blood pressure, your official medical diagnosis could increase your chances to receive

benefits for hypertension

.

Statements from family, friends, or coworkers: It is likely that other people have witnessed the ways your condition impacts your life.  CCK will obtain statements from your family, friends, and coworkers who have observed the way you have become disabled, providing testimony as to how it affects you at home and at work.

If you suffer from a chronic disease, like chronic obstructive pulmonary disease, this condition can impact the lives of those around you. Witness statements from loved ones and colleagues can create a convincing depiction of how your life has changed after the diagnosis. Having testimonies from various sources can increase your chances of securing

benefits for COPD

.

Outside expert opinions: Attorneys at CCK have a variety of connections to medical and vocational experts who can perform additional evaluations for your claim.  These include functional capacity evaluations, neuropsychological evaluations, and vocational evaluations.

Expert opinions can help strengthen claims for physical diseases and mental health conditions, like

depression and anxiety

as well.
CCK Wants to Take Weight of Filing for Long-Term Disability from You
The legal team serving Greenwich, CT at Chisholm Chisholm & Kilpatrick understands that filing for long-term disability benefits while focusing on a disabling health condition is stressful.  We can help by keeping track of deadlines, filling out essential paperwork, and functioning as  a point of communication between you and your doctors as well as your insurance company.  We want you to be able to focus on your health while we take care of your claim or appeal.
Filing a long-term disability claim can be time consuming, and missed steps can lead to a claim denial. If you already suffer from a chronic illness, like lung disease, you do not need the additional stress the comes with dealing with insurance companies. We will ensure that all steps in the process are taken care of and all evidence and documentation is submitted on time.  Meeting your deadlines is essential, as missing them can lead to claim denial or loss of rights to benefits altogether.  Your CCK attorney will keep track of all deadlines so that you do not have to.
If your claim is approved and you begin to receive monthly long-term disability benefits, we will continue to serve as a point of contact between you and the insurance company and help you take care of any further requests.  We want to make this process as smooth as possible to alleviate your stress.
Contact Chisholm Chisholm & Kilpatrick Today for your Free Consultation
If you suffer from a medical condition that keeps you out of work, CCK is here to help you file for long-term disability benefits. Whether you are filing an initial claim or appealing a denial or loss of benefits, we have the experience to prove your medical condition meets the requirements of your insurance policy.  The long-term disability lawyers serving Greenwich, Connecticut want to help you receive the benefits to which you are entitled.
For a free consultation with a member of our team, you can contact us online or call (800) 544-9144 today.