ERISA Law
What Is ERISA Litigation?
The process to obtain long-term disability (LTD) benefits is comprised of three primary stages: the initial claim; the administrative appeal; and litigation.  When an insurance company or other claim administrator denies an appeal, the claimant may file a lawsuit as a next step.  In short, ERISA litigation is the process whereby a claimant files a lawsuit to obtain the benefits that have been denied.  However, if you have an ERISA-governed policy, litigation may look different than you would expect.
Obtaining LTD benefits is stressful, especially when dealing with your insurer and managing your condition.  It can be disheartening when both your initial claim and appeal are denied, but it is important to pursue litigation as it is the last chance to obtain your benefits.
A Quick Overview of ERISA
The Employee Retirement Income Security Act of 1974 (ERISA) is a federal law that governs most employee benefit plans, including employer-provided long-term disability insurance.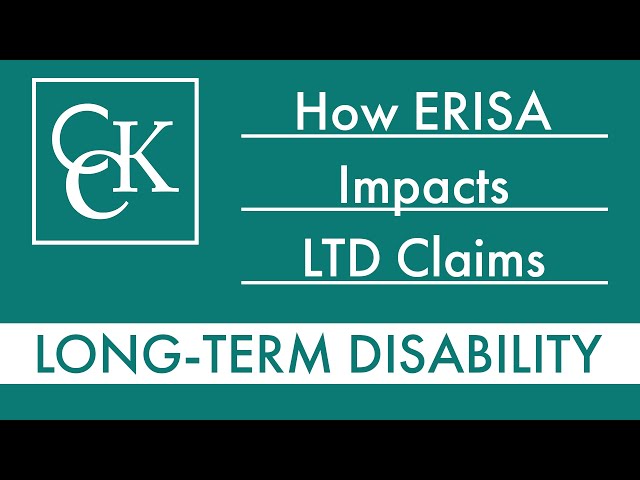 When you receive your policy through your employer, it is a group policy.  Since these policies are typically governed by ERISA, there are certain regulations of which you should be aware.
Some aspects of ERISA include:
Your employer must provide you with your plan's governing documents;
Your policy must contain instructions on how to appeal a denial;
Government and church jobs do not adhere to ERISA;
Individual policies do not adhere to ERISA; and
An employee has the right to sue their employer if a plan administrator does not comply with ERISA.
ERISA can complicate matters for claimants as it includes strict rules and regulations.  Moreover, this federal law can often benefit the insurance companies rather than the claimants.
A Claimant Has the Right to File a Lawsuit When Their LTD Appeal is Denied
Filing a long-term disability claim is overwhelming for many, as claimants who file for these benefits must deal with gathering evidence and submitting documentation while also worrying about their health.  A claim denial can be even more disheartening.
When an initial claim is denied, claimants have the option to file an administrative appeal.  The administrative appeal process is also stressful,  and a denied appeal can lead to litigation.  When you receive a denial of your appeal, you have the right to file a lawsuit against the insurance company.  Litigation happens in federal court since ERISA is a federal law.
When filing a lawsuit, it is crucial to understand that this process can last anywhere from a few months to a few years.  Additionally, there are court and attorney fees of which you should be aware.  However, this stage of the LTD process is necessary if you need your benefits.
As with other aspects of the long-term disability claim and appeal process, there are deadlines to which you must adhere.  Consulting an experienced ERISA attorney is beneficial to ensure that you submit everything on time.
Claimants May Reach a Settlement Before Going to Trial
Filing a lawsuit begins the litigation stage of the long-term disability process, but this does not necessarily mean your case will ultimately be decided by the judge.  At any time during this process, the parties involved may reach a settlement, thereby avoiding further litigation.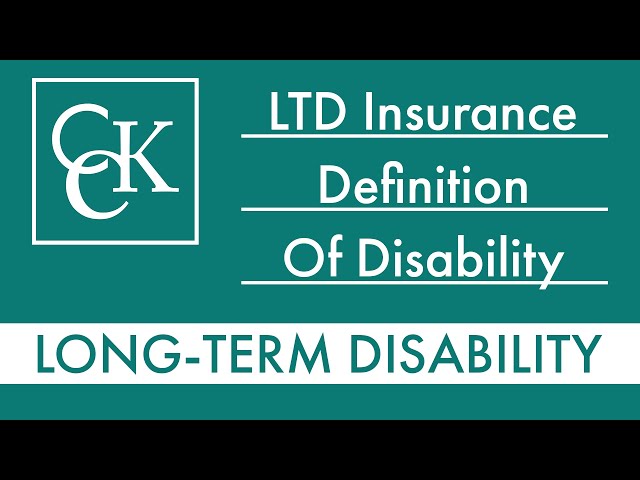 Insurance companies, when faced with litigation, often conduct a cost/benefit analysis of the situation to determine the best course of action.  Additionally, litigation can be costly and lengthy, so it is sometimes in the claimant's best interest to reach a settlement.
A settlement is an agreement wherein you accept certain terms, such as a lump-sum payment of benefits, in exchange for releasing your claims against the defendant.  Claimants have some control when settling since they can accept or reject any offer an insurance company makes.  If you do reach a settlement with your insurance company, the case will typically be dismissed.
However, many cases do not settle, and the claimant must go through the complete litigation process.
What Does ERISA Litigation Look Like?
When people think of litigation they often think of a judge and a jury.  However, when a claim under an ERISA-governed policy goes to court, it typically does not look like what most people expect when they think of "litigation."  Some of the ways ERISA litigation looks different include:
There is no jury: A judge will hear your case and make a final decision regarding your benefits.
The judge may give deference to the insurance company: Many ERISA-governed claims adhere to this standard of review — though not all.  Under this standard, the judge does not have to decide whether the insurance company was right or wrong in its decision to deny your benefits.  Instead, the judge must determine whether the insurance company had a reasonable basis for issuing the denial, which is a much more difficult standard to overcome.
You may not submit evidence during litigation: Typically, under ERISA, you may not submit any new or updated evidence during litigation.  It is important to submit as much relevant and supporting evidence as possible during your administrative appeal as this is the evidence the court will review.
You may only fight for your benefits: Typically, if you are successful in litigation, your recovery is limited to the LTD benefits owed to you, and, potentially, interest and attorneys' fees.
If the judge rules against you, you will not receive benefits.  Of course, some policyholders may decide to appeal the district court level ruling to the court of appeals.
How Can Chisholm Chisholm & Kilpatrick Help?
When you develop a medical condition that prevents you from working, you might file a claim for long-term disability benefits if you have such coverage.  However, what happens if the insurance company denies your initial claim and subsequent appeal?  While it is possible to handle these LTD claims on your own, consulting an experienced ERISA attorney is beneficial.
Since you cannot submit new evidence during litigation, we pay special attention to the evidence we submit during the appeal stage.  This evidence is vital because, should your claim go to court, this is the evidence the court will consider.  Therefore, we can help you gather the most relevant evidence, including updated doctor's reports and witness statements.
We are also prepared to fight for your benefits in court if necessary.  We have over three decades of collective experience dealing with insurers and have litigated against major insurance companies, including Unum, New York Life, Liberty Mutual, and more.  We understand and can help you through the ERISA litigation process.
Contact us today at (800) 544-9144 for a free case evaluation with a member of our team.  We will evaluate your case to determine if we can assist you.