ERISA Law
Why ERISA Was Enacted And How It Should Benefit You Today
The Employee Retirement Income Security Act of 1974, or ERISA, was enacted to protect employer-provided pensions and retirement funds against abuse or mismanagement by employers.  ERISA also applies to health and welfare benefit plans and employer-sponsored group plans, unless the employer is a church or government organization.
Why Was ERISA Enacted?
In the decades leading to the enactment of ERISA in the mid-70s, employee pension plans were often poorly managed or insufficiently funded by employers.  An employee could work for a company for years, expecting a pension at the end of their employment, only to discover that their employer mismanaged or inadequately funded their pension plan, leaving them with far less than expected, or even nothing.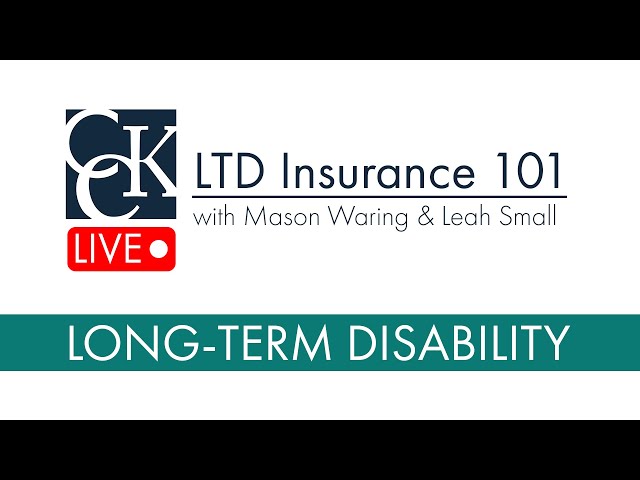 Some plans would have long vesting schedules, requiring 10, 20, or 30 years of work without interruption, meaning that if an employee was laid off, or had to go on temporary leave due to disability, they might lose their benefits.  To avoid paying pension benefits, employers would reportedly terminate employees shortly before they became fully vested.
One large-scale example of poorly managed retirement funds comes from the Studebaker Corporation, an automobile manufacturer that closed its doors in 1963.  The Studebaker Corporation's plan was so insufficiently funded that it could not afford to pay all its employees their pensions upon its closing, which sparked much-needed pension reform among lawmakers.
A decade later, ERISA was passed to protect employees against mismanagement of employee-governed plans and any wrongdoing.
What Does ERISA Do?
Before ERISA, pension plans were regulated by the IRA alone.  To provide more oversight of retirement plans, the administration of ERISA is handled by three entities: the IRS, the U.S. Department of Labor, and the Pension Benefit Guaranty Corporation.  ERISA also covers group employee plans such as long and short-term disability, life insurance, health insurance, and long-term care policies.
Under ERISA, your employer or plan administrator is legally required to supply you with plan-governing documents about your benefit plan.  This includes accurate information regarding the features and benefits of your plan, as well as its funding sources.
Your plan administrator must adhere to strict fiduciary responsibilities, and your plan must establish a clear appeal process for claimants who are denied benefits.  If your plan administrator does not supply you with information or fails to follow ERISA rules, you have the right to sue your employer in court.
Appealing an ERISA-Governed Claim
While ERISA has done a great deal to regulate employee plans and safeguard benefits, it is important to note that rules and regulations under ERISA are strict.  There are information disclosure requirements, document submittal guidelines, and strict deadlines that you and your employer must follow.  Your failure to follow these rules may result in the denial of your benefits.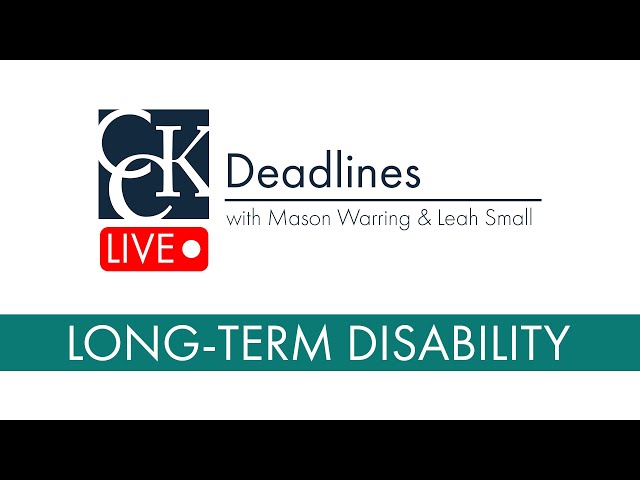 Because of this, ERISA often works in favor of insurance companies.  It allows them to impose strict requirements on their benefit plans, which can lead to more frequent benefit denials.  If you are appealing a denial of long-term disability benefits, you will have to appeal to the insurance company that denied you, which does not allow for third-party judgment.
In ERISA-governed cases, you are not allowed to introduce new evidence during court, meaning that if your appeal is denied and new evidence surfaces, you will not be able to submit it for your case.  If you do not win your case in court, you will no longer be able to file for those benefits.
Contact a Long-Term Disability Attorney at Chisholm Chisholm & Kilpatrick Today
ERISA is a complex set of laws that aid employees and protects them from misconduct or benefit maladministration by their employer or plan administrator.  However, it can still be difficult for a claimant to receive the benefits they deserve due to the strict rules that govern insurance plans under ERISA.  It can be advantageous for you to seek the help of a skilled attorney if you find yourself appealing an ERISA-governed claim.  The knowledgeable attorneys at CCK are experienced in ERISA law. We are available to help and can fight for the benefits you deserve.  By letting us take care of the legal process, you may be able to navigate the appeal process with more ease.
We want you to be able to get the benefits to which you may be entitled.  If you would like to speak with a member of our team to see if we can assist with your case, you can call us at 800-544-9144 or contact us online.