ERISA Law
Long-Term Disability (LTD) Claims for Psychiatrists
Psychiatry can be a demanding and emotionally taxing profession.  When you develop a medical condition as a psychiatrist that negatively impacts your ability to do your job, you may have to file a long-term disability (LTD) claim.
It can sometimes seem impossible to overcome, especially when you are facing the reality of not working in the job to which you have dedicated your life.  In this article, we will discuss some of the questions you may have about your long-term disability claim.
How Do I Find Out About My Long-Term Disability Coverage When I Am a Psychiatrist?
Typically, there are two ways in which a person obtains LTD coverage: through a group policy or an individual policy.  A group policy is coverage your employer has provided to you as an employment benefit.  An individual policy is one that you have bought yourself directly from an insurance company.  It is possible to have both.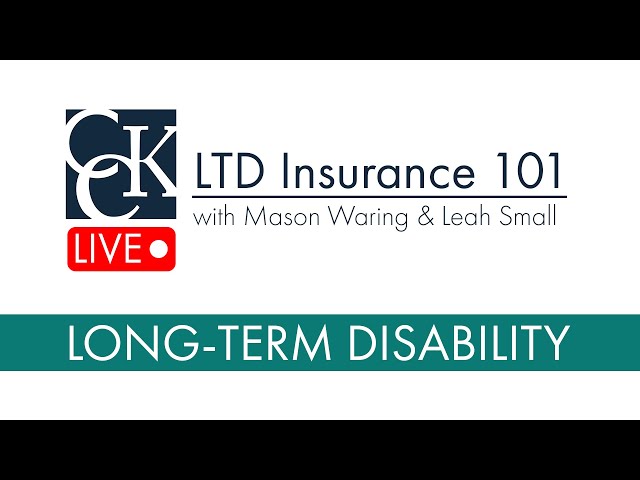 Discovering which type of coverage you have is not difficult.  If you believe you have a group policy, you can ask your employer directly.  Your employer can then provide you with all the appropriate documents pertaining to your plan.
Your financial records will show whether you are making premium payments to your insurance company.  If you discover that you are, you probably have an individual policy.  Contact your insurance company directly and request a copy of your disability policy.
How Do I Establish My LTD Claim?
Once you determine your long-term disability coverage, you must begin reading your policy.  Fully understanding your policy can be the key to winning a long-term disability claim or appeal.  Your policy will include important information such as your insurance company's definition of disability, the maximum benefit period, deadlines you must adhere to, and certain limitations that may apply to your benefits.
Definitions of Disability
The definition of disability, as laid out by your insurance company, is one of the most important pieces of information you need to know.  When you file an LTD claim, you need to prove that you meet this definition.
Your policy most likely will include one of two common definitions of disability: own occupation disability and any occupation disability.  If your policy is an employer-provided group policy, it is possible that the designation of the definition changes from own to any occupation after a specified period.
Understanding what each definition entails will help you establish your long-term disability claim.  The own occupation definition of disability asks whether your disability prevents you from doing your specific job.  Essentially, can you perform the duties—both physical and cognitive—that pertain to your "own" occupation?  In this instance, can you perform the duties required of a psychiatrist?
The any occupation definition is a little different.  This definition of disability focuses on whether you can perform the duties of any job, not just your own.  For example, this definition is not worried about whether you can perform the duties of a psychiatrist.  Rather, it might ask if you could perform the duties of someone in an administrative position.
It is often easier to prove an own occupation definition than an any occupation definition.  Consequently, some any occupation definitions also include a "gainful" component.  This component asks whether your condition prevents you from working a job wherein you can earn a certain percentage of your pre-disability earnings.  This percentage is usually around 60 to 80 percent.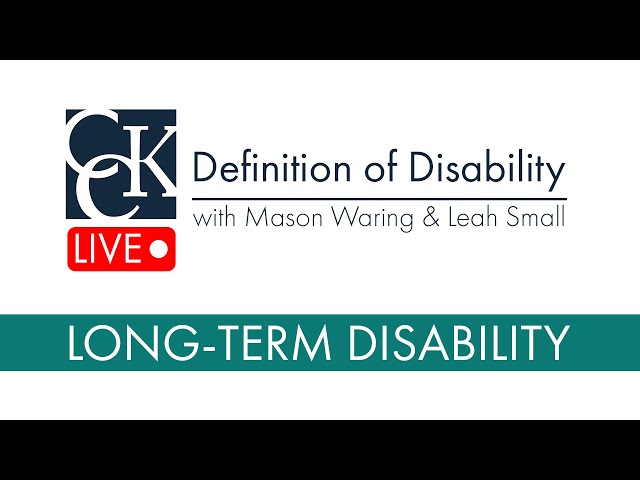 The Gainful Component of a Disability Claim
When you begin the process of filing a long-term disability claim, you will discover your policy's definition of disability.  If you have found that it is an any occupation definition, you need to be cognizant of the gainful component.
When you first see that your policy defines disability under the "any" designation, it may seem an impossible hill to climb.  After all, any occupation disabilities are generally much harder to get approved.  However, since psychiatry is a high-earning profession, it can be a bit easier.
The gainful component is not present in every any occupation disability claim, but some do include it.  If your policy includes this provision, then proving your disability is a little easier.
However, there are two factors to consider when thinking about the gainful component.  First, if you were having an "up" year prior to your disability—meaning your income was higher than usual—then it makes it easier to meet the definition; however, if you were having a "down" year—meaning your income was lower than usual—the definition becomes harder to meet.
Your LTD policy will also explain how your pre-disability income will impact your claim.  For example, some policies will only consider the previous year's income, while others will consider an average of several years' income.
All this information is present in your long-term disability policy, which is why it is so important to read through it thoroughly.
Establishing Your Claim
Once you know which definition your policy uses, you can begin to establish your claim.  Most medical professions, psychiatry included, usually only require the own occupation definition to qualify for benefits—though this is not always the case.  Nevertheless, establishing your claim is about proving your condition and why it meets the criteria laid out in your policy.
Medical records are necessary to provide background on your condition, but medical records alone are rarely sufficient evidence to win a claim.  You may also need to provide personal reports from treating physicians and specialists; witness statements from family members, friends, and coworkers; and additional evaluations from outside experts.
Under ERISA, you cannot submit evidence after the appeal stage.  It is important to gather all relevant evidence as early as you can, should your claim go to litigation.  If your claim goes to litigation, and ERISA law governs it, you will not be able to submit new evidence, which can hurt your chances of approval.
What Issues Might I Face as a Psychiatrist Who Needs to File a Long-Term Disability Claim?
There are myriad issues that can arise when you are a psychiatrist that would lead you to need to file a long-term disability claim.  Your cognitive abilities are among your most vital as a psychiatrist.  Any condition that impairs your cognitive abilities is going to hinder you from adequately carrying out your job.  If you pair that with a condition that also affects your physical abilities, you are going to find that you cannot continue working.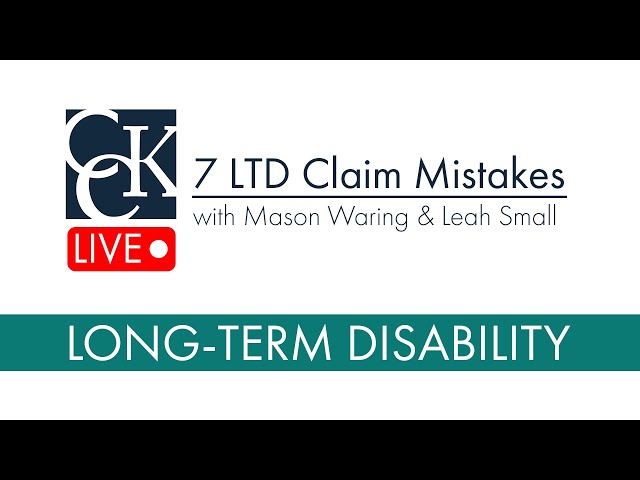 Since a psychiatrist must conduct psychiatric evaluations to assess patients, which can include interviews; reviewing medical histories; conducting physical exams; and administering testing, it is vital they are in good mental health themselves.  Moreover, they must analyze the data they collect to give proper diagnoses, and they must be available for their patients should they require crisis intervention.
Moreover, many psychiatrists work in multiple locations.  While some may choose to work in a single location, many psychiatrists travel weekly.  Any condition that could prohibit you from traveling could cause you to neglect patients located in certain areas.
A condition, such as insomnia, that affects your sleep schedule can greatly reduce your ability to properly care for your patients.  Insomnia causes you to not sleep at night, and it can lead to a plethora of issues during the day as you are trying to function.  People who suffer from insomnia generally feel excessively sleepy during the day and have difficulty focusing, both of which can be detrimental when part of your job is listening attentively to your patient's issues while also analyzing the information you collect.
Insomnia is just one example of a condition that can impact you as a psychiatrist.  Depression is another condition that can prevent you from adequately serving your patients.  While it is difficult to get a depression claim approved, it is not impossible.  Depression can have far-reaching effects on a person's well-being.
Depression, for example, can distract a person throughout the day.  The person is likely to have irregular sleep patterns, have pervasive negative thoughts that may include suicide, have a loss of appetite, and more.  It can seem impossible to do even simple tasks throughout the day.
As mentioned earlier, you need sufficient evidence to prove that your condition is negatively impacting your ability to do your job.
What Other Benefits May Be Available to Me as a Psychiatrist?
Long-term disability benefits under your employer-provided or private disability policy are not the only benefits for which you may be eligible.  You may be eligible for Social Security Disability Insurance (SSDI) benefits.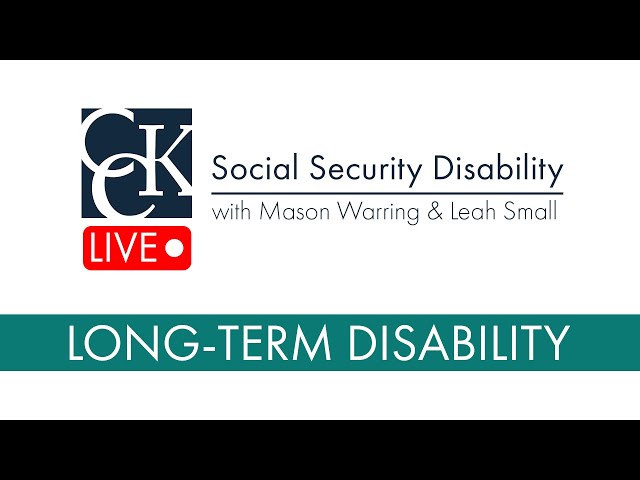 Just like LTD claims, there are rules that apply to SSDI claims.  However, you usually obtain SSDI benefits when your disability is expected to last at least one year or result in death and if you are unable to perform any substantial gainful activity.
It is important to note that the definition of disability can be very different for an SSDI claim.  Additionally, there are different rules for each type of claim.  You may find that under one type of claim you meet the criteria for disability but not under the other.
What If My Insurance Company Denies My LTD Claim?
It is possible that your insurance company may deny your LTD claim.  When this happens, you have the right to appeal.  While you can file an appeal on your own, it is always beneficial to have an attorney help you.  The appeal stage, under ERISA law, is the last time you can provide new evidence.
Whether you need help filing an appeal or with your initial claim, the legal team at Chisholm Chisholm & Kilpatrick can assist you.  Our experienced long-term disability lawyers want to help you obtain your benefits wherever you are in the process.  Call us today at (800) 544-9144 for a free consultation to see if we can assist.

About the Author