Insurance Companies
MassMutual Long-Term Disability Denial: How to Appeal
If you have a disabling health condition that negatively impacts your ability to work, you may be covered by a long-term disability plan from MassMutual.  The Massachusetts Mutual Life Insurance Company, now known as MassMutual, was founded in Springfield, Massachusetts in 1851 to provide life insurance policies.
Over time, MassMutual has grown to offer disability income insurance, long-term care, retirement benefits, and financial services.  MassMutual has become a major insurance company in the United States and has been found on the Fortune 500 list in recent years.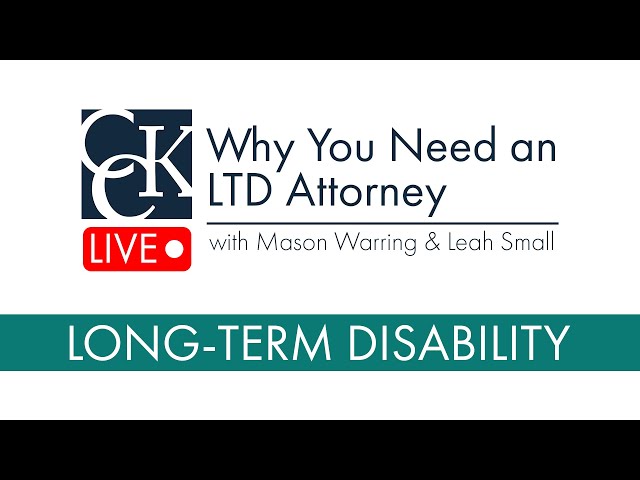 If you have a long-term disability policy under MassMutual, that means they will cover a percentage of your income in the event you become disabled.  However, working with an insurance company is not always easy, even one that boasts of success.
Often, long-term disability claims are denied and, if you find that your claim is one of them, there are steps you can take in your appeal to get the benefits to which you are entitled.
While you can file an appeal against MassMutual on your own, there are benefits to seeking out the help of an experienced long-term disability attorney.  An attorney can be a powerful asset in cases against large insurance companies such as MassMutual.
The long-term disability lawyers at Chisholm Chisholm & Kilpatrick have experience handling appeals and helping claimants get the benefits they deserve.  You can contact us at 800-544-9144 today for a complimentary consultation.
Why Did MassMutual Deny My Claim?
When you file for long-term disability benefits with MassMutual, your policy will require that your condition meets the terms of its definition of disability.  If MassMutual does not think that your condition meets this definition, they will deny your claim.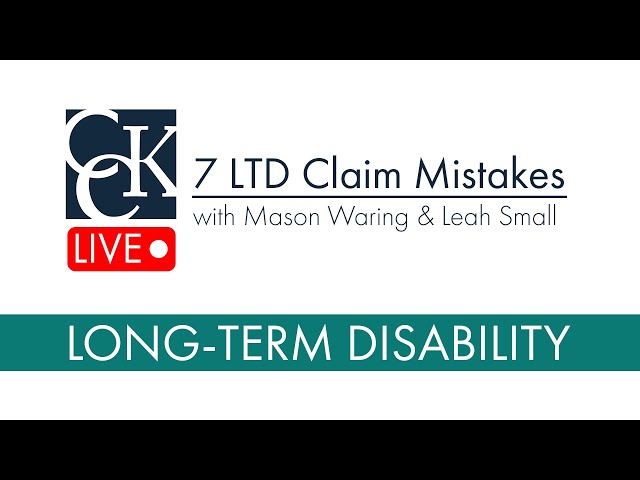 You should receive a denial letter by mail that explains the reasons why your claim may not have satisfied MassMutual's terms for disability.  It is important to read this letter carefully to understand exactly why your benefits were denied so that you can determine how to move forward with your appeal.
There are numerous reasons MassMutual may deny your claim.  Some of these reasons include:
Your claim lacks evidence: Your medical records are the primary source of evidence for your long-term disability claim, but often medical records alone are not enough. Claims typically need additional evidence that supports your medical records, and if your claim does not have any or enough additional evidence, it may be denied.  You can seek supplementary evidence by scheduling additional medical evaluations.  You can also obtain additional evidence by consulting a vocational expert, who can assess your ability to carry out your work duties with your impairment.
MassMutual's doctors evaluate you: MassMutual may use their own hired doctors to evaluate your condition. Unfortunately, doctors who work for insurance companies may be biased, and it is possible they may unfairly evaluate you in MassMutual's favor.   Because of this, it is important to seek out evaluations from your own medical professionals for unbiased evidence.
Surveillance: MassMutual may hire private investigators to photograph and record video of you with the intention of catching you at something that may disprove your disability. Surveillance can include investigators staking out and watching you, as well as representatives visiting your home to observe you.  If an investigator or insurance representative sees something they think contradicts your claim, MassMutual might use it to deny your claim or terminate existing benefits.
Own occupation/any occupation policies: For the first 24-48 months you are receiving benefits, your plan may require you to be disabled from your own specific job under the own occupation definition of disability. After this period, it is common for plans to switch over to the any occupation definition of disability, which means you will be required to prove that you are disabled from any occupation in the workforce.  This definition can be much more difficult to meet and often leads to benefit denials.  If you believe you are disabled from working any job, you will want to acquire the right evidence to support that in your appeal.
What You Need to Appeal a Denied MassMutual Long-Term Disability Claim
After you have evaluated the reasons your claim was denied, it is time to begin determining and gathering the evidence you will need in your appeal.  Most likely you will want to strengthen any weak areas in your claim.  It can be of utmost importance to get your best evidence on the record during the appeal.  If your case is governed by ERISA law, you will not be able to submit anything further if your case is taken to court.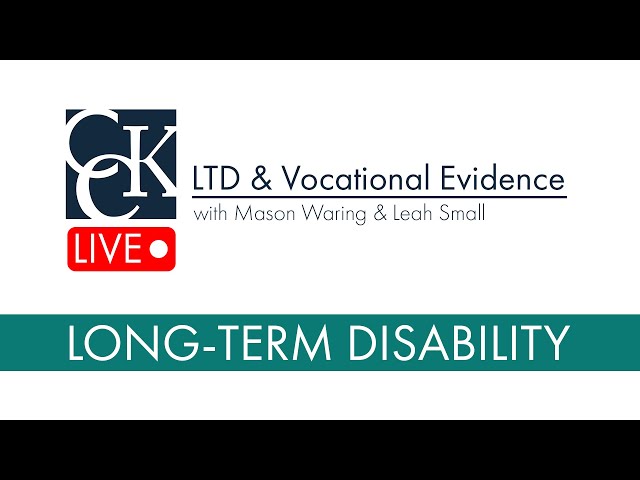 Steps you can take to strengthen your case during the appeal process include:
Obtain additional medical evidence: If your medical records alone did not satisfy MassMutual, you can provide additional medical evidence from health experts and providers outside of your regular doctor. These experts may be able to provide additional evaluations such as functional capacity and neurological evaluations.
Seek a vocational expert: A vocational expert can assess your ability to perform the duties of your occupation – or any occupation – with the limitations imposed by your disability. A vocational expert may be able to provide valuable evidence that outlines why your disability prevents you from working.
Request a report from your treating physician: A personal report from your treating physician may provide a chance for your physician to highlight certain aspects of your medical records. Your physician may be able to specify how symptoms of your condition disable you and explain how your condition affects your everyday life.  Be open and honest with your physician about how your condition affects you so they can provide as much evidence as possible.
Get statements from friends, family, and coworkers: The people in your daily life have likely seen how your condition impacts you. They may be able to provide statements that describe the ways they have witnessed your condition disable you in your personal and work life. Testimony from personal acquaintances might highlight intimate aspects of your disability that may not be noted by your physician or medical experts.
Meet your deadlines: It is crucial to be mindful of your deadlines during your appeal. In an ERISA-governed case, a missed deadline may mean a denial or loss of rights to benefits altogether.  Make sure to keep track of your deadlines and submit all your evidence and documentation to MassMutual in a timely manner.
How Chisholm Chisholm & Kilpatrick Can Help You with Your Appeal
It is possible to handle your appeal on your own, but it is important to keep in mind that if you are denied benefits in the appeal stage, it may be even harder to get your claim approved in court.  The appeal stage is critical, and often when people seek the help of an attorney.
The long-term disability team at Chisholm Chisholm & Kilpatrick has years of knowledge and practical expertise in ERISA and long-term disability law.  We can evaluate your policy and help you determine the evidence that will best support your appeal.
CCK works with a variety of experts who may be able to provide you with supplemental evidence for your claim, and we can assist you in making sure all additional documentation is submitted on time.  We also know that working with insurance companies like MassMutual can be difficult.  CCK can act as an intermediary between you and MassMutual and ensure that all transactions of information are being handled correctly and fairly.
The lawyers at Chisholm Chisholm and Kilpatrick understand that it is hard to manage a health condition while fighting for long-term disability benefits.  We want you to be able to focus on your health while we take care of your appeal with MassMutual.
Contact CCK for Help with Your Appeal Today
The long-term disability attorneys at Chisholm Chisholm & Kilpatrick are ready to help you with your appeal.  Our lawyers have over three decades of collective experience helping claimants with benefits and may be able to help you win your case against MassMutual.
If you would like to speak with a member of our team regarding your long-term disability appeal, you can contact us online or call 800-544-9144 at no cost to you.