Insurance Companies
State Farm Long-Term Disability Denial: How to Appeal
Whether you have a long-term disability (LTD) policy through your employer or you bought it yourself, you may have it through State Farm Insurance.  These benefits are meant to protect a percentage of your income when you cannot work due to a disabling medical condition or injury.
However, insurance companies — State Farm included — deny many claims.  When you receive a denial, it may seem impossible to overcome, but you have the right to appeal.  CCK can help you with your appeal.  Call us today at (800) 544-9144 for a free case evaluation with a member of our team.
A Quick Overview of State Farm Insurance
State Farm Insurance was founded in 1922 by George Mecherle.  A farmer from Illinois, Mecherle began State Farm Insurance to offer affordable auto insurance to farmers in the local area.  As such, the company's original name was "State Farm Mutual Automobile Insurance Company."
In the last 100 years, State Farm has grown from being just an auto insurance company for farmers in Illinois.  By 1929, they began offering life insurance.  Now they are one of the biggest insurance companies in the United States, and while they may still be predominately known for their auto insurance, they also offer both short- and long-term disability insurance.
State Farm Insurance's Long-Term Disability Coverage
State Farm offers three types of disability insurance: short-term disability, long-term disability, and individual credit disability insurance.  Short- and long-term disability benefits can protect your income when you develop a disability that prevents you from working.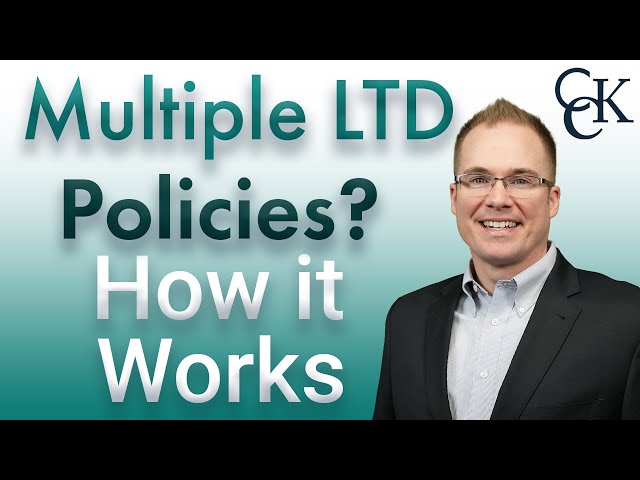 Short-term disability insurance, as its name implies, is meant to protect you for a shortened period — usually between three and twelve months.  However, State Farm's short-term disability coverage has one- and three-year options.
Conversely, long-term disability insurance is meant to protect your income when you cannot work for an extended period.  This period can vary greatly depending on your policy.  State Farm, for example, offers LTD coverage for five years or to the age of sixty-seven.
Why Did State Farm Deny My LTD Claim?
The most common reason for a denial is "insufficient evidence" of your disability.  In other words, the insurance company may believe that you did not submit enough evidence to show that your condition falls under your policy's definition of disability.
Other reasons that State Farm may use to deny your claim include:
Surveillance revealed "inconsistencies" in your claim: Sometimes insurers hire private investigators to surveil claimants. If they find an "inconsistency" between your claim and what you are doing daily, they may use it against you.
Missed deadlines: There are strict filing deadlines, and if you miss these deadlines, you may lose your rights to your benefits. For example, under ERISA, you have 180 days from the date of your denial to submit an administrative appeal.
Independent medical exams (IMEs) did not support your claim: These exams are conducted by doctors paid by the insurance company, and if they do not believe your condition disables you, it can be used as a reason for denial.
Your condition is excluded within your policy: State Farm has 10 exclusions within their long-term disability policy, including normal pregnancy, suicide, or if your condition came about when you were using narcotics.  If your condition falls under this exclusion, then you cannot receive LTD benefits from State Farm.
When State Farm denies your long-term disability claim, they will send you a denial letter stating specifically why they denied your claim.
Appealing a Denial by State Farm
You should read your denial letter thoroughly.  This letter allows you to see why your claim received a denial and shows you what to focus on in your appeal.  Claimants may decide to handle their appeal on their own, but this is a critical stage and even a minor mistake could lead to a loss of benefits.  Thus, consulting with an experienced long-term disability lawyer during the appeal stage is crucial.  CCK has extensive experience helping clients with their appeals.  We have a proven track record of success.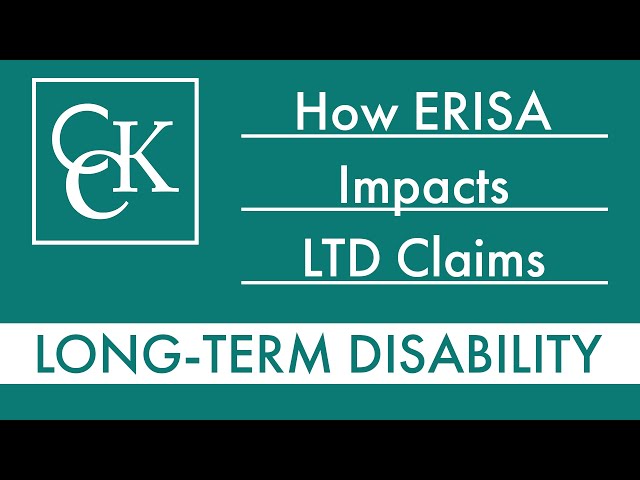 Nevertheless, when you appeal a denial by State Farm, you should focus your appeal on the reasons given in the denial letter.  In other words, you should directly address the reasons behind State Farm's decision.
While not all claimants will need to do this, submitting new or updated evidence may be necessary during the appeal stage.  This can include obtaining specialized reports from your doctors; consulting with a vocational expert who can provide a vocational evaluation; and obtaining witness statements.
If you have an ERISA-governed group policy, this is the last time you may submit such evidence.  If your appeal receives a denial, you have the right to go to litigation.  However, under ERISA you may not submit evidence in court.  The judge will instead rely on whatever is already on the administrative appeal record.
During the appeal process, it is vital that you continue to visit your doctor for regular appointments and keep up with any treatments you may be receiving.  While you will not be receiving benefits during this period, and it may be difficult to afford such appointments and treatments due to your inability to work, it makes a significant difference.  State Farm wants to see that you are continuing such appointments and treatments; it shows that your condition still warrants benefits.
What If State Farm Denies My Appeal?
Of course, there are scenarios wherein the insurance company denies a claimant's appeal.  In such cases, the claimant has the right to sue the insurance company in federal court.  This is the last stage of the process and the last chance you would have to win your benefits.
Under ERISA, litigation does not resemble what you may be used to when thinking of "court."  It is not a "trial" in the classic sense.  There is no jury and you may not submit new evidence.  Likewise, since there is no jury, the decision rests with the judge.  However, many lawsuits never make it to litigation; claimants usually reach a settlement with the insurance company before going to court.
However, if the judge rules in favor of the insurance company, which often happens under ERISA, then you lose your benefits; there is no stage after litigation to win your benefits.
Call CCK Today for a Free Case Evaluation for Your State Farm LTD Appeal
Our long-term disability attorneys have the experience necessary to fight for your LTD benefits.  If your initial claim was denied by State Farm, you have the right to appeal.  Our team knows what insurance companies are looking for and can help you with your appeal.
Call us today at (800) 544-9144 for a free case evaluation with a member of our team.  We will analyze your case and see if we can assist you.