Insurance Companies
The Standard Long-Term Disability Denial: How to Appeal
In 1906, Standard Insurance Company, also known as The Standard, was born in Portland, Oregon.  Originally named the Oregon Life Insurance Company, The Standard now includes a variety of insurance products and is a major United States insurance provider that covers over 8.5 million people.  If you find yourself with a disabling health condition and are unable to work, you may be covered by a long-term disability (LTD) plan from The Standard.
Long-term disability insurance covers a percentage of your income if you have a disabling condition that prevents you from working.  Unfortunately, filing a long-term disability claim, even with insurance companies that boast about their excellent reputations, can be a difficult process.  Insurance companies like The Standard frequently deny claims.  If you find your claim to be one of them, there are steps you can take in your appeal to secure the benefits to which you are entitled.
Your appeal for long-term disability benefits against The Standard can be done on your own, but there are benefits to contacting an attorney.  Your claim often must meet a series of requirements in order to be approved for benefits, and an experienced long-term disability professional can be a great asset in handling the complicated appeal process.  The long-term disability lawyers at Chisholm Chisholm & Kilpatrick have extensive experience in handling appeals with The Standard.  Contact us at 800-544-9144 today for a complimentary consultation.
Why Did The Standard Deny Your Claim?
If you apply for long-term disability benefits and your claim is denied, you should receive a letter by mail from The Standard outlining why your claim was denied.  Long-term disability policies have a definition of disability specific to your plan that you will be required to satisfy with evidence; if you fail to satisfy this definition, it often results in a denial.  You will want to read your denial over carefully to understand the reasons your benefits were denied so that you can gather stronger evidence for your appeal.  Your letter will also likely contain instructions on how to move forward in the appeal process, outlining specific requirements and deadlines.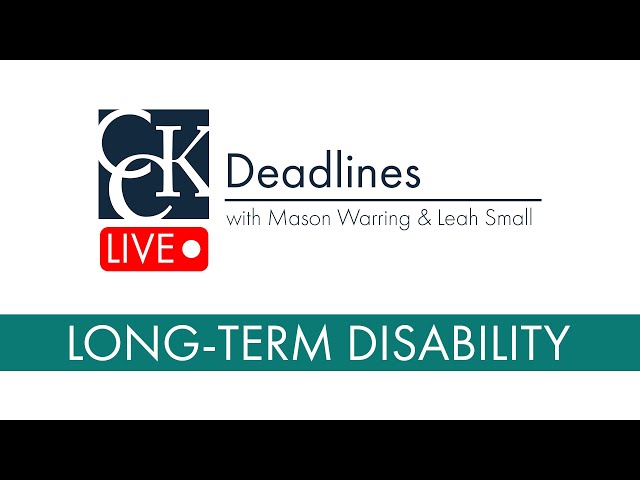 There are many reasons The Standard might deny your claim.  You may have not submitted enough evidence, or your medical records may have been insufficient.  Representatives from The Standard may visit your home to interview you or send you for additional evaluations with their own doctors, which can be dangerous for your claim.  Because of such tactics, you will want to gather the strongest possible evidence so The Standard cannot find any weak spots in your claim.
Reasons The Standard might deny your claim may include:
Missed deadlines: Deadlines are important when submitting a claim for long-term disability, and your policy may be strict about them.  A missed deadline can result in a denial of benefits or a loss of rights to benefits altogether.  During the appeal process, you will want to make sure every deadline is met on time.
Insufficient evidence: Medical evidence is required for your long-term disability claim, but sometimes medical records alone are not enough for your claim to be approved.  The more evidence you can submit, the stronger your appeal will be.  You can seek further evidence by scheduling additional medical evaluations or consulting a vocational expert, who can assess your occupation and your ability to satisfy your work duties while you are impaired.
The Standard uses their own experts to evaluate you: The Standard may be able to send you for evaluations with their own hired medical experts. This can be risky for your claim, as these experts tend to be biased toward the insurance company they are working for and may not evaluate you fairly.  Seeking evidence from your personal physician or your own outside experts can help you to combat biased evaluations.
Video and social media surveillance: The Standard may hire private investigators to watch and record videos of you with the intention of catching you at something that might disprove your disability.  Investigators may also search your social media accounts to find pictures, videos, or text posts that may demonstrate you are not as impaired as you claim.  Even if most days you are on bed rest, your social media presence may not hint at that, and The Standard could use your "healthy" posts and pictures to disprove your claim.  This does not mean claimants cannot post fun selfies, but it is important to be aware of what you put online.
Changes in your definition of disability: When you are approved for long-term disability benefits, you are often initially required to meet the own occupation definition of disability, which requires you to be disabled from your own occupation.  After a period of 24-48 months, this definition may transition to the any occupation definition of disability, meaning you will be required to prove you are disabled from performing any occupation.  Proving that your condition impairs you from working any occupation can be difficult and can lead to benefit denials.  A vocational expert may be able to aid you in acquiring evidence that proves your disability bars you from all occupations.
How to Appeal a Denied Long-Term Disability Claim from The Standard
Once you understand why your long-term disability claim has been denied you can determine the steps you need to take to appeal your case.  You will likely want to strengthen weak areas of your claim and acquire stronger or additional kinds of evidence.  Getting the right evidence on the record is particularly important during the appeal process.  In ERISA-governed LTD cases, you will not be able to submit any further evidence for your case should it be brought to court, the next stage in the long-term disability process.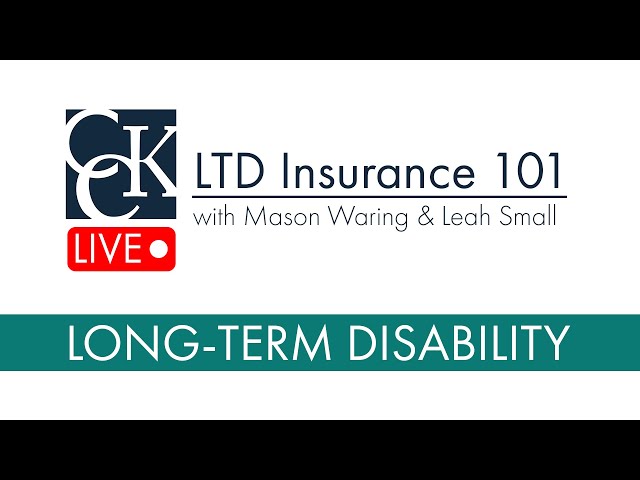 Steps you can take to strengthen your appeal can include:
Make sure your evidence is up to date: Before submitting your appeal, you want to make sure that all your evidence is as updated as possible.  This can mean going to doctor's appointments or having your health condition reevaluated.  The Standard will want proof that you are disabled now, not months ago.
Acquiring additional medical evidence: Unfortunately, medical records alone may not be enough to satisfy the definition of disability set in your policy by The Standard.  You can back up these records with additional medical evidence from health experts who can evaluate you with supplementary tests, such as neurological and functional capacity evaluations.
Obtaining vocational evidence: A vocational expert can be a valuable resource in a long-term disability appeal. They will assess your occupation and your ability to perform your duties while disabled.  A vocational evaluation can be especially important if you are appealing a denial based on your policy's definition of disability switching from the own occupation definition to the any occupation definition.  A vocational expert is able to prove that you are too disabled to perform any job in the workforce.
Getting a report from your treating physician: A personal report from your treating physician may be able to highlight aspects and symptoms of your condition that may be overlooked in your medical records or diagnosis.  Your physician is likely are of the more intricate details of your condition, and a report can supplement your official records.
Statements from personal acquaintances: People you interact with in your daily life have likely witnessed the ways your condition affects you.  Testimonies from friends, family, and coworkers can attest to how your health impairs you both in your personal life and in the workplace, which can be a valuable backup to your medical evidence.
How Chisholm Chisholm & Kilpatrick Can Help You with Your Appeal against The Standard
It can be beneficial for you to seek the help of a lawyer during the appeal stage of your claim.  Claimants can handle their appeal alone, but if denied again, the appeal could be your last chance to submit new evidence before your claim is taken to court, especially if your policy is governed by ERISA law.  The long-disability attorneys at Chisholm Chisholm & Kilpatrick have knowledge and expertise in the laws that govern long-term disability claims and can provide you with experienced advocacy.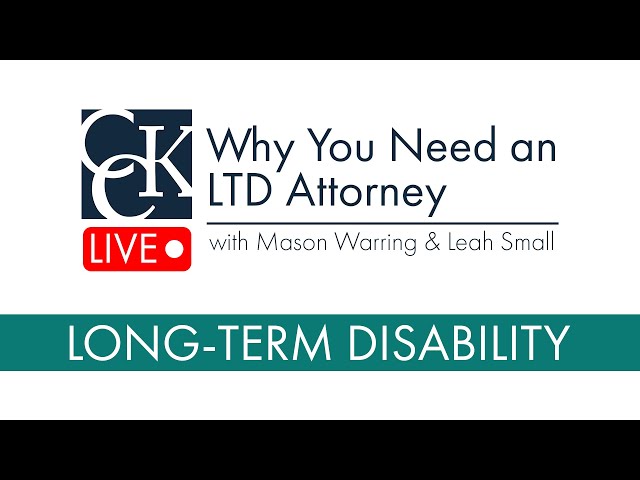 Our lawyers will thoroughly examine your policy and denial letter to build the strongest appeal possible.  We understand that insurance companies like The Standard can be challenging to work with and we can handle the communication between you and your insurance representatives.  We will ensure that all transactions are being handled correctly and according to your deadlines, as well as that The Standard is treating your claim fairly.
The legal team at CCK knows it is hard to manage a disabling health condition while worrying about finances and a long-term disability appeal.  We want you to feel at ease and take care of your health while we take care of legal matters.  Our team will do everything in our power to help you win the benefits you deserve in your appeal.
Contact Chisholm Chisholm & Kilpatrick LTD Today
The long-term disability attorneys at CCK are prepared to help take on your appeal.  We have over three decades of collective experience with cases against insurance companies such as The Standard.  With our experience and knowledge, we are ready to help you every step of the way.  We want you to get the benefits you deserve.
If you would like to speak with a member of our team regarding your long-term disability appeal, you can call 800-544-9144 at no cost to you.  You can also contact us online.