Insurance Companies
Prudential Long-Term Disability Denial: How to Appeal
The Prudential Insurance Company of America (Prudential) is one of the largest insurance companies in America.  In 2020, Prudential ranked number 53 on the Fortune 500 list, and has maintained similar rankings in previous years.  Prudential insures many around the world and makes billions in revenue.  If you apply for long-term disability insurance through Prudential because you are unable to perform your job due to a disabling health condition, Prudential will pay a portion of your earnings while you are out of work.
Unfortunately, Prudential, and other insurance companies like it, does not always act in the sole interest of their insured.  Often, they may prioritize their own business by seeking to avoid paying claims wherever they deem possible.  Prudential has a history of paying millions to settle class-action lawsuits for wrongful claim denials.  However, when an insurance company is as large as Prudential, they are often prosperous enough to take on penalties while likely getting away with numerous other infractions against unknowing claimants.
As a result, appeals of long-term disability claims are fairly common.  When filing for an appeal, you need to make sure that you understand your Prudential long-term disability policy and ensure every requirement is met.  Under ERISA law, the appeal process may be your only chance to get additional evidence onto the record.  You will want to make sure your appeal is as strong as possible so you are not denied again.
If you have applied for long-term disability insurance through Prudential and find that your claim has been denied, or if your benefits have been wrongfully cut off after you were initially approved, that does not mean this is the end of the road for you.  Depending on the details of your Prudential policy, there are ways you may be able to appeal your denial.
Why Did Prudential Deny My Long-Term Disability Claim?
If you file a long-term disability claim and your claim is denied, you will likely receive a letter in the mail notifying you.  It is imperative that you read and understand this denial letter, as it will not only contain important information on how to move forward with your appeal but may also include valuable information on why you were denied.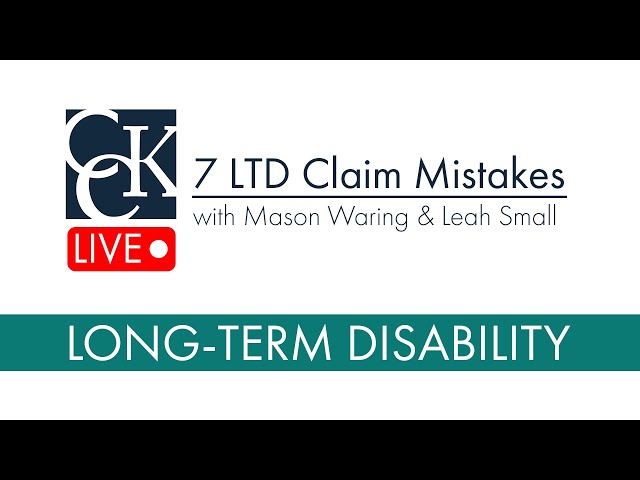 While there are fair reasons your initial claim can be denied, such as lack of evidence or not fully meeting your policy's requirements, there are also ways Prudential may try to hinder your claim so they do not have to pay benefits.  This might include using their own medical experts to evaluate your disability or keeping surveillance on you in the hopes of catching you doing something you claimed you could not, thus disproving your disability.  Prudential may also make their policy requirements difficult and confusing, which can result in mistakes on initial claims or details that are overlooked and go unfulfilled.
Reasons your claim might have been denied by Prudential include:
You did not meet their definition of disability: Meeting the definition of disability in a long-term disability policy can be more difficult than it seems, especially when companies like Prudential may have very specific requirements you must fulfill.  When filing for an appeal, make sure you fully understand the definition of disability in your policy and gather the necessary evidence to satisfy it.
Inadequate medical evidence: Often, a diagnosis is not enough to meet the demands of insurance companies.  Prudential may deny your claim because you do not have enough medical evidence to support an initial diagnosis.  In your appeal, you may want to seek further examinations or obtain physician notes.
Prudential uses its own doctors/examiners/experts: Even though you submit medical evidence in your claim, Prudential may hire its own medical experts or examiners to evaluate your disability.  These hired experts may be biased toward Prudential and their determinations could hurt or even work against your claim.
Video surveillance: Prudential may hire investigators to watch or record claimants during their daily lives with the intention of disputing their disabilities.  This is why it is important to be as honest about your disability as possible with your doctor.  For example, if you tell your doctor you are not able to lift over five pounds, but in actuality, you can still lift a bag of groceries on a good day, a surveillance expert may catch this on camera and use it as grounds to deny your claim.
Social media investigation: Social media is often where we display our "best selves" and hide the difficult parts of our lives.  Prudential may investigate your social media pages to find anything that might dispute your claim.  You might go to a wedding and dance for one song and spend the rest of the night seated, then later post photos of the dance online.  If your claim states that you cannot sustain physical activity, Prudential might use those photos to dispute your claim, even though you spent the majority of the night stationary due to your disability.
What You Will Need to Appeal a Denied Long-Term Disability Claim from Prudential
When you receive a letter denying your claim from Prudential, it is important to read it carefully.  Your letter should have instructions on filing for an appeal and will contain important deadlines.  If you miss these deadlines, you may lose your right to an appeal or to long-term disability benefits as a whole.  Your letter will likely also address the reasons your claim was denied.  You will want to build your appeal with evidence that will refute these reasons for the denial.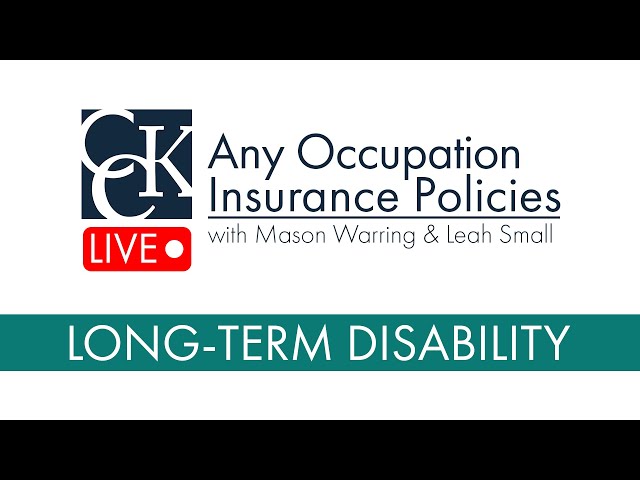 The appeal stage is critical, as it may be your last chance to submit new evidence in support of your claim. This is especially important in ERISA-governed cases, as no further evidence will be accepted during court should your appeal be denied.  You will want to make sure the evidence you file for the appeal stage is as comprehensive as possible, and it is often advised that claimants consider consulting an attorney at this stage.
Additional types of evidence you can compile for your appeal against Prudential include:
Additional medical exams: If your claim was denied because you did not have enough medical evidence, you will want to have supplemental examinations done or meet with additional doctors to further prove your disability.
Reports by your treating physician: Medical records do not always document the full extent of your health condition.  A written report by your physician may be able to highlight symptoms of your impairment that are not completely explained in your records.  Your physician may also be able to note how these symptoms affect your daily functioning.  It is important you are open with your doctor about your condition so that nothing is missed.
Vocational expert opinions: Your claim may have been denied because Prudential ruled that the material duties of the job – or any job like yours if your policy goes by the "any occupation" definition – are still able to be carried out with your disability.  Prudential's decision may have been based on the opinion of an expert they hired, so it can be vital to get an unbiased opinion for your appeal.  You may want to seek outside vocational experts who can evaluate your occupation without partiality and determine that you are unable to perform its duties.
Testimonies from family, friends, and coworkers: Statements from personal relations can highlight how your condition affects you in your daily life.  They have likely witnessed your impairment firsthand in personal ways doctors have not and can attest to how your disability hinders your home life and impairs you at work.  Such statements can strengthen your claim in the appeal stage.
How Chisholm Chisholm & Kilpatrick Can Help You with Your Appeal Against Prudential
If you are appealing a long-term disability claim that was denied by Prudential, you may find it to be an overwhelming process.  It is useful to reach out to a lawyer in any part of the long-term disability process, but it can be crucial during the appeal stage, as it is likely your last chance to get all your evidence into the record.  Attorneys at Chisholm Chisholm & Kilpatrick can help you with your appeal.  We have experience with Prudential, as well as similar insurance companies, so we know how to meet their complicated demands and work around their tactics.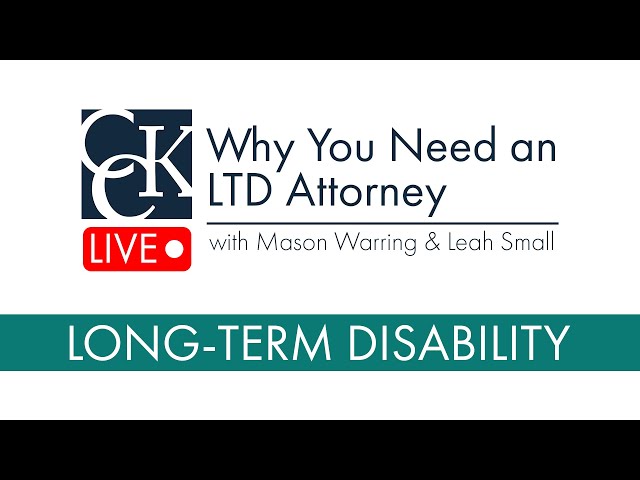 Our attorneys will study your policy and denial letter to make sure that no detail is missed.  We are practiced in catching errors or wrongdoings on Prudential's part which a claimant filing for an appeal without legal consult might not notice.  We can pinpoint the exact types of evidence that will strengthen your claim, and will help you to obtain them and assemble your appeal.  Often, physicians may not respond to requests for reports and records, as they are busy with the demands of their profession.  We will assist in explaining to doctors why obtaining these reports is essential to your appeal, and ensure you get what you need.  We keep track of evidence and deadlines for you so that nothing is missed, allowing you to focus on taking care of your health condition.
Contact the Legal Team at Chisholm Chisholm & Kilpatrick LTD
CCK attorneys have over 33 years of collective professional experience with long-term disability cases, and with our knowledge of ERISA laws, we are prepared to fight for your case against difficult insurance companies like Prudential.  We are familiar with the ways insurance companies try to avoid paying benefits to claimants, and we will fight to prove your disability so that you get the benefits you deserve.
We want to take the stress of a difficult appeal process off your shoulders.  CCK has the knowledge and experience your claim needs to ensure you are not denied by Prudential again.  For a free consultation, you can contact a member of our team at 800-544-9144.