Insurance Companies
New York Life Long-Term Disability Denial: How to Appeal
New York Life Insurance Company is one of the biggest insurers in the United States.  They have assets totaling over 300 billion dollars.  They have grown even larger thanks to their recent acquisition of CIGNA.
New York Life began in the 1840s and became well-known for selling life insurance policies.  Today, they also offer short- and long-term disability policies.  These policies help people who must miss work due to a debilitating medical condition or illness.  Usually, these policies cover 60 to 80 percent of a person's pre-disability earnings.
If you have a long-term disability (LTD) claim with New York Life, you may also be dealing with a denial of your initial claim.  You have the right to appeal a denial of your claim.  This article will review what you need to know about appealing New York Life's denial of your LTD benefits.
Filing a Long-Term Disability Claim
When a person develops a debilitating medical condition or suffers from a major injury, they may find that they can no longer perform the duties of their job.  In such situations, it is important to have a long-term disability policy.  This can either be a group policy or an individual policy.  ERISA, a federal law, governs group policies.  These are policies one receives through their employer.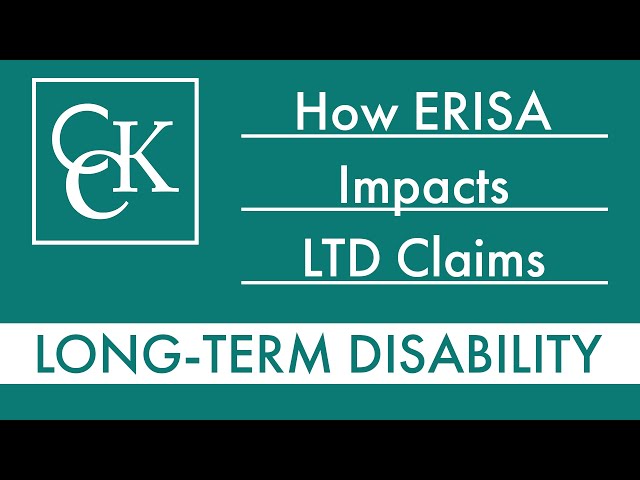 Filing a long-term disability claim is a daunting experience for many claimants.  They must submit a notice of claim; fill out and submit claim forms; deal with the insurance company; and collect evidence that proves their condition disables them per their policy's definition of disability.  When trying to manage one's health, this can quickly become overwhelming.
Every LTD policy contains a definition of disability.  This definition can help a claimant ascertain the best evidence to collect to prove their condition disables them.  The policy will either have an own occupation definition or an any occupation definition.  These definitions may go by other labels, such as partially disabled and totally disabled.
Some policies may transition from an own occupation to an any occupation definition after a set time.  In these cases, New York life would reevaluate the claim under the new definition.  If the claimant's condition does not satisfy the new definition, they may terminate the benefits they were already receiving.  In such cases, the claimant can appeal this termination of benefits.  If successful, New York Life would reinstate LTD benefits.
New York Life, as with other insurance companies, issues many denials.  Unfortunately, such companies tend to prioritize their financial needs.  As mentioned, New York Life is one of the most lucrative insurance companies in the United States.  Thus, it is not surprising that when they review a claim they will try and find reasons to justify a denial.
What Are Common Reasons New York Life Denies LTD Claims?
Unfortunately, if you have a long-term disability claim with New York Life, you may face the reality of a denial.  Receiving a denial of benefits can be disheartening.  You may feel that this is an obstacle you cannot overcome; however, this is not the case.  The administrative appeal stage is a critical time.
New York Life will send you a denial letter.  You should thoroughly read this letter as it will contain the reasons for their decision.  Consequently, you should directly address these reasons when you submit your appeal.
Some common reasons that New York Life may deny your LTD claim include:
Lack of evidence: A frequent reason for denials is a lack of evidence. This may include a lack of objective evidence, such as medical tests or vocational assessments.  Medical records may be incomplete, especially if the claimant relies on New York Life to collect them.
Surveillance: New York Life may hire a private investigator to surveil claimants. This means that they may take photographs of you at home or in public to inject doubt into your claim.  They may "catch" you doing something you are not supposed to, but they will take this evidence out of context to justify the denial.
Social media monitoring: New York Life may also monitor your social media accounts. It is vital to be cautious of what you post.  They may check your photos, your posts, your GPS check-ins, and other posts that family or friends may tag you in.  They will, as with in-person surveillance, take these findings out of context.  In short, they want to "catch" you doing something contrary to your LTD claim.
Independent medical exams (IMEs): Claimants may have to attend an IME at the request of New York Life. However, the insurance company often pays the doctors who perform these exams.  This creates a bias.  Moreover, some doctors only perform such exams and have no incentive to find your condition disabling.  New York Life may not request an in-person exam, either.  Instead, they may opt for a physician to merely review your medical records to form an opinion on your condition.
Moreover, New York Life may contact your treating physician to ask about your condition.  This call may take your treating physician by surprise.  The representative may ask leading questions about your condition and, if your physician is not careful, it may lead to New York Life doubting your claim.
For example, the representative may ask a question such as, "Do you believe that Mrs. Doe could perform sedentary work if given ample time for breaks throughout the day?"  Your doctor may answer in the affirmative when the reality is quite the opposite.
Whatever the reason New York Life gives for your denial, you can use it to guide your appeal.  For example, if they cited a lack of evidence, you could submit supplemental diagnostic tests and evaluations as part of your appeal package to fill this gap.
How to Appeal a New York Life Denial of Long-Term Disability Benefits
As mentioned, you must read New York Life's denial letter that they will send you.  However, you should also reread your long-term disability policy.  Your policy contains a lot of information concerning how to appeal a denial.  Moreover, it is good to remind yourself of your policy's definition of disability and any other terms of coverage that may impact your appeal.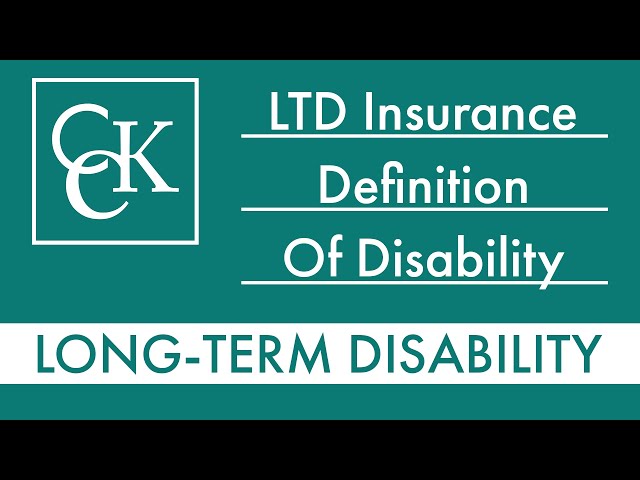 Historically, New York Life did not offer group LTD plans (i.e., plans governed by ERISA).  However, when they bought CIGNA, it changed.  If you have a CIGNA group plan, New York Life may oversee these since CIGNA is their subsidiary.
Nonetheless, you should request your LTD claim file too.  You should do this promptly because it can take upward of a month to receive it.  You should request it in writing with New York Life.  The claim file is a large document—sometimes hundreds of pages long.  Some claim files may even be well over 1,000 pages in length.  Claim files can include:
Records of emails, telephone calls, and written communication between you and New York Life
Correspondence records between New York Life and your employer
Internal notes and memos that New York Life has on file about you and your claim
Your medical records
Forms you have submitted to the insurance company
Copies of medical bills
Notes from New York Life's doctors who may have reviewed your medical records or conducted an independent medical exam (IME) to assess your condition
A catalog of all dates and deadlines pertinent to your claim
And more.
It is imperative that you review this file.  When you submit an appeal, you must form a careful argument for why you believe New York Life's denial was wrong.  Therefore, a meticulous analysis of your claim file is necessary.
The denial letter will cite New York Life's justifications for denying your long-term disability claim.  You should address these issues directly when you submit your appeal.  Some claimants may need to submit supplemental evidence as part of their appeals, such as personalized statements from doctors or additional medical evaluations.  This evidence can reinforce your claim and illustrate why the denial was wrong.
Call CCK Today for a Free Case Evaluation
Appealing a denial or termination of your long-term disability benefits from New York Life is not something you must do on your own.  The experienced lawyers at Chisholm Chisholm & Kilpatrick can help you with your appeal.  Our team has over 30 years of experience and know how insurance companies such as New York Life operate.  We want to alleviate the stress of filing your appeal so that you may focus on managing your health.
Our dedicated team can track all deadlines; review your claim file; collect any necessary supplemental evidence; and curate a thorough appeal package that we can submit on your behalf that illustrates why you need LTD benefits.
Call CCK today at (800) 544-9144 for a free case evaluation with a member of our team.  We will evaluate your claim and see if we can assist.