Insurance Companies
Guardian Long-Term Disability Denial: How to Appeal
The Guardian Life Insurance Company of America is a major insurance company in the United States.  It offers a range of insurance services, including disability coverage, investment services, and dental and vision insurance.  Guardian began in 1860 when founder Hugo Wesendonck fled to America after being accused of treason for helping to draft a new constitution for post-revolution Germany.
Once in America, he and a group of German American businessmen decided to create life insurance for the growing number of German immigrants arriving in America.  Since then, Guardian has grown into a renowned insurance company with 9,500 employees and 2,700 representatives in more than 70 agencies nationwide.
While Guardian has commendable beginnings, like many large insurance companies, Guardian may prioritize the needs of their own business over the needs of the insured.  Successfully filing a long-term disability claim can be an arduous process, and even if you are approved for benefits, your benefits can be wrongly terminated.
In 2009, Guardian wrongfully ended an entire class of coverage to avoid paying the benefits of a claimant whose yearly treatments became too costly.  As a result, several claimants lost benefits, without which they were not able to pay for the treatments keeping them alive.  This resulted in the enactment of "Ian's Law," which increased protections rights of insured individuals with serious medical conditions.
This controversy highlighted the way that Guardian and other insurance companies try to avoid paying benefits where they can, which can result in wrongful denials of disability benefits.  However, if you are denied, there are steps you can take in the appeal process to strengthen your claim.  This can be done on your own or with the help of a long-term disability (LTD) lawyer.  The long-term disability lawyers at CCK have experience in handling appeals with Guardian, and you can call 401-251-0659 today for a free consultation.
Why Guardian May Have Denied Your Claim
When you file for long-term disability with Guardian, you are required to meet a definition of disability outlined in your specific policy.  If you fail to meet this definition and are denied benefits, you should receive a letter in the mail explaining why your claim was denied. Likewise, if you were already receiving benefits and they are terminated, you should also receive a notice by mail.  You will want to read this letter over carefully to understand why your benefits have been terminated so that you can determine how you will need to move forward with your appeal.  Your letter will likely contain instructions for the appeal process.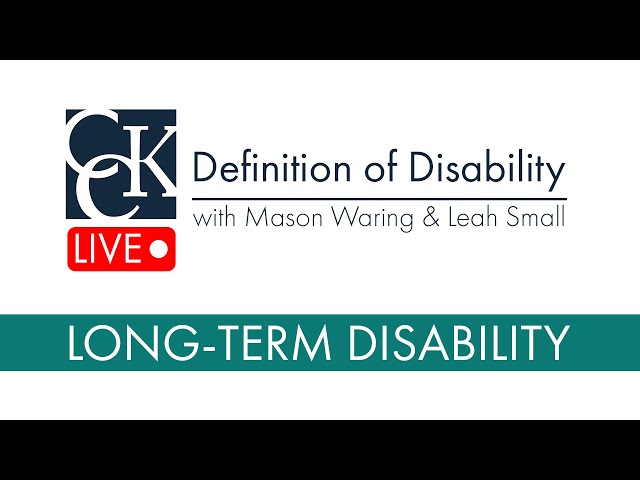 There are numerous reasons why Guardian might deny your claim.  It could be that your claim lacked strong or substantial evidence to prove your disability.  Guardian can also make it difficult for claimants to be approved by employing strict policy requirements or investigating your disability with tactics such as video surveillance.
Other reasons your claim might have been denied by Guardian can include:
Insufficient evidence of your disability: To get approved for disability benefits, you will need to prove that your health condition is, in fact, a disability. While the disabling effects of your condition may seem obvious to you or others, you will have to provide sufficient evidence to your insurance company to show how it disables you.  Often a diagnosis or medical records on their own are not enough to warrant benefits, and Guardian may deny you due to weak or inadequate evidence based on such documents alone.  To combat this, you may want to seek evaluations from additional experts, medical and occupational, who can verify the ways your condition impairs you from doing your job.
Guardian uses their own doctors to evaluate you: It is within an insurance company's right to hire their own medical experts or examiners to evaluate you.  This can be bad for your claim, as these experts are often biased toward the insurance company they are working for, and it is possible they perform unfair evaluations that can hurt your chance of being ruled disabled.
Missed deadlines: It is imperative for your claim that you meet all your deadlines.  Missing a deadline can easily result in a denial of benefits or a loss of rights to long-term disability benefits altogether.
Video surveillance: It is not uncommon for insurance companies to employ video surveillance on you in your daily life with the intention of catching you at something that will disprove your disability. For example, you may generalize and tell your doctor that you are too impaired to drive, meaning you are not able to drive for long trips.  However, you are still able to drive two minutes up the street to pick your child up from the bus stop after school.  Guardian might capture that on camera and use it as grounds to deny your claim.  For this reason, it is important to be honest about your disability with your doctor and acknowledge your capabilities and limitations.
Own occupation/any occupation policies: Often, long-term disability plans may require you to be disabled from your own occupation during the first 24-48 months you are receiving benefits.  After this period, it is common for plans to switch over to the any occupation definition of disability, meaning you will be required to prove that you are disabled from any occupation.  Proving that your condition impairs you from working any occupation can be far more difficult and can lead to benefit denials.  A vocational expert may be able to aid you in acquiring evidence that proves your disability against all occupations.
How to Appeal a Denied Guardian Long-Term Disability Claim
Once you have determined why your claim for long-term disability benefits has been denied, you will need to determine what evidence you need to combat the decision.  You will likely want to strengthen weak areas of your claim.  Ensuring the strongest evidence gets on the record is especially important during the appeal process.  In ERISA-governed cases, you will not be able to submit any further evidence for your case should your appeal be denied again and brought to court.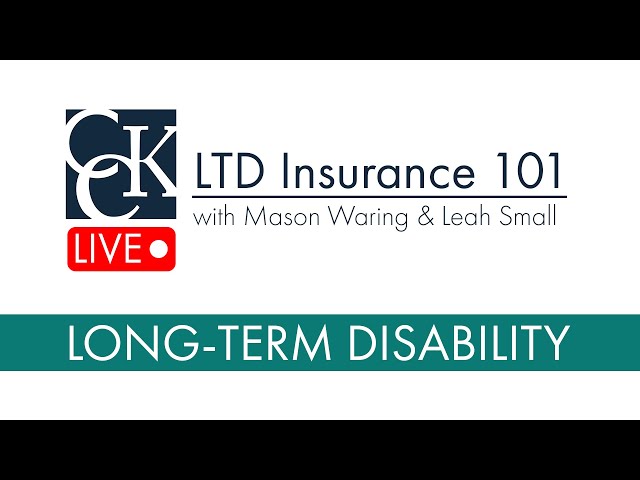 Steps you can take to strengthen your case during the appeal process include:
Obtaining additional medical evidence: Sometimes submitting a diagnosis or medical records alone may not be enough to convince Guardian that your condition is disabling. You can supplement your medical records by obtaining further medical documentation from health experts who can provide additional evaluations.  This can also be used to combat biased evaluations done by medical professionals hired by Guardian.
Obtaining vocational evidence: Vocational experts can assess your occupation and your ability to perform its duties while suffering a disabling health condition.  Vocational experts can also be particularly helpful if your policy is transitioning from an own occupation to any occupation definition of disability.  They can assess your ability to work jobs outside of your own field and can provide an argument against Guardian if they try to deny you benefits by verifying that you are not able to work any occupation.
Requesting a treating physician report: A personal report from your physician is an additional way to strengthen your medical records.  Your physician may be able to specify how the symptoms of your condition disable you in a more personal way than official medical documentation.  Be open and honest with your physician about how your condition affects you so that no details are missed, and no generalizations are made.  Guardian can use health generalizations against you, such as in the case of video surveillance.
Getting statements from friends, family, and coworkers: It is likely that people in your everyday life have witnessed how your medical condition disables you.  Obtaining witness testimony from people who can attest to how your condition impairs you at home and at work can bolster your claim.
Meeting all your deadlines: It may seem obvious, but it is extremely important to be mindful of the timeline of your appeal.  The appeal process can be time consuming, and while the 90-to-180-day appeal window can seem like a lot of time, building an appeal can take longer than anticipated.
How Chisholm Chisholm & Kilpatrick Can Help You with Your Appeal Against Guardian
You can handle your appeal on your own, but it is important to understand that if you are denied benefits during the appeal stage, you may not be able to submit further evidence if your case is taken to court.  The appeal stage is critical, and it is often the stage that people seek the help of a lawyer.  The legal team at Chisholm Chisholm & Kilpatrick knows how to handle appeals against Guardian and can help you strengthen your claim, potentially preventing another denial.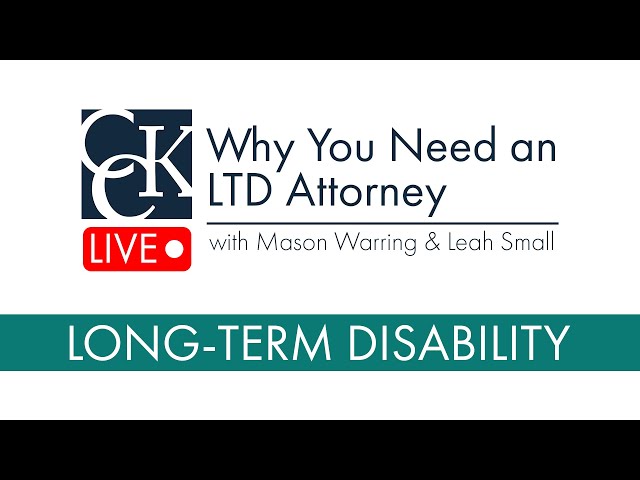 Our attorneys will carefully review the definition of disability you are required to meet and help you to strengthen your evidence.  We understand how companies like Guardian may prioritize their business over the needs of the insured.  If you suspect your case has been denied due to bad faith on Guardian's part, it can be especially helpful to seek an attorney.
We at CCK know that managing a disabling health condition and juggling an appeal for long-term disability insurance at the same time can be stressful and exhausting.  We are ready to ease your burden by collecting the evidence needed for your claim and acting as a point of contact between yourself and your doctors, as well as Guardian, so that you do not have to handle it alone.
Contact the Attorneys at Chisholm Chisholm & Kilpatrick LTD Today
Our long-term disability attorneys are prepared to help you with your appeal.  We have over 33 years of collective professional experience with cases against insurance companies like Guardian.  We are familiar with the ways they may try to avoid paying benefits to claimants and issue wrongful denials.  With our experience and knowledge, we are prepared to get you the benefits you deserve.
We want to ensure that your appeal is successful.  For a free consultation with a member of our team, call 800-544-9144 or contact us online today.