Insurance Companies
Humana Long-Term Disability Denial: How to Appeal
If you are suffering from a debilitating medical condition that is impairing your ability to work, you may have a long-term disability plan with Humana.  Humana, headquartered in Louisville, Kentucky, is a health insurance company, but it did not always sell health insurance.  In 1961, David A. Jones, Sr. and Wendell Cherry founded Humana as Extendicare; it was a nursing home company.  By the 1980s, it had branched into buying hospitals, becoming one of the biggest companies of its kind in the United States.
Extendicare became Humana in 1974.  Ten years later they would finally make the switch to marketing health insurance.  Today, they are one of the biggest health insurance companies in the country.
However, as with most insurance companies, Humana will be looking for a reason to not pay out your claim.  Insurance companies rarely prioritize their clients' needs ahead of their own.
When you have a long-term disability policy with Humana, it means that, if approved, they will cover a percentage of your income when you cannot work.  Nevertheless, it is not as straightforward as it may seem on paper.  Oftentimes, the process is arduous and draining—especially if your claim is denied.
While you can certainly file an appeal against Humana on your own, it is beneficial to hire an experienced long-term disability lawyer to assist you.  The long-term disability attorneys at Chisholm Chisholm & Kilpatrick have extensive experience handling appeals and large insurance companies.  Moreover, our legal team helps claimants get the benefits they deserve.  Call CCK today at (800) 544-9144 for a free consultation and see if we can help you with your appeal.
Why Did Humana Deny My Claim?
Long-term disability policies generally contain a definition of disability which you must meet in order to receive benefits.  It is important to carefully read the policy provided to you from Humana because you must prove that your condition falls under this specific definition.  If Humana decides your condition does not meet this definition, they will deny your claim.
When Humana denies your claim, you should receive a denial letter in the mail informing you of the decision.  The denial letter will include the reasons behind the decision and explain why Humana was not satisfied with your claim.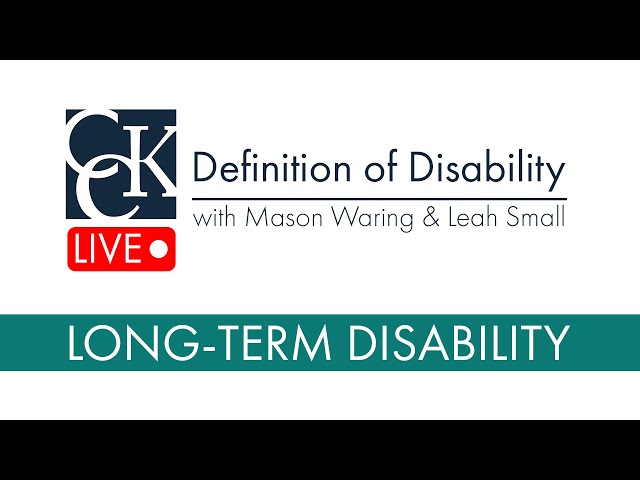 Now, there are a multitude of reasons Humana may cite when they deny your long-term disability claim, including:
Failure to meet the definition of disability as put forth in the Humana policy: As mentioned before, you must meet your policy's definition of disability. In most policies, this definition is divided into an "own occupation" definition and an "any occupation" definition.  The "own occupation" definition stipulates that you are disabled if you can no longer perform the duties of your specific job, i.e., your "own" job.  The "any occupation" definition stipulates that you are disabled if you cannot perform the duties of any job whatsoever.
A lack of evidence to back up your claim: Medical records are a strong source of evidence for your claim.  However, medical records alone are rarely enough to win a claim.  You need to include supplemental evidence, such as evaluations by specialists and vocational experts.  Additionally, personalized reports from your treating physician may help to bolster your appeal.
Surveillance provides doubt to your claim: Humana may conduct active surveillance on you to make sure you are truly disabled as you claim. Insurance companies are known to hire investigators who videotape claimants; track claimants with GPS; monitor claimants' social media accounts; or physically stake out near a claimant's home to see them in person.  If Humana decides that anything in the surveillance provides any sort of doubt to your claim, they will use it to deny you benefits.
Missed deadlines: It may not seem like much, but a missed deadline can be the difference between getting your claim approved and getting it denied. When filing long-term disability claims—especially if your policy falls under ERISA law—there are strict deadlines.  These deadlines, when missed, are enough reason for denial.
Humana doctors evaluate you: Humana may use third-party doctors to evaluate your condition. However, doctors hired by insurance companies are not always objective.  Generally, these doctors side with the insurance company, so seeking out your own third-party evaluations is vital.
Humana may use any of these reasons to deny your claim.  It is important to remember that Humana will prioritize their own financial needs above your health needs.  Accordingly, even the smallest doubt is a reason to deny your claim.
What You Need to Appeal a Denied Humana Long-Term Disability Claim
After you have evaluated your denial letter and understand the reasons cited therein, it is time to begin building a strong appeal.  To do this, you need to determine and gather the best evidence to support your claim.
Your claim may have weak areas you need to strengthen.  If your policy falls under ERISA law, this appeal stage is the last time you can submit new evidence.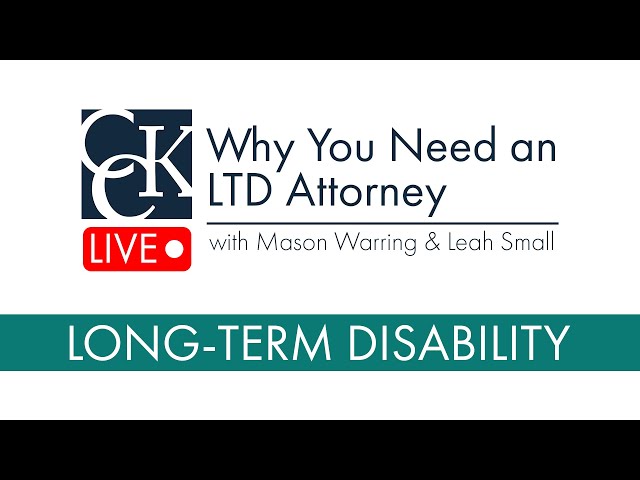 There are certain steps you can take to strengthen your claim and help your chances of getting your appeal approved.  These steps can include:
Ensuring that your evidence is up to date: You should not resubmit old evidence as part of your appeal. Instead, make sure whatever evidence you have is up to date.  You can ensure this by scheduling new doctor appointments and being reevaluated by specialists.
Fixing any errors made in your initial claim: Sometimes benefits are denied because certain guidelines were not satisfied, or clerical errors were made in the documentation. If this is the case for you, the appeal is the time to correct these mistakes.
Obtaining a personalized report from your treating physician: A personalized report from your treating physician provides additional detailed information regarding your condition that a regular medical report cannot. For example, your doctor can explain how your symptoms disable and affect you each day.
Seeking a vocational expert: A vocational expert can assess how your condition specifically impacts your ability to work at your job. Having assessments from outside experts is a vital component to bolstering your appeal.
Procuring witness statements from family, friends, and coworkers: Witness statements are a crucial part of any LTD claim. These statements provide great supplemental evidence that your condition is disabling.  Family members and close friends can vouch for how your condition affects you at home, and coworkers can vouch for how your condition impacts you at work.
Not missing any deadlines: As mentioned earlier, the deadlines associated with long-term disability claims are strict.  Keep track of all deadlines to ensure that Humana receives your evidence and documentation in a timely manner.
How Chisholm Chisholm & Kilpatrick Can Help You with Your Appeal
Many people decide to handle their appeal on their own.  However, it is important to note that if your appeal is denied and your claim goes to court it can be even harder to get approved.  Furthermore, the appeal stage is your last chance to submit additional evidence.

This is why it may be beneficial to seek the assistance of a long-term disability attorney to assist with your appeal.  The team at Chisholm Chisholm & Kilpatrick has over 3 decades of collective experience and are ready to fight for the benefits that you deserve.  Moreover, our legal team has years of knowledge and practical expertise in ERISA law.  We can evaluate your policy and determine the best evidence to submit.
Our attorneys work with a variety of medical and vocational experts who can provide supplemental evidence for your appeal.  We will provide you with the resources necessary to gather the right evidence to build a strong case for an approved appeal.  From documentation to additional evaluations, we will handle the appeal stage so you can focus on your well-being.
Chisholm Chisholm & Kilpatrick understands how Humana may make this process extra difficult for you.  We want to ease your burden and ensure Humana handles your case fairly.
For a Free Consultation About Your Appeal, Call CCK Today
Our long-term disability lawyers are prepared to assist you with your appeal against Humana.  We will use our expertise to fight for your benefits that Humana wrongfully denied.
If you have a disabling condition and need to appeal a denial of your benefits from Humana, you can call us today for a free consultation at (800) 544-9144.