Long-Term Disability Lawyer Serving Sudbury, MA
If you have a health condition that is preventing you from working, you are likely eligible for long-term disability benefits.  It can be difficult to file a claim while also managing a disabling condition, but you do not have to navigate the long-term disability process alone.  The long-term disability attorneys at Chisholm Chisholm & Kilpatrick serving Sudbury, MA are available to help you with your claim.
Our experienced legal team has the knowledge and skill to help you fight for your long-term disability benefits.  For a  free consultation with one of our experienced professionals, call us at 800-544-9144.
Why You Should Contact an Attorney for Your Long-Term Disability Claim
While claimants are able to handle their long-term disability claims on their own, there are benefits to having an attorney involved.  CCK attorneys will examine your long-term disability policy to determine the evidence you need to gather to meet your policy's conditions and requirements.  They will assess your policy's definition of disability, which defines the terms that your health condition needs to meet in order to be eligible for disability  benefits.
Insurance companies often act in bad faith, which means that sometimes they will prioritize the needs of their own business over the needs of the insured.  The lawyers at Chisholm Chisholm & Kilpatrick understand how insurance companies conduct business, and how it may lead them to be uncooperative.  Insurance companies can also make their policies confusing and overly specific, which can further complicate the process for claimants.  We will ensure that your claim is being handled correctly by your insurance company and can help you understand the terms you need to meet for your disability to qualify for benefits.
If your long-term disability case is governed by the Employee Retirement Income Security Act of 1974, or ERISA, it is important to understand that your case may be held under stringent regulations and requirements.  Under ERISA, no further evidence for your claim may be submitted in court, so it is important to get your strongest evidence in during your appeal or your initial claim. Our lawyers will help you gather the best possible evidence to meet your insurance company's requirements.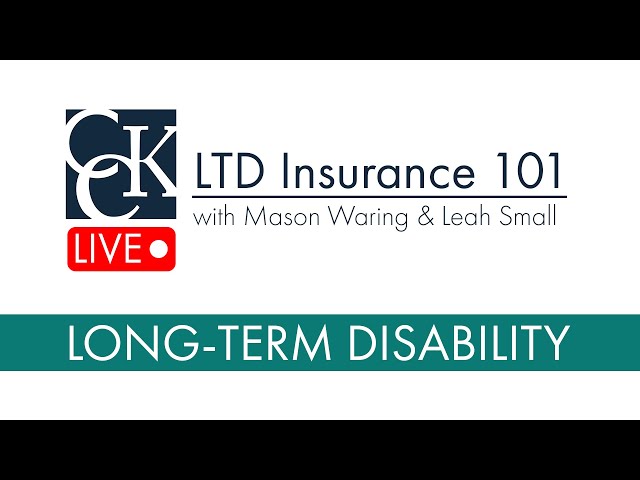 CCK Attorneys will Help Prove your Disability
You must satisfy your insurance company's definition of disability to receive benefits, and the attorney team at CCK serving Sudbury, MA can assist you in gathering strong evidence.  We will assess your policy to determine the best forms of evidence to prove your case.
There are various kinds of evidence you can submit for your claim.  While medical records are the primary form of evidence for a long-term disability case, they are often not strong enough on their own.  It is important to be aware of other types of evidence you can gather.  Additional forms of evidence may include:
Treating physician reports: Your physician can highlight different aspects of your condition on which your medical records do not provide enough detail. By providing a personalized report from your physician, your insurance company may recognize aspects of your condition that may not otherwise have been brought to light.  Such reports can greatly bolster your medical records.
Impact statements by personal acquaintances: Family, friends, and coworkers may also be able to provide additional insight to your condition. Such acquaintances may be able to testify as to how they have seen your condition disable you at home and at work.  It can be highly beneficial to have personal references provide evidence for your claim.
Opinions from outside experts: It can be important to have additional experts – medical and vocational – weigh in on your claim. Medical experts may be able to provide supplementary evaluations, such as functional capacity and neuropsychological tests, that may assess functions not evaluated by your normal medical provider.  A vocational expert may be able to assess your ability to perform your job in your occupation, or any occupation, with the limitations brought on by your impairment.  Additional expert opinions can be very strengthening for your claim.
Chisholm Chisholm & Kilpatrick Want to Reduce the Stress of Filing for Long-Term Disability
The long-term disability team at CCK can handle your claim at any stage in the process.   We know that every piece of evidence and documentation is important to your claim and will manage all parts of the process with care.  We know that handling a claim while managing your health can be stressful, and we want to help lessen the burden.
CCK can handle the communication between you and your insurance company, as well as with doctors and other experts who may be providing evaluations for your claim.  We understand that professionals can be difficult to get ahold of, which is why we can handle all communication on your behalf.  We will ensure that all evidence is submitted according to your deadlines, which can be essential to the approval of your claim.  A missed deadline can mean a denial of benefits or loss of rights to benefits altogether.  We will keep track of all evidence and deadlines so that nothing is missed.
Once your claim is approved and you begin to receive benefits, Chisholm Chisholm & Kilpatrick will continue to handle your case and take care of any further requests for documentation.  We know that managing a disabling health condition is difficult and want to make the long-term disability process as stress-free as possible for you.
Call CCK Today to Talk About Your Long-Term Disability Claim
If you are unable to work due to a disabling medical condition, the legal team at Chisholm Chisholm & Kilpatrick can help you with your long-term disability claim or appeal.  We are experienced with all parts of the process and can fight for your benefits.  We want you to take care of your health instead of dealing with the stress of a long-term disability claim.  CCK is here to help you.
You can call a member of our team today for a free consultation at 800-544-9144 or contact us online today.  Our knowledgeable team is available to assist you no matter where you are in the process.