ERISA Law
Long-Term Disability (LTD) Claims for Traveling Sales Consultants
Occupations that involve frequent traveling can be both mentally and physically demanding, so a disability can greatly impact your ability to complete your job.  As such, it is a prospect that traveling sales consultants do not want to experience.  Managing your health should be your topmost priority, so when you must file a disability claim, it becomes a daunting task.  This article will address a few of the questions you may have about your long-term disability (LTD) claim.
How Can I Find Out More About My Long-Term Disability Coverage?
Before you can file a long-term disability claim, it is important to know what is available through your coverage.  Generally, there are two ways a person may obtain long-term disability coverage: employment benefits (i.e., group benefits), or individual benefits that a person buys privately.
You may ask your employer for information regarding your employment benefits, which will help you determine if you have an employer-provided group policy.  Your employer can then supply you with the proper documentation concerning your plan.
If you think that you do not have a group policy, you can check your financial records.  If you bought an LTD policy directly from an insurance company, you should notice premium payments in your account.  If you see these payments, you can request a copy of your policy directly from the insurance company.

Why Is It Important to Thoroughly Read and Understand My Long-Term Disability Policy?
Every long-term disability plan is governed by a policy that outlines the requirements you must meet to receive benefits.  Therefore, it is crucial that you thoroughly read your entire policy.  Located within your policy is information such as the definition of disability; specific deadlines throughout the process; the maximum benefit period; limitations that may apply to your benefits; and other vital information.
Before you file your long-term disability claim, make sure you fully understand everything that is in your policy.  Understanding what is in your policy will help you evaluate your coverage and avoid common mistakes while filing a claim.
The Definitions of "Disability" in Long-Term Disability Policies
Your long-term disability policy has a definition of "disability" that is vital in a claim.  In order to receive disability benefits, you must prove that you meet the definition of disability as put forth by your insurance company.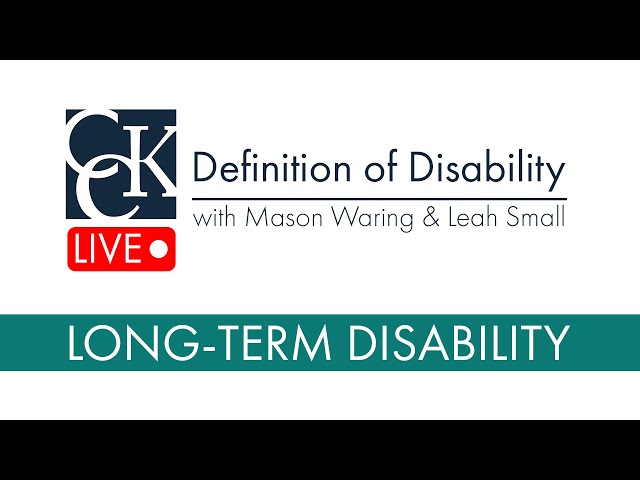 Once you know the definition that your policy adheres to, you can collect the right evidence to bolster your claim.  This evidence may include medical records, evaluations from outside experts, witness statements that vouch for your inability to work, personalized reports from treating physicians, and more.
Typically, you will find one of two common definitions of disability within your LTD policy: the "own occupation" and "any occupation" definitions.  While the wording of these definitions may vary, they generally follow the same outline.
The "own occupation" definition stipulates that in order to be considered disabled, you must not be able to carry out the duties of your specific job.  Insurance companies are likely to ask: can you perform the physical and cognitive duties of your job while you are disabled?
Conversely, the "any occupation" definition stipulates that to be considered disabled, you must not be able to carry out the duties of any job whatsoever, regardless of industry.  For example, a traveling sales consultant may not be able to travel, but can they still sit at a desk?  If so, an insurance company may say you can still work and deny your claim.
It is important to note that some policies can switch from one definition to the other after a given period.  Usually, an "own occupation" can change to an "any occupation" definition after a period—commonly between 12 and 24 months.  To know if your policy makes this change, it is important to check your policy first.
What Issues Might I Face as a Traveling Sales Consultant Who Needs to File a Disability Claim?
There are many issues that may arise when traveling sales consultants go to file a long-term disability claim.  First, however, it is important to understand how a disability can affect a traveling sales consultant.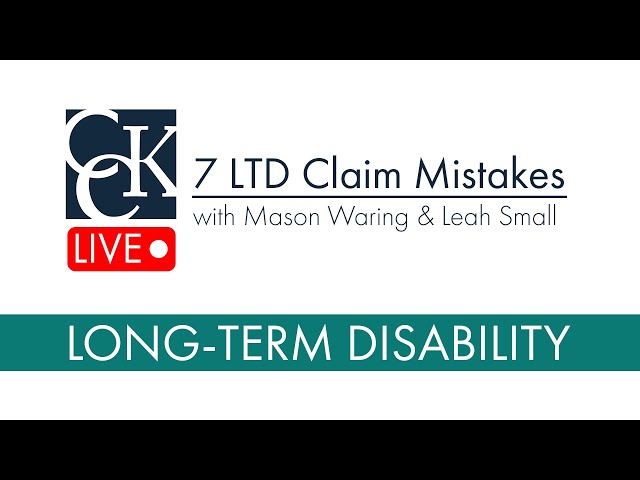 How A Medical Condition Can Affect a Traveling Sales Consultant
Traveling sales consultants—also known as traveling sales representatives—visit with clients and potential clients to help sell a product.  This can take several forms.  "Inside" sales consultants do this work remotely—through emails, phone calls, and other digital methods.  However, "outside" sales consultants meet with their clientele in person.
Travel is a large part of the job.  Sometimes, your employer may have you drive yourself to specific destinations or require you to travel regionally or cross-country, all of which can be exhausting.  Sharp cognitive skills are a must because you need to sell a product.  An upbeat and outgoing personality is also essential for this job, but maintaining this disposition can be difficult.
Several medical conditions can impact a traveling sales consultant's ability to conduct their job properly.  Consider any condition that impairs your cognitive abilities, including insomnia or sleep apnea.  These conditions add stress, anxiety, tiredness, and lack of focus to a person's life.  Keeping a friendly disposition while also selling a product can seem impossible.  You cannot properly sell or demo a product if you lack focus.
However, physical conditions also play a major part in preventing a traveling sales consultant from doing their job.  Any condition that physically prevents you from traveling is going to greatly impact a major part of your job.  While there is office work necessary for a traveling sales consultant, most of their work is on the road.  However, therein lies another issue when a traveling sales consultant files an LTD claim with an insurance company.
Since many sales consultants do work from an office, your insurance company may decide that your job is a sedentary one.  When your insurance company defines your job as a sedentary one then they will look to see whether you can still do "light" work, such as using a computer.  If they believe you can, then they may deny your claim because, in their eyes, you are "fit" to do other sedentary jobs.
Insurance Companies Do Not Prioritize Your Health Needs
It is important to remember that insurance companies rarely prioritize the health needs of their clients.  Instead, insurance companies prioritize their own financial needs above all else.  If they can avoid approving and paying your claim, they will.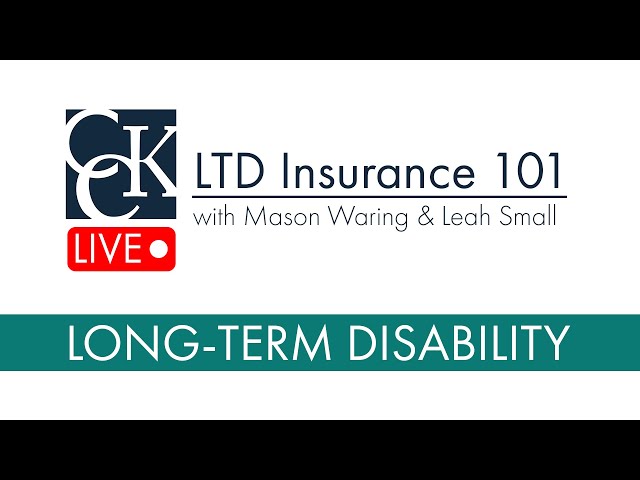 Oftentimes, insurance companies will generalize your job description to avoid having to approve your claim.  Insurance companies will try and use a standard, generalized definition of a "salesperson," though this definition is not at all reflective of the actual duties of traveling sales consultants.  Instead, they will focus on the office work rather than the out-of-office work, despite the out-of-office work comprising most of the job.
Therefore, it is important to document your pre-disability duties accurately.  You do not want an insurance company to "poke holes" in your job's description.  Once you can extensively define what your job is, then you can accurately describe how your disability does not allow you to work.
When you file a long-term disability claim, you must provide evidence that you meet the definition of disability.  Medical records are your primary source of evidence, but insurance companies usually require more.  Providing a comprehensive package to the insurance company is a crucial part of filing a disability claim.
This package should include supplemental evidence that will bolster your overall claim.  As mentioned earlier, this supplemental evidence may include several items, such as detailed reports from your treating physician that can highlight aspects of your condition that regular medical records cannot.  Your doctor can explain how specifically your condition impacts your ability to work.  When you are a traveling sales consultant, having this report can differentiate how your condition affects your specific job and not just "sales representatives" in general.
Additionally, having witness statements from work colleagues is a great way to strengthen your claim because your coworkers can vouch for how your medical condition affects you at work.  Moreover, having witness statements from family and friends can also help illustrate the far-reaching impacts of your condition.
Since insurance companies do not prioritize your health needs, you need to supply as much evidence as possible to show them why you are entitled to long-term disability benefits.
What Other Benefits May Be Available to Me?
While the first benefits you may turn to are your long-term disability benefits, whether private or employer-provided, there may be other benefits for which you are eligible.  For example, you may also be eligible for Social Security Disability Insurance (SSDI) benefits.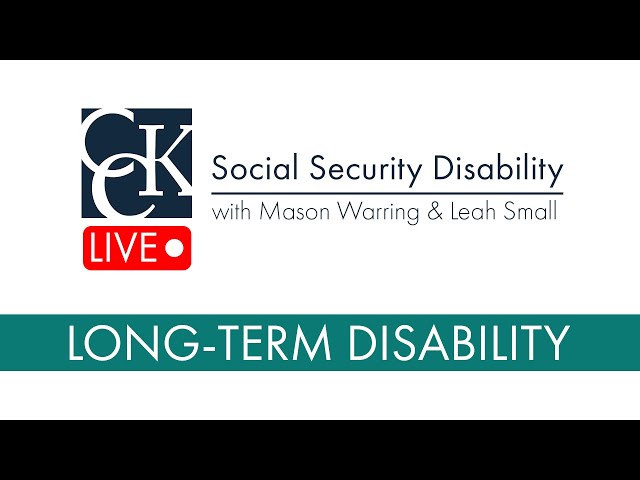 There are a multitude of rules that apply to SSDI claims.  However, if you are unable to perform any substantial gainful activity, or your disability will last at least a year or result in death, you are generally entitled to such benefits.
It is important to note that the definition of disability varies between types of benefits.  Therefore, what may qualify as a disability under SSDI may not qualify under LTD benefits.
What Do I Do If the Insurance Company Denies My Long-Term Disability Claim?
You have the right to appeal the insurance company if they deny your long-term disability benefits.  You have limited time to make this appeal.  Moreover, the appeal stage is usually the last time you can submit new evidence, so it is good time to hire a long-term disability lawyer to help assist you.
The LTD attorneys at Chisholm Chisholm & Kilpatrick can help you obtain the benefits you have been denied and the benefits which you deserve.  You do not need to go through this process alone.  We assist clients at all stages of the long-term disability claim process, whether it is a filing an initial claim, filing an appeal, or going to court for litigation.  If you would like assistance with your claim or appeal, regardless of where in the process you are, you can call CCK today at (800) 544-9144 for a free consultation.

About the Author