Long-Term Disability Lawyer Serving Dover, MA
If you have developed a medical condition that impacts your ability to work, you may qualify for long-term disability (LTD) benefits.  Long-term disability benefits will cover a percentage of your income if your condition prevents you from working.  While this is a comfort, the process of filing for long-term disability, or appealing a denial, can be overwhelming.  The legal team at Chisholm Chisholm & Kilpatrick LTD serving Dover, MA understands that this can be a difficult time for you and can help ease the burden of filing a claim.
If you would like to speak with a member of our team serving Dover, you can call us today at 800-544-9144 at no cost to you.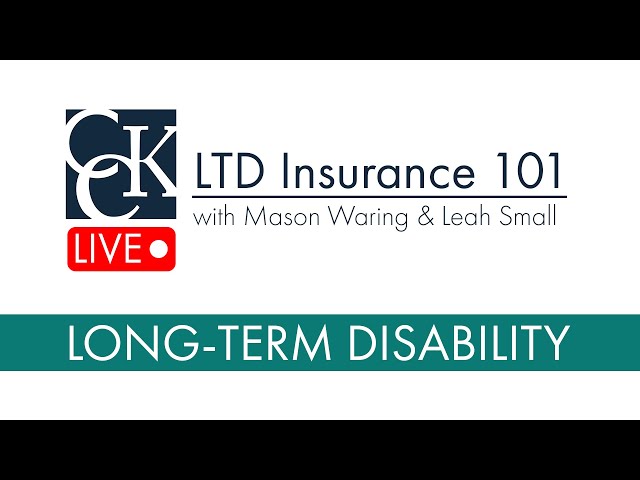 How Can an Attorney Help with Your Long-Term Disability Claim?
While you can complete your long-term disability claim on your own, there are advantages to having an experienced LTD attorney on your side.  Often, long-term disability policies have specific definitions of disability you must meet in order to qualify as disabled from your occupation.  The legal team at CCK will meticulously evaluate your long-term disability policy to gain an understanding of this definition and determine the best kinds of evidence that may support your claim.
We also understand that insurance companies do not always work in your best interest.  They may seek to offer you a lump-sum settlement offer in one payment, which may be disadvantageous compared to monthly benefits.  An attorney can help you asses your options as well as make sure that your insurance company is treating your case fairly.  We want you to get the full amount of benefits you deserve.
CCK attorneys have experience helping claimants meet the requirements and demands of insurance companies, as well as adhering to strict deadlines.  Missing a deadline can lead to a denial of benefits.  If you are appealing a denial of benefits and do not file an appeal within the applicable deadline, you may lose your rights to being able to take your case to court.  CCK will keep track of those deadlines and ensure none are overlooked.  We work to ensure that every detail of your policy is met.  We can take the responsibility off your shoulders so that you are able to focus on your health condition.
Our Legal Team Will Prove That You Are Entitled to Long-Term Disability Benefits
Chisholm Chisholm & Kilpatrick attorneys will ensure that the evidence you gather meets all the requirements of your policy.  While medical records are often the leading source of evidence for your claim, our lawyers may determine that your case can be strengthened by additional types of evidence.
Additional types of evidence that can be valuable to your claim include:
Treating physician reports: Medical records do not always delineate the full extent of your health condition. A report of observations by your treating physician can outline the daily symptoms you experience, as well as pinpoint how they disable you.

For example, if you were diagnosed with

hypertension

, your doctor can monitor your condition's progress.

It is important to be honest about your condition with your physician so that they can provide the most accurate information possible in their report.

Testimony from personal references: Statements from friends, family, and coworkers can be very helpful to your claim. These people have likely been witness to how your condition affects you in your personal and professional life.  In a testimony or witness statement, they can attest to how they have seen your condition disable you, at home and at work.

For example, if you were diagnosed with

osteoarthritis

, your loved ones can detail how your family life has changed after the diagnosis. Your coworkers can describe your daily interactions and detail your condition's impact on the quality of your work. Having statements from multiple witnesses adds more weight to your case.

Opinions from outside experts: Often, medical records alone are not strong enough to support your entire claim, and you will need additional expert evaluations. CCK works with vocational experts who can assess your occupation and determine whether your impairment renders you unable to perform the duties of your job.

For example, if you suffer from

kidney disease

, an expert can investigate how you handle different tasks in an effort to determine your ability to focus.

 Additional medical examinations that may strengthen your claim can include functional capacity and neuropsychological tests.
CCK Wants to Ease Your Buren of Filing for Long-Term Disability Insurance
Long-term disability claims can involve complicated LTD law and regulations, such as ERISA, or the Employee Retirement Income Security Act of 1974.  Most claims are governed by ERISA, which often rules in favor of insurance companies and offers little protection to claimants.  CCK lawyers have experience and knowledge in ERISA-governed cases and can work through these complex laws for you.  If you are appealing a denial of benefits, our lawyers can help you navigate the claims process under ERISA so that your benefits are approved.  During the administrative appeal, it can be your last chance to get new evidence on the record, and our lawyers can help you acquire the strongest evidence possible so you do not have to worry about taking your claim to court.
Our team of long-term disability lawyers is proud to help people from any profession seek the benefits they need for a better life. Recently, we have seen an increase in cases from medical healthcare professionals, including claims from anesthesiologists.
Chisholm Chisholm & Kilpatrick attorneys know the time and exertion that goes into building a long-term disability case.  We want to take the weight of this process off of you so that you can focus on your health.  Whether you are filing an initial claim or appealing a denial of benefits, our attorneys serving Dover, MA have the experience and expertise to help you wherever you are in the process.
Call Chisholm Chisholm & Kilpatrick Today for a Free Consultation on Your Long-Term Disability Case
If you are facing the effects of a debilitating medical condition, like Huntington's disease, and are unable to work, we want you to focus on your health.  The attorneys at CCK are available to help you take care of your long-term disability claim every step of the way and will do everything possible to ensure that you get your rightful benefits.
Our legal team has the experience to carry out your claim no matter where you are in the application or appeal process.  Whether it is privately purchased or ERISA-governed, we can help you with your long-term disability claim.  Call us at 800-544-9144 for a complimentary consultation to see if we can assist with your Dover, MA claim..