ERISA Law
Long-Term Disability Claims for Finance and Banking Professionals
Jobs in finance or banking are often demanding.  If you are an individual who works in this field, you have likely devoted many long hours to it and are dedicated to the work that you do.  If you develop a medical condition that negatively impacts your ability to work and you need to file a disability claim, facing that process while simultaneously facing the prospect of no longer being able to perform the job you love can be a daunting task.  In this article, we address some of the questions that you may have about your long-term disability (LTD) claim.
How Can I Find Out More About My Long-Term Disability Coverage?
If you have not previously done so, the first step in filing a long-term disability (LTD) claim is determining what LTD coverage is available to you and then reading your policy.  There are typically two types of LTD policies – employer-provided group policies and individual policies.  An employer-provided group policy is one that you received as an employee benefit from work.  An individual policy is one that you purchased yourself privately.  Many high-earning professionals have both individual and group policies.  If you are not sure what LTD coverage you have, there are steps you can take to find out.
If you purchased an individual disability policy, you likely paid premiums for that coverage. You can review your financial records and checking accounts to locate evidence of these payments.  If you find payments to an insurance company, you can contact the company to request a copy of your disability policy.
To determine if you have an employer-provided group policy, you can ask your employer for information regarding your employment benefits. Your human resources department should be able to provide you with the complete plan governing documents for each benefit plan you participate in, including long-term disability if you have it.
What Do I Need to Establish in Order to Receive Long-Term Disability Benefits?
After you determine that you have LTD coverage, you need to read your disability policy carefully to determine what is required in order to receive LTD benefits.  Your policy contains important information, including the definition of disability, deadlines, the maximum benefit period, and limitations that may apply to your benefits.
Definitions of Disability
The definition of disability is one of the most important pieces of information in your long-term disability policy.  It specifies the level of disability you need to meet in order to be entitled to benefits and can help you identify what kind of protection your policy provides.  When filing your LTD claim, you need to explain why you meet the applicable definition of disability and submit evidence that supports that.  This evidence can include medical records, reports from your physicians, and statements from family, friends, or coworkers.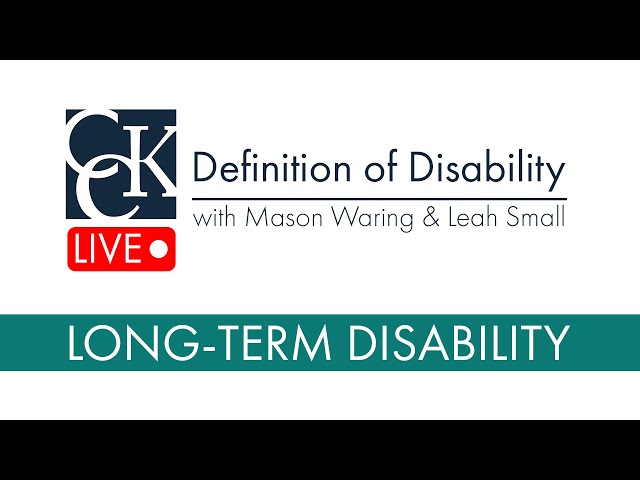 There are generally two definitions of disability that appear in LTD policies, although the specific language used can vary: the own occupation definition of disability and the any occupation definition.  Many policies, especially employer-provided group policies, have definitions that change from own occupation to any occupation after a certain period of time.
The "own occupation" definition of disability asks whether you are able to perform the material duties of your own occupation.  In other words: can you perform the duties required of the job you were doing at the time you became disabled?  This includes both the physical and cognitive duties.  "Own occupation" definitions of disability typically consider how your job is performed in the national economy, rather than how it is performed for your specific employer.
The "any occupation" definition of disability asks whether you are able to perform the material duties of any occupation.  Some "any occupation" definitions of disability include a gainful component.  This means that the definition of disability asks whether you are able to perform the material duties of a gainful occupation, which is an occupation that allows you to earn a certain percentage (typically 60 to 80 percent) of your pre-disability earnings.
How Does the Definition of Disability Impact Claims for People Working in the Banking and Finance Sector?
Depending on the job they were performing when they became disabled, the "own occupation" definition of disability is frequently easier for claimants to meet than the "any occupation" definition.  This is especially true for finance or banking professionals because of the demanding nature of their work.  To illustrate this, below is a discussion of common occupations in the finance and banking field and why even a mild condition may be disabling.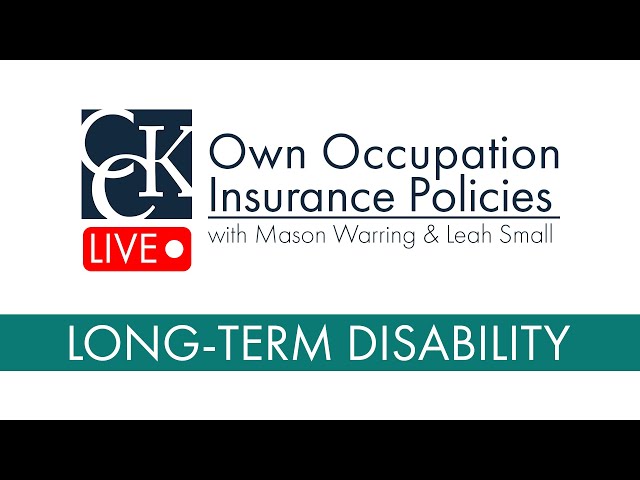 Corporate financial analysts are responsible for assessing companies' financial status and predicting what a company's financial status will look like in the future.  They often assist with planning, budgeting, and analyzing potential investments.  Financial analysts must have strong analytical and communication skills, as well as the ability to pay careful attention to detail and multitask.
Actuaries analyze and assess the risk of potential events, as well as the financial costs associated with that risk.  They also help businesses develop strategies and investments that minimize risk and maximize profitability.  Actuaries must possess strong analytical and communication skills in order to accurately evaluate the likelihood and cost of certain events, and then effectively explain their calculations and proposals.
Venture capitalists provide capital to businesses in exchange for an equity stake in that business.  Venture capitalists frequently invest in both start-up companies and small companies that are looking to expand but do not have the capital to do so.  They can operate individually and invest their own private funds, or work at a venture capital firm, which invests the funds of third parties.  To be successful, venture capitalists must be able to develop investment strategies and analyze companies to determine their growth potential and identify potential risks.
Traders buy and sell securities on behalf of their clients (agency traders) or the investment firm they work for (proprietary traders).  Proprietary traders typically have more freedom in their trading than agency traders.  They must analyze the financial markets and evaluate potential investment opportunities in order to bring in the greatest amount of returns.  Like many other positions in the finance and banking sector, traders must have strong analytical skills.  Further, because markets can change at any time, traders must be focused and able to think and act quickly in response to market fluctuations.  Traders typically operate in fast-paced, high-pressure environments.  Thus, they need to be comfortable in stressful situations.
Investment bankers often work for financial institutions and are responsible for raising capital (or providing financing) for corporations or other entities, such as states and municipalities.  Investment bankers also work in a financial advisor role, helping with acquisitions and mergers by analyzing a company's value, suggesting a reasonable price, and recommending the best ways to structure a deal.  Investment bankers must have strong analytical and time-management skills, as well as be able to multitask and communicate clearly and effectively.  A job in investment banking also typically involves long hours and high levels of stress.
Hedge fund managers are responsible for attracting investors to the fund as well as researching and developing investment strategies and risk management techniques for the fund of pooled investments.  Hedge fund managers must have strong interpersonal skills to attract investors to the fund.  Additionally, hedge funds typically involve higher-risk investments and frequent trading, which means hedge fund managers must be constantly monitoring the markets and adjusting investments as necessary.  They must pay careful attention to detail, be adept at analyzing and understanding complex financial data, be able to make decisions quickly, and be prepared to work long, intense hours.
The Bottom Line for Finance and Banking Professionals
As demonstrated by this discussion, many occupations in the finance and banking sector are high-stress, cognitively demanding, and time-intensive, which may not be sustainable with even a mildly impairing medical condition.  For example, you may be a trader or hedge fund manager who has degenerative disc disease in your back, which does not prevent you from performing the physical demands of your job.  However, the pain, even at a low level, is distracting throughout the day and interferes with your ability to focus on the minute-by-minute monitoring of the financial markets that your job requires.  Similarly, even mild cognitive impairment, such as from a concussion, can prevent you from utilizing the analytical skills necessary to perform the duties of a financial analyst, venture capitalist, or actuary.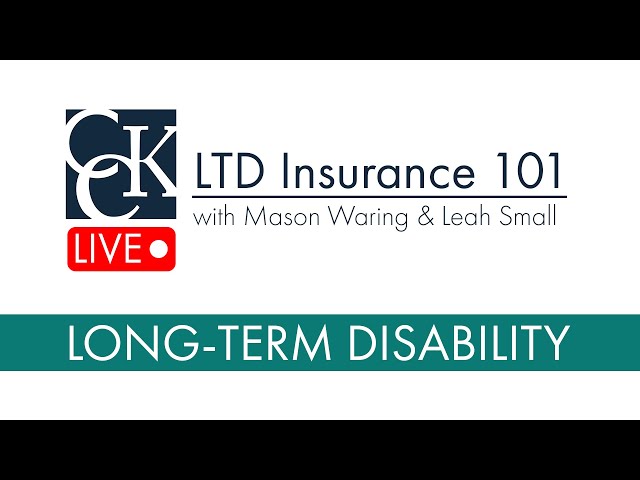 Alternatively, if you are an investment banker with sleep apnea that results in disrupted, unrestful sleep, you may be too fatigued to put in the long hours your job requires.  More generally, we often encounter finance and banking professionals who suffer a cardiac event, like a heart attack, and then make a full recovery with no continued symptoms, but their doctors advise them to avoid stress.  Even though they do not have any specific symptoms that prevent them from performing their job duties, they can no longer perform their occupation because the risk to their health is too great.
While the above discussion demonstrates that it may be easier for claimants in the finance and banking industry to obtain "own occupation" disability benefits, depending on their level of disability, they may face challenges when the definition transitions to "any occupation."
Read Your Policy Proactively
It is a good idea to read your LTD policy before you need to file a claim, so that in the event you do become disabled, you will already understand what coverage is available to you.  Unfortunately, we encounter many claimants who never read their LTD policies prior to their disability, and then, when they need it most, are surprised to learn that they do not have the level of protection they thought they did.
What Particular Issues Might I Face As Someone Who Worked in Finance or Banking and Now Needs to File a Long-Term Disability Claim?
Given the nature of their work, finance and banking professionals may face some particular issues when filing their long-term disability claims.  For example, if you are a trader or hedge fund manager, your income likely varies based on market performance.  This variability could both positively or negatively impact your claim.
If your long-term disability benefits are a percentage of your income, rather than a fixed monthly amount, the variability of your income could negatively impact your benefits if you are having a down year or positively impact your benefits if you were having a very successful year.  Additionally, many disability policies allow you to work in some capacity and still receive benefits, typically under residual or partial disability provisions.  Under these provisions, you usually receive a portion of your monthly benefit, based on the loss of income between your pre-disability earnings and current work earnings.  Your pre-disability earnings will determine both the amount of your monthly benefit under the partial disability provisions as well as how much you are able to earn and still receive disability benefits.
Finally, as discussed in the previous section, some "any occupation" definitions of disability include a gainful component, which means you are entitled to benefits if you are unable to earn a certain percentage of your pre-disability income, even if you could perform work that earns less than that amount.  Frequently, a higher salary corresponds to a more demanding job and, as discussed above, even mild restrictions and limitations can prevent you from performing the duties of a demanding job.  Thus, oftentimes, the higher the salary required by the gainful component, the easier the definition of disability is to meet.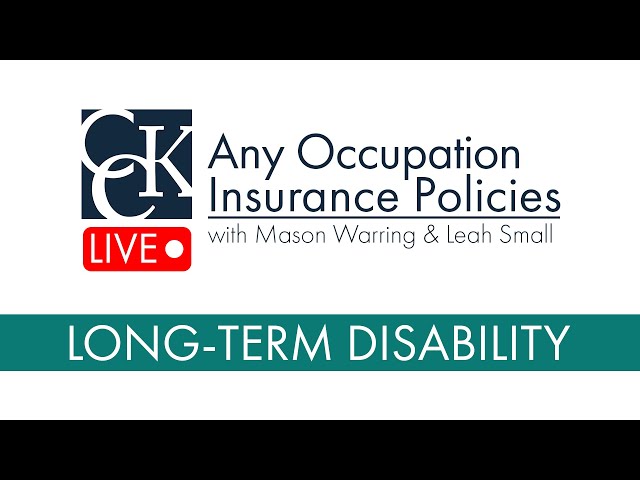 Accordingly, if your policy has a gainful component and your income was particularly high prior to your disability, it will likely be easier for you to meet the any occupation definition of disability.  Conversely, if you were having a down year when you became disabled, then the gainful component may equate to a lower income, making the "any occupation" definition of disability harder to meet.
The impact your income variability has on your disability claim will largely depend on how your policy defines your "pre-disability earnings."  Some policies may only consider what you earned in the year prior to your disability.  Others might take the highest average earnings over several years prior to disability, thus minimizing the impact of income variability.  Your policy should explain how pre-disability earnings are defined, which again evidences the importance of reading your disability policy.
What Other Benefits May Be Available to Me?
In addition to long-term disability benefits under your private or employer-provided disability policy, you may also be eligible for Social Security Disability Insurance (SSDI) benefits.  Although there are many rules that apply to SSDI claims, generally you are entitled to benefits if you are unable to perform any substantial gainful activity and your disability is expected to last for at least one year or result in death.  This definition of disability can vary greatly from the definition of disability under your long-term disability policy.  Given the different rules surrounding LTD and SSDI benefits, it is possible to be disabled for purposes of LTD benefits, but not SSDI benefits, and vice versa.
What Do I Do If My Long-Term Disability Claim is Denied?
If your LTD claim was denied or your benefits were terminated, you have the right to appeal the insurance company's decision.  However, there is typically a limited amount of time to do so.  Often, this administrative appeal is your last opportunity to get evidence into the record, and given its importance, it is typically a good time to consider getting an attorney involved.
The experienced attorneys and staff at Chisholm Chisholm & Kilpatrick can help you obtain the benefits to which you are rightfully entitled.  You do not need to go through this process alone.  We assist clients at all stages of their LTD claims – the initial filing, the administrative appeal, and court litigation if necessary.  If you need assistance with your disability claim, wherever you are in the process, please contact us at 401-331-6300.  We would be glad to review your case and determine whether we are able to assist.