FAQs
Is Individual Unemployability Permanent?
Individual Unemployability is not guaranteed to be permanent. Unless the Department of Veterans Affairs (VA) determines you have a static disability, meaning that it will not change or improve, the VA reserves the right to schedule you for routine examinations.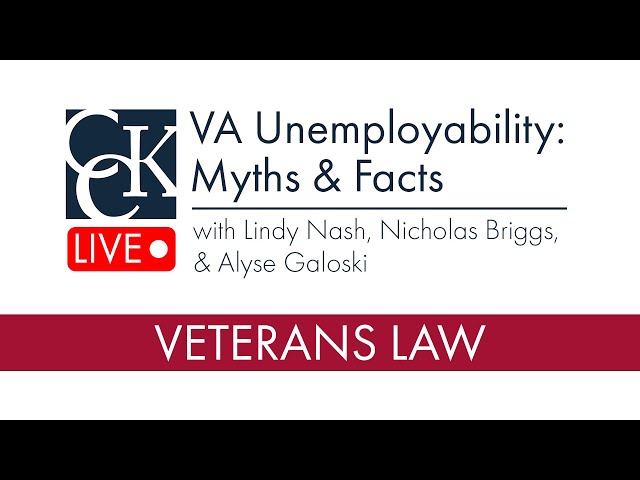 What Is Individual Unemployability?
The VA offers a disability compensation benefit called Total Disability Based on Individual Unemployability (TDIU).
TDIU is a special VA benefit for disabled veterans who are unable to work because of a service-related medical condition or injury. It expands the eligibility criteria for veterans to receive monthly benefits at the maximum level.
If you meet certain criteria — the main one being the inability to maintain substantially gainful employment due to a service-connected disability(s) — then you can receive TDIU benefits: monthly compensation at the 100 percent rate despite not having a 100 percent rating.
What Are the Eligibility Requirements for TDIU?
First, you must demonstrate to the VA that due to your service-connected condition, you are incapable of sustaining substantially gainful employment.
You must also meet at least one of the following two VA disability rating percentage criteria:
Have a single service-related disability that the VA has rated at 60 percent or higher, or
Have more than one service-related disability that, combined, the VA has rated at 70 percent or higher with one condition rated at 40 percent or higher.
If you do not meet either of the two rating criteria, you should still speak to the legal team at Chisholm Chisholm & Kilpatrick LTD. We might still be able to get you approved for TDIU, but the process is different and more complex.
When Might the VA Take Away My 100 Percent TDIU Rating?
As we discussed above, TDIU is not necessarily permanent. The VA can rescind your TDIU benefits for a couple of reasons, including:
Your ability to sustain substantially gainful employment changes (i.e., your condition improves, and you are able to get a job), or
An improvement in the VA disability rating for one or more of your conditions (i.e., your condition improves, and your rating goes from a 70 percent to a 50 percent).
Can I Contest a VA Decision?
Yes. If you apply for TDIU and the VA issues you a denial, you have the right to appeal. However, the appeals process is complex and often time-consuming. The more thorough and compelling evidence you submit up front, the better your chances of receiving a grant faster.
If you receive a denial from the Board of Veterans Appeals for TDIU, you may argue your case in front of the United States Court of Appeals for Veterans Claims. Appeals at this stage are difficult and it is necessary to be well-versed in VA disability law to obtain a favorable outcome.
More Questions? Contact the VA Disability Legal Team at Chisholm Chisholm & Kilpatrick LTD
Have additional questions about TDIU? The team at Chisholm Chisholm & Kilpatrick LTD is happy to help. We offer free consultations during which we can determine how we might be able to help you. Call our office today at 800-544-9144. We look forward to working for you.