Veterans Law
VA Rating Decision Letter: How to Understand What VA is Saying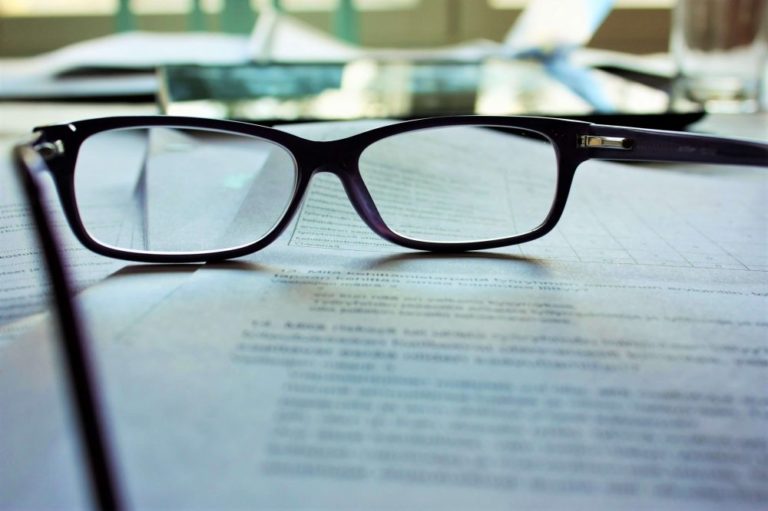 A VA Rating Decision Letter is the first decision you will receive after filing a claim for service-connected compensation.  The VA Rating Decision Letter will inform you that VA has reviewed your case and determined whether your claimed conditions are related to service.  If service connection is granted, the Rating Decision Letter will also establish a disability rating for each condition and an effective date.  A disability rating is the percentage VA assigns to each condition based on severity and according to the Schedule for Rating Disabilities.
Furthermore, the effective date VA assigns will correspond to the date in which the claim was filed.  Importantly, this is also the date that VA will use as a start date for the payment of disability benefits.  The Rating Decision Letter is almost always issued in conjunction with the VA award letter, which indicates a veteran's disability ratings along with the corresponding amount of monthly compensation.
How is a VA Rating Decision Letter Structured?
Notice of Action Letter
In most cases, veterans will receive a Notice of Action letter along with their actual VA Rating decision letter.  A Notice of Action letter is essentially a cover letter that explains certain elements of the decision.  The introduction includes information such as the veteran's name, claims file number, and a brief history of their time in service (e.g., the years of service, the branch of service).  From there, it includes a brief history of the veteran's claim (e.g., date of initial claim, previous VA decisions, appeals).
Decision Letters
The decision section will notify the veteran of VA's decision.  Usually, it will have all of the issues (i.e., claimed conditions) listed out and state whether each was granted or denied.  In some cases, veterans' claims may be deferred, meaning that VA is not issuing a decision yet.  Typically, when this occurs it is because VA needs to gather additional evidence.
In the Legacy Appeals system, veterans may have received a "remand."  However, under the Appeals Modernization Act (AMA) (i.e., the new appeals system), the Board will no longer be obligated to remand decisions for the purpose of developing additional evidence for the claim.  However, if the Board finds that the Regional Office made a duty to assist error, it can remand the case and instruct the Regional Office to fix that error, thereby representing another decision veterans may receive.  It is important to note that the duty to assist error must be pre-decisional, meaning it occurred prior to the Agency of Original Jurisdiction (e.g., Regional Office) adjudication on appeal.  In other words, the only evidence that can be looked at for duty to assist errors under AMA has to already be in the file prior to the initial decision.
If a veteran's claim is granted, VA will also include the effective date of the claim and the rating they are assigning in the decision section.  When reviewing the decision section, veterans should ensure that all of the issues they applied for are listed, and if not, they should follow up with VA immediately.
The decision section will be in numbered format and go through each condition individually.  For each condition, it will indicate if service connection was granted and if so, what rating was assigned along with the effective date for that rating.  For example, if you were granted service connection for PTSD and tinnitus, the decision section might look like this:
Service connection for posttraumatic stress disorder is granted with an evaluation of 50 percent effective December 27, 2016.
Service connection for tinnitus is granted with an evaluation of 10 percent effective December 27, 2016.
However, if you were denied service connection for a particular issue, the decision section might state the following:
Service connection for obstructive sleep apnea is denied.
Either way, it is very important to pay close attention to the decision section in order to determine whether you agree with VA's findings.  Here, you may feel as though your condition deserves a higher rating, or the effective date is incorrect.  If that is the case, you will likely want to file an appeal to indicate you disagree with the decision.  However, when appealing a decision, it is helpful to know why VA made that decision in the first place.  The following sections of a VA Rating Decision provide insight into VA's decision-making process.
Dependency Information
In most cases, VA will also include information about whether the veteran is receiving additional compensation for qualifying dependents, especially if this issue was on appeal.  It also outlines the requirements for qualifying dependents as follows:
A child under the age of 18 years old
A child between the ages of 18 and 23 and still in school
A child who was seriously disabled prior to the age of 18
A spouse
A dependent parent(s)
Evidence Section
The evidence section of a VA Rating Decision is very straightforward as it simply lists all of the evidence VA looked at when making its decision. It is important that veterans review the list of evidence and ensure that VA did not overlook anything.  If it appears as though VA is missing evidence within an unfavorable decision, it is possible for veterans to submit that evidence as "new and relevant" in a supplemental claim.
Examples of evidence that VA may use include: service treatment records, VA Medical Center treatment records, Compensation and Pension examinations, lay statements, and previous arguments.
Reasons for Decision: What to Look For
Following the evidence section, VA is going to list out the reasons and rationale for its decision, which will be broken down by issue.  This section will provide the veteran with a chronological timeline of the steps VA took in making its decision.  Sometimes, it will also reference any applicable laws and regulations VA used in making its determination.
For example, if a veteran files a claim for service connection for a right elbow condition and it is granted with a disability rating of 10 percent, VA will explain how the adjudicators arrived at that decision.  In this case, it is possible that VA references a service medical record describing an injury to the veteran's right elbow.  Furthermore, VA will indicate the diagnostic code that is used to rate the particular condition.  Diagnostic codes are important because they outline the various rating requirements.  It is important for veterans to compare VA's assigned rating with the rating criteria to ensure that their condition was properly evaluated.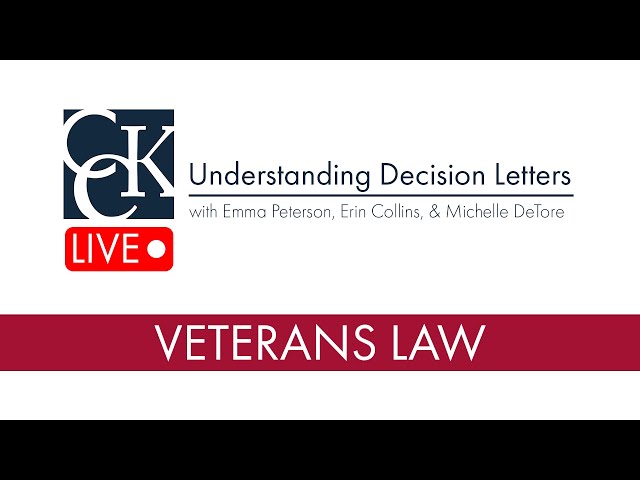 Favorable Findings in VA Rating Decision Letters: Binding on VA
The new decision format that VA has come out with as part of AMA involves an updated decision notice in which VA is supposed to identify any favorable findings.  For example, if a veteran is claiming service connection for post-traumatic stress disorder and VA recognizes their stressor, it should be noted as a favorable finding in the Rating Decision.
Importantly, VA adjudicators are bound by favorable findings and can only rebut them with clear and unmistakable evidence.  However, VA has been inconsistent with favorable findings insofar as adjudicators are not always listing them on the decisions.  It is crucial for veterans and advocates to hold VA responsible for favorable findings in the decision so that such findings are applied to future decisions.
What is a Rating Code Sheet?
At the end of a VA Rating Decision, there is a final document called a rating code sheet.  This sheet will display all of the conditions that are subject to compensation.  In doing so, it will also provide the Diagnostic Code of each condition used to assign the disability rating.  Below the name and diagnostic code for each condition will be information about the effective date of both past and current individual disability ratings.
Following the section of each condition and its individual disability rating, the rating code sheet also provides information regarding the effective date of both past and current combined disability ratings. The rating code sheet might display the following:
Subject to Compensation
9411                       Posttraumatic Stress Disorder
50% from 12/27/2016
70% from 10/20/2018
6260                       Tinnitus
10% from 12/27/2016
Combined Evaluation for Compensation
60% from 12/27/2016
70% from 10/20/2018 
VA Claim Appeal Options
Finally, VA decisions contain a list of appeal options that veterans are eligible to pursue following unfavorable outcomes.  Under AMA, there are several options depending on a veteran's circumstances, including: higher-level review, supplemental claim, and a Notice of Disagreement (i.e., appeal to the Board).
Higher-level review involves a review of the veteran's claim by a more experienced VA employee whereas a supplemental claim involves submission of the claim with new and relevant evidence.
The Notice of Disagreement will send the veteran's claim directly to the Board.  If choosing the Notice of Disagreement appeal option, veterans must select from three additional dockets: (1) the direct docket; (2) the evidence docket; and (3) the hearing docket.
Regardless of veterans' appeal choices, they have one year from the date of the decision to select a review option and file an appeal.  Doing so within the specified timeframe preserves the veteran's effective date.  Importantly, if veterans receive an unfavorable decision from the Board, they still have the opportunity to file an appeal to the Court of Appeals for Veterans Claims within 120 days of the unfavorable decision.
Rating Decision Letter Tips from CCK's Advocates
 Most importantly, veterans should request a full copy of VA's decision so that they can review the evidence, reasons, and rationale provided.  Veterans should also read the entire decision very carefully and thoroughly.  Oftentimes, veterans will find errors and mistakes throughout the decision.  If veterans are looking to appeal an unfavorable decision, they have the option to obtain assistance from a Veterans Service Organization (VSO), an accredited agent, or an accredited attorney.  Reaching out to one of these experts may be helpful when navigating VA's appeals system.
What if I Disagree with My VA Rating Decision Letter?
As mentioned above, if you disagree with your VA Rating Decision you will have the opportunity to file an appeal known as a Notice of Disagreement (NOD).  The NOD must be filed within one year of VA's decision.  Importantly, this date comes from the date of the VA award letter, which you will receive alongside the VA Rating Decision Letter.