Veterans Law
VA Disability Benefits for Arthritis in the Ankle
What is Arthritis of the Ankle?
Ankle arthritis is a clinical condition in which the joint that connects the foot to the leg (i.e., the tibiotalar or ankle joint) has damaged or worn out cartilage.  There are three bones involved in this joint: (1) the tibia; (2) the fibula; and (3) the talus.  Ankle arthritis can involve any or all of these bones.
It is not widely known that arthritis can affect the ankle as it is much more common in the hips or knees.  Nonetheless, ankle arthritis can be very debilitating and seriously limit one's ability to participate in recreational activities, workplace activities, and activities of daily living.  Symptoms of arthritis in the ankle include the following:
Tenderness when you touch the joint
Pain when you move it
Trouble moving, walking, or putting weight on it
Joint stiffness, warmth, or swelling
More pain and swelling after you rest, such as sitting or sleeping
Types of Arthritis in the Ankle
There are two main types of arthritis, including osteoarthritis and rheumatoid arthritis.  Importantly, both types can occur in the ankle.
Osteoarthritis
Osteoarthritis in the ankle occurs when the cartilage in a person's ankle joint breaks down.  Osteoarthritis can be painful because the breakdown of the cartilage can cause bones to rub together.  This is the most common type of arthritis and can occur in the three ankle bones listed above, or where the ankle and shinbone intersect.  Furthermore, injury can damage the cartilage directly or change how the ankle joint works, leading to cartilage deterioration and osteoarthritis over time.
Rheumatoid Arthritis
Rheumatoid arthritis is an autoimmune condition characterized by the body's immune system attacking its own tissue, including joint tissue.  Rheumatoid arthritis can be very painful and mostly impacts smaller joints, such as the joints in the ankle.  Standing and basic walking can become painful and difficult as rheumatoid arthritis in the ankle advances.
Diagnosing Arthritis in the Ankle
If ankle arthritis is suspected, doctors will typically start with a medical history to gather information about the condition.  They will ask when you first noticed your symptoms, where you feel pain, and how the symptoms affect your life.  In addition, they will check for signs of the condition, such as swelling and tenderness.  Other tests can assess which type of ankle arthritis may be present, including imaging tests (e.g., X-ray, MRI).  Imagine tests can not only help confirm a diagnosis, but also determine the extent of the damage.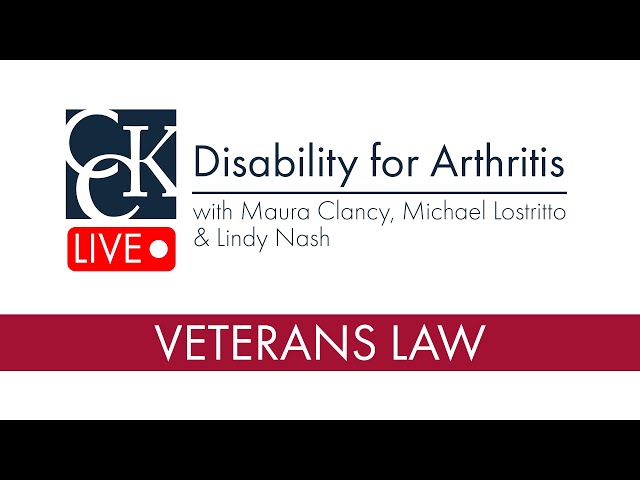 Treatment
Unfortunately, ankle arthritis does not have a cure; however, many treatments are available that may help relieve pain and improve function:
Nonsteroidal anti-inflammatory drugs (NSAIDs). Over-the-counter medications, such as Advil and Aleve, as well as prescription NSAIDs can help relieve pain and swelling in the ankle joints.
Oral corticosteroids. Quick-acting medications that help stop inflammation and are often used to manage flares in rheumatoid arthritis.
Steroid injections. In certain cases, steroid injections into the ankle joint can help relieve inflammation.
Topical creams. Over-the-counter topical pain relievers (e.g., rubs, balms) are an alternative form of treatment.
Heat and ice. Stiff and sore ankles can be relaxed and soothed with heat therapy while ice can help numb areas affected by joint pain and reduce inflammation.
Ankle exercises. Exercises to strengthen the ankle, improve balance and range of motion, and relax the muscles.
Ankle braces. A brace called ankle-foot orthosis can help hold the ankle joint in position thereby taking the pressure off the ankle and preventing extra motion.
Assistive devices. A cane or walker can help reduce stress on the affected joint and help improve mobility and stability.
A doctor may recommend surgery for ankle arthritis if the pain causes severe impairment and is not relieved with nonsurgical treatment.
Relationship Between Veterans and Arthritis in the Ankle
Arthritis in the ankle is common among veterans in part due to the rigorous training and physical demands of active duty, including frequently carrying heavy gear for long periods of time.  Doing so can put pressure on a veteran's ankle joints and eventually cause arthritis.  Veterans may have also been involved in accidents during service, which resulted in traumatic injuries.  Such injuries could later lead to the condition.
Service Connection for Arthritis in the Ankle
To establish service connection for arthritis in the ankle on a direct basis, veterans must establish the following: (1) a current diagnosis; (2) an in-service event, injury, or illness; and (3) a medical nexus linking the condition to the in-service event, injury, or illness.  Veterans will likely have to attend a Compensation & Pension (C&P) examination to obtain a medical opinion.  If the examiner concludes that their disability is "at least as likely as not" due to their time in service, then service connection should be awarded.
How Does VA Rate Arthritis in the Ankle?
Once service connection is granted, VA will assign a disability rating depending on the severity of the condition.  This condition can be rated in a number of ways, based on the type of arthritis.  For osteoarthritis in the ankle, the rating criteria under 38 CFR § 4.71a, Diagnostic Code 5003 are as follows:
20% – with X-ray evidence of involvement of two or more major joints or two or more minor joint groups, with occasional incapacitating exacerbations
10% – with X-ray evidence of involvement of two or more major joints or two or more minor joint groups
Importantly, these 20 and 10 percent ratings based on X-ray findings,  and will not be utilized when rating ankle arthritis based on limitation of motion (see below).
VA rates rheumatoid arthritis in the ankle under 38 CFR § 4.71(a), Diagnostic Code 5002.  To be rated under this code, there are three specifications:  (1) the arthritis must be active; (2) it must be affecting at least two joints; and (3) the veteran must submit a definitive diagnosis.  The ratings range from 0 to 100 percent disabling and depend mostly on the number of incapacitating episodes a veteran experiences due to their rheumatoid arthritis.  The rating criteria are as follows:
100% – with constitutional manifestations associated with active joint involvement, totally incapacitating
60% – with weight loss and anemia productive of severe impairment of health or severely incapacitating exacerbations occurring four or more times per year, or a lesser number of prolonged periods
40% – symptom combinations productive of definite impairment of health objectively supported by examination findings or incapacitating exacerbations occurring three or more times per year
20% – one or two exacerbations a year in a well-established diagnosis
In some cases, VA may assign a rating for arthritis in the ankle under Diagnostic Code 5271.  Under this code, arthritis in the ankle is rated according to limited motion of the ankle.  The rating criteria are as follows:
20% – marked limitation of motion
10% – moderate limitation of motion
This rating criterion is most commonly used for veterans with osteoarthritis in the ankle when it results in a higher disability evaluation.
Was Your VA Disability Claim Denied?
If your claim for VA disability compensation has been denied, the experienced and accredited advocates at Chisholm Chisholm & Kilpatrick LTD may be able to help. Contact us at 800-544-9144 for a free consultation.