Veterans Law
VA Disability Ratings for Allergic Rhinitis
About Allergic Rhinitis
Generally, allergic rhinitis is an allergic response to specific allergens (i.e., a substance that causes an allergic reaction).  Specifically, symptoms tend to occur when you breathe in something you are allergic to, such as dust, animal dander, or pollen.
According to the American Academy of Allergy, Asthma, & Immunology, nearly 8 percent of adults in the United States experience rhinitis of some kind.  Furthermore, between 10 and 30 percent of the worldwide population may also have rhinitis.
Common symptoms of rhinitis include:
Sneezing
Runny/stuffy nose
Coughing
Sore/scratchy throat
Itchy/watery eyes
Frequent headaches
Eczema-type symptoms (e.g., dry, itchy skin)
Hives
Excessive fatigue
Onset of symptomatology usually occurs immediately after coming into contact with an allergen.  However, some symptoms, such as recurrent headaches and fatigue, may only happen after long-term exposure to allergens.
Types of Rhinitis
Importantly, there are two types of allergic rhinitis: seasonal and perennial.  Seasonal allergies usually occur during the spring and fall seasons and are typically in response to outdoor allergens (e.g., pollen).  On the other hand, perennial allergies can occur year-round, or at any time during the year in response to indoor allergens (e.g., dust mites, pet dander).
Diagnosis and Treatment
Healthcare providers will usually perform a physical examination and ask about your symptomatology to determine whether you have allergic rhinitis and if so, which type.  Allergy testing, such as skin testing, may reveal the substances that trigger your symptoms.  A complete blood count (CBC) test, called the eosinophil count, may also help diagnose allergies.
The best treatment for rhinitis is to avoid the pollens that cause your symptoms.  However, you may also be prescribed medicine depending on your symptoms and their severity.  Medications for allergic rhinitis include antihistamines, corticosteroids, decongestants, sublingual immunotherapy treatment, and allergy shots.
Service Connection for Allergic Rhinitis
To receive service-connected compensation for allergic rhinitis, veterans must prove that their condition was caused or aggravated by their time in service.  Typically, veterans will have to provide evidence of the following three elements of service connection:
A current diagnosis;
An in-service event, injury, or illness; and
A medical nexus linking your diagnosed allergic rhinitis.
Veterans who were exposed to environmental hazards, such as open air burn pits may be at higher risk for developing allergic rhinitis.
Military Burn Pit Exposure and Allergic Rhinitis
Many veterans who were exposed to the fumes produced by open air burn pits have developed rhinitis as a result of their service.  Burn pits are large areas of land in which the military and its contractors incinerated all waste generated by military bases.  The United States Military used burn pits as part of its waste disposal protocol in places such as Iraq and Afghanistan in the post-9/11 era.  The practice was effective in reducing large quantities of waste, but the pits emitted plumes of toxic smoke.
Many different materials were burned in these pits, including petroleum, plastic, ammunition, and human waste.  The process of burning these materials in an open-air pit produced more toxins than if they were burned in a controlled environment, such as an incinerator.  Additionally, in many of the locations where military burn pits were used, the air quality was already poor.
The high level of allergens and pollutants in the air likely served to exacerbate the respiratory problems caused by burn pit exposure.  The desert winds in places like the Middle East, where these pits were located, often carried toxic air for miles beyond the locations surrounding the burn pits.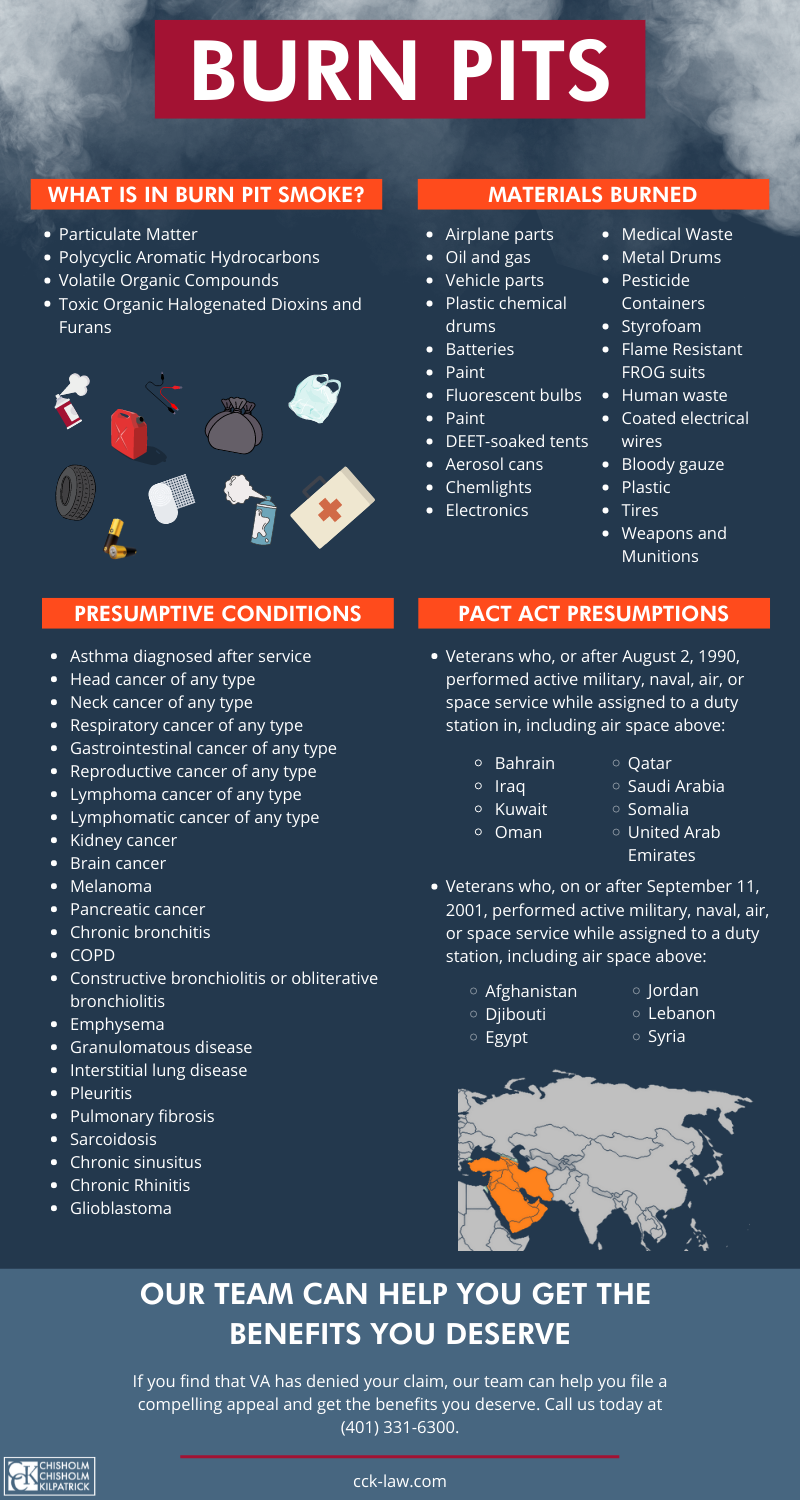 New Particulate Matter Presumption
VA recently announced that as of August 2, 2021, it will begin processing disability claims for asthma, rhinitis, and sinusitis on a presumptive basis based on presumed particulate matter exposures.  Veterans will only be eligible for this presumption if they meet certain criteria, including service in Southwest Asia and other specified areas and manifestation of asthma, rhinitis, or sinusitis within 10 years of a qualifying period of military service.  Many veterans exposed to burn pits during their service and developed one of these three conditions may be able to seek service connection under this new presumption.
This change in VA's adjudication policy impacts veterans who served in Afghanistan, Uzbekistan, Syria, or Djibouti between September 19, 2001 and the present day.  It also encompasses veterans who served between August 2, 1990 and the present in the Southwest Asia theater of operations.  The Southwest Asia theater of operations refers to the following areas:
Iraq
Kuwait
Saudi Arabia
The neutral zone between Iraq and Saudi Arabia
Bahrain
Qatar
The United Arab Emirates
Oman
Gulf of Aden
Gulf of Oman
Persian Gulf
Arabian Sea
Red Sea
The airspace above all these locations
PACT Act and Toxic Exposure Presumptions
In July 2022, the Honoring Our Promise to Address Comprehensive Toxics Act (PACT Act) of 2021 added 23 conditions to VA's presumptive list for toxic and burn pit exposure, including chronic rhinitis, which can be either allergic or non-allergic.  Now, "covered veterans" who developed chronic rhinitis at any point during or after military service can qualify for presumptive service connection.
A covered veteran is defined as the following:
A veteran who, on or after August 2, 1990, performed active military, naval, air, or space service while assigned to a duty station in, including air space above:
Bahrain
Iraq
Kuwait
Oman
Qatar
Saudi Arabia
Somalia
United Arab Emirates
A veteran who, on or after September 11, 2001, performed active military, naval, air, or space service, while assigned to a duty station, including the airspace above:
Afghanistan
Djibouti
Egypt
Jordan
Lebanon
Syria
Veterans who served in one of the above locations during a qualifying time period and who developed chronic rhinitis can qualify for presumptive service connection without needing to provide a nexus.  This makes is significantly easier to secure VA disability compensation for their condition.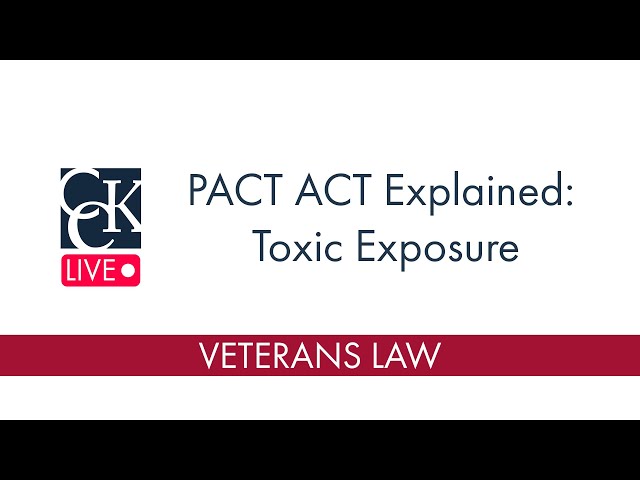 Compensation and Pension Exams for Allergic Rhinitis
Once a claim has been filed, VA may request a Compensation and Pension exam, or C&P exam.  This exam will usually be performed by a VA physician or VA contracted physician who may physically examine the veteran, as well as ask questions regarding the veteran's military service, their allergic rhinitis, or symptoms of their allergic rhinitis.
To schedule a C&P exam, VA will usually call the veteran or send them a letter.  As such, it is crucial to ensure that VA has the veteran's most up-to-date contact information.  Otherwise, the veteran might miss a C&P request.  If a veteran fails to attend an exam, or fails to reschedule one they have missed, their claim could be denied.
Prior to the exam, the examiner should review the veteran's c-file.  The c-file will usually contain any documentation that has previously been submitted to VA, including the veteran's medical and military service records.
The veteran may also use a DBQ, or Disability Benefits Questionnaire, to bolster their claim.  A Disability Benefits Questionnaire is a form created by VA which allows the veteran to address important aspects of their condition, such as symptoms, severity, possible causes, and relation to other disabilities.  The veteran may also have their private doctor fill out a DBQ for them.  This can be helpful, as the doctor who treats the veteran's allergic rhinitis can speak to specific details of the veteran's condition.
How VA Rates Allergic Rhinitis
VA rates allergic rhinitis under 38 CFR § 4.97 – Schedule of Ratings, Respiratory System, Diagnostic Code (DC) 6522.  The rating criteria includes 10 and 30 percent evaluations, based on the following symptomatology:
30% – with polyps
10% –without polyps, but with greater than 50 percent obstruction of nasal passage on both sides or complete obstruction on one side
If you believe the severity of your allergic rhinitis is not accurately reflected in the rating criteria, you may be eligible for an extraschedular rating.  An extraschedular VA disability rating may be warranted for veterans who experience unique or especially severe symptoms of a service-connected condition.
Again, to receive an extraschedular rating for rhinitis, the veteran's symptoms must not already be contemplated (i.e., taken into account) in the rating criteria set forth under DC 6522.  The criteria for an extraschedular rating fall under VA regulation 38 CFR § 3.321(b)(1).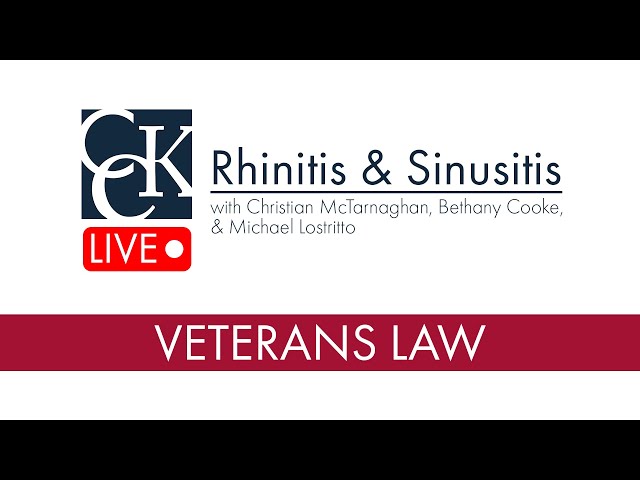 TDIU and Allergic Rhinitis
Veterans who are prevented from working because of their allergic rhinitis, or symptoms of their allergic rhinitis, may be able to receive a monthly VA disability benefit called total disability based on individual unemployability, or TDIU.  This benefit compensates veterans at the 100 percent rating level, even if their disability rating may be less than that.
There are generally two pathways to become eligible for TDIU:
38 CFR § 4.16a ("Schedular") – For this form of TDIU, the veteran must have:

One condition rated at minimum 60 percent OR two conditions that can be combined to reach 70 percent, where one condition is at minimum 40 percent
38 CFR § 4.16b ("Extraschedular") – This form of TDIU is for veterans who may not be able to achieve the ratings necessary for schedular TDIU but are still unable to obtain substantially gainful employment on account of their conditions.
In this instance, the veteran must prove that their condition uniquely hinders their ability to obtain substantially gainful employment and therefore should not be rated on the standard disability rating criteria.
Veterans with multiple conditions may have a combined rating which would make them eligible for TDIU.  As a result, veterans who receive a rating for their allergic rhinitis may be able to receive compensation at the 100 percent rating level through TIDU.  Since allergic rhinitis has a maximum rating of 30 percent, it will need to be combined with another rating of at least 40 percent in order to qualify for schedular TDIU.
Getting Assistance with Denied Allergic Rhinitis Claims
Claims for allergic rhinitis are often denied.  Our experienced team of accredited VA disability attorneys and claims agents may be able to help you appeal VA's decision.  Contact our office today for a free consultation.