Veterans Law
Trichloroethylene (TCE) Exposure and VA Disability Benefits
What is Trichloroethylene (TCE)?
Trichloroethylene (TCE) is a cleaning solvent that was used to clean and degrease machinery and other equipment in the United States Armed Forces.  This cleaning solvent, however, was toxic and caused adverse health effects for many servicemembers.
Specifically, Trichloroethylene is a colorless, non-flammable halocarbon when it is kept at room temperature.  However, it can evaporate easily into the air.  At high concentrations, TCE can have an ether-like odor, but otherwise, there is no smell to warn people that they are being exposed to a harmful toxin.
Types of Trichloroethylene (TCE)
Type 1 Trichloroethylene —This form of TCE is generally used in dry-cleaning and for other solvent purposes. This can include as an extraction solvent for greases, oils, fats, waxes, and tars.  It can also be used in the production of other chemicals and as a refrigerant.
Type 2 Trichloroethylene —Type 2 TCE is used in the vapor degreasing of metal parts.
Exposures to Trichloroethylene (TCE) and the Adverse Effects
Trichloroethylene that is spilled can become even more dangerous, as it can pollute soil and groundwater.  When TCE is spilled on the ground, it can move through the soil and into water under the ground.  There it can pollute drinking wells and move into rivers, lakes, and even the air.
The effects of Trichloroethylene can vary depending on the levels of concentration to which a person is exposed and the length and method of exposure.  Below are some ways a veteran may be exposed:
Inhalation—Inhaled Trichloroethylene can irritate the eyes, causing drowsiness and neurological damage, as well as damage the organs related to breathing, such as the lungs and diaphragm. TCE is most commonly inhaled when it evaporates into the air.
Ingestion—Trichloroethylene can be ingested if it is absorbed into a drinking water supply. TCE could also be ingested if it pollutes soil in which food is grown.  Once ingested, TCE can affect any of the organs related to digestive system.
Skin Contact—If Trichloroethylene is spilled and makes contact with the skin, it can cause a chemical burn, dryness, irritation, or rash.
Eye Contact—Eye contact with Trichloroethylene may cause burning, tearing, and visual problems.
Chronic Exposure to Trichloroethylene
Routine exposure to Trichloroethylene over a period of time has been proven to have hazardous effects on a person's health.  Chronically inhaling TCE can affect the central nervous system, which can cause central nervous system depression.  Additionally, a person who is chronically exposed to TCE's may have loss of appetite, frequent headaches, short-term memory loss, ataxia, insomnia or other sleep disturbances, and vertigo.
When exposed intermittently, the symptoms of TCE exposure may appear more like the affects of alcohol use.  Dizziness, headaches, grogginess, nausea, confusion, blurred vision, facial numbness, and weakness can occur.
Specifically, ingesting Trichloroethylene or being routinely exposed can damage the kidneys, liver, immune and endocrine systems.  Many servicemembers stationed at Camp Lejeune ingested TCE through contaminated water, as two on-base wells were shut down in 1985 due to the presence of TCE and other toxins.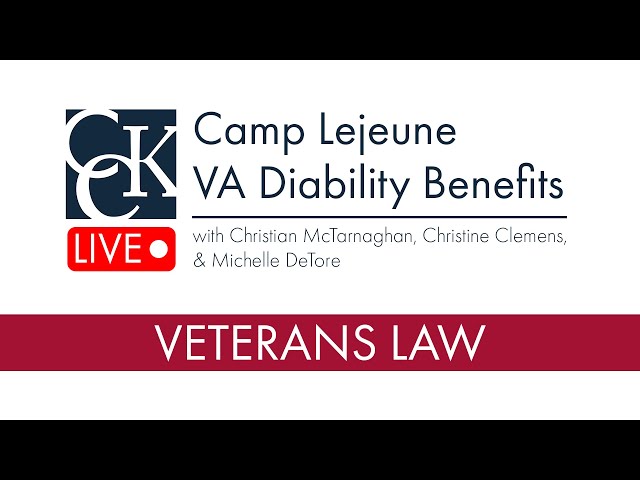 Military Positions Facing Chronic Trichloroethylene Exposure
Certain military occupations or specializations (MOS) were exposed to Trichloroethylene chronically throughout their service.  Those who service machinery or other equipment were often exposed to TCE, since TCE was used to degrease machinery.  Among those positions are:
Weapons specialists
Computer specialists
Systems technicians
Radar technicians
Avionic technicians
Corrosive control technicians
Communications equipment repairment
Jet engine mechanics
Missile techs
In some instances, TCE was found in the anticorrosive paint that was used on Navy vessels and in adhesive bonding.  Therefore, a widespread number of servicemembers across branches of service were exposed to TCE.
Studying the Effect of TCE on Humans
In the 14th Report on Carcinogens, released in November 2016, Trichloroethylene was described as "known to be a human carcinogen based on sufficient evidence."  A carcinogen is a substance that has been extensively studied and determined to be a cause of cancer.  The report notes that TCE is shown to have caused kidney cancer, liver cancer, and Non-Hodgkin lymphoma in humans.
In September 2011, the United States' Environmental Protection Agency completed a toxicological review of TCE, analyzing the effects it has on the human body.  The EPA estimates that TCE use has declined from an estimated 57 million pounds in 1988 to about 2.4 million pounds in 2010.  The use of TCE has been cut back substantially, both in the military and cleaning industry, as restrictions were created once the harmful effects of TCE were studied.
The report also notes that TCE was found in the soil or groundwater at 700 out of 1,300 Superfund hazardous waste sites determined by the EPA.  Among those sites was Camp Lejeune.
VA Disability Ratings for Cancer Caused by Trichloroethylene Exposure
Veterans who develop cancer as a result of exposure to Trichloroethylene must first establish service connection. Once service connection has been established, VA automatically assigns a 100 percent disability rating and continues while the cancer is active. Six months following the successful completion of treatment (e.g. chemotherapy) VA will schedule a compensation and pension (C&P) exam. If this exam shows the veteran's cancer is in remission, VA will rate any residual symptoms of the cancer (e.g. urinary incontinence resulting from prostate cancer).
Was Your VA Claim Denied?
If you were exposed to TCE during your service at locations such as Camp Lejeune, Chisholm Chisholm and Kilpatrick may be able to help.
Our team has helped veterans win  VA disability benefits for conditions that arose from TCE exposure and we may be able to help you get the benefits you deserve.  Contact CCK today for a free case evaluation.
About the Author