Video
Military Sexual Trauma (MST): How to Get Service Connection – Video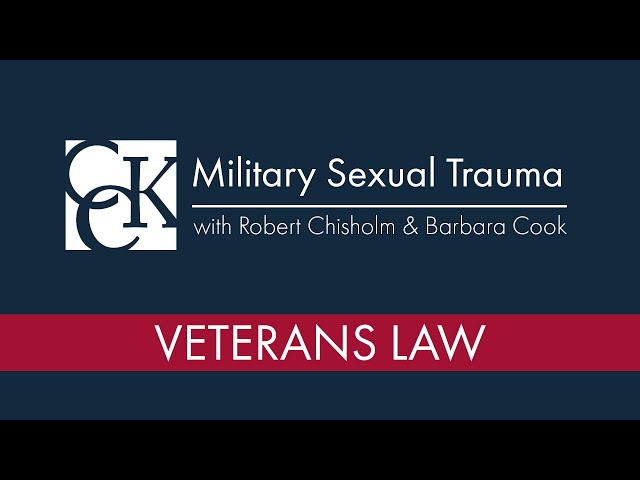 Need more info? Read our full blog post on Military Sexual Trauma.
This video covers the following questions about Military Sexual Trauma and the VA disability compensation process:
How does VA define Military Sexual Trauma?
Is MST a type of PTSD?
Are there any particular challenges for MST survivors in the claims process?
If these events are not typically reported, how does one establish that the trauma occurred?
Do men file claims for MST?
Are there confidentiality rules for MST claims?
Do you believe the VA is adjudicating all these claims properly?
What should MST survivors know about VA compensation?
If a veteran's claim for MST is denied, what should they do?
Want more videos like this? SUBSCRIBE TO OUR YOUTUBE CHANNEL
Want more information about Veterans Law or the VA Disability Compensation claims and appeals processes? CHECK OUT OUR BLOG for more explainers, tips, and VA news.