FAQs
What Is the Benefit Amount of TDIU?
As of December 2022, the benefit amount for TDIU is the same as the highest schedular benefit amount available: $3,621.95 per month, along with free healthcare and other ancillary benefits. This amount increases for veterans who have spouses or dependent children or parents.
What Is TDIU?
Total Disability Based on Individual Unemployability (TDIU) is a VA disability benefit for veterans whose service-connected disability(s) impact their ability to obtain and maintain substantially gainful employment. TDIU benefits provide veterans with the same monthly compensation amount as that of the 100% schedular rating, even if their combined rating does not equal 100%.
If you have been denied TDIU, you should consult with a veterans lawyer who has experience handling TDIU cases. A legal representative can evaluate your situation and help you put together a compelling appeal.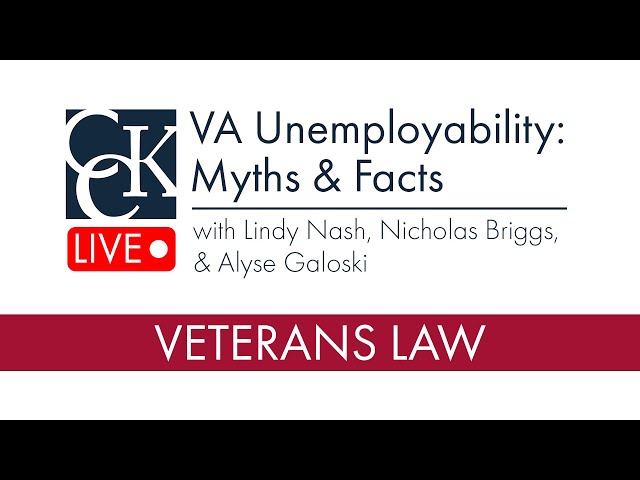 What Are the Eligibility Requirements for TDIU?
In order to be eligible for TDIU, you must have a service-connected disability(s) that renders you unable to work.  There are also rating requirements outlined in 38 CFR § 4.16(a).  You must either meet these requirements or apply for TDIU on an exstraschedular basis per 38 CFR § 4.16(b).
If you are applying for TDIU based on a single service-connected condition, it must be assigned a rating of at least 60 percent to qualify on a schedular basis.
If you have multiple service-connected conditions, their combined rating must be at least 70 percent, and at least one of your conditions must be assigned at least a 40 percent rating on its own.
What Is Extraschedular TDIU and How Can I Receive It?
If your medical condition(s) does not meet the rating thresholds listed above, do not give up hope. The U.S. Department of Veterans Affairs (VA) grants TDIU on an extraschedular basis to veterans who can demonstrate that despite not meeting the percentage threshold, their service-connected disability(s) render them unable to work.  Extraschedular TDIU is discussed in 38 CFR § 4.16(b).  The regulation states that a veteran's case should be referred to the Director of Compensation Service for extrasachedular consideration when the veteran's service-connected condition(s) render him or her unable to work but do not meet the percentage requirements for TDIU.
Extraschedular TDIU is reviewed on a case-by-case basis.  Compiling a thorough and compelling appeal with all the necessary evidence is crucial for receiving a grant of extraschedular TDIU.
Can I Work While Receiving TDIU?
For the most part, VA reserves TDIU for disabled veterans who cannot work due to their service-connect conditions— hence the word "unemployability." But in very limited situations, you may be able to work and receive TDIU benefits.
Marginal Employment
Marginal employment is work that VA does not consider substantially gainful and does not yield earnings above the poverty level. Part-time jobs, seasonal jobs, contract work, and other forms of sporadic work could be possible examples of marginal employment.
Protected Work Environment
VA does not provide a definition of "protected work environment."  However, it does provide a family business or sheltered workshop as examples of a protected work environment.  A key factor in determining whether a job is in a protected work environment is the specific and substantial accommodations made for the veteran in order for him or her to continue working.
For a Free Disability Case Evaluation With the Chisholm Chisholm & Kilpatrick LTD Legal Team, Call 800-544-9144 Today
If your service-connected disabilities render you unemployable, but you were denied TDIU benefits, contact the veterans law team at Chisholm Chisholm & Kilpatrick LTD.  Our focus is on fighting for the compensation our clients rightfully deserve.  For your free case evaluation, call 800-544-9144 today.