Qualifying Conditions
Getting Veterans (VA) Disability for Spinal Injuries
If you suffered a spinal injury during your military service, you may be eligible for disability compensation. Unfortunately, recovering the compensation you are due is often more difficult than it should be. The veterans disability attorneys at Chisholm Chisholm & Kilpatrick LTD can help you recover veterans (VA) disability for spinal injuries. We have dedicated our careers to helping injured veterans get the disability benefits they need; let us help you too.
We handle your case from beginning to end, including at the Court of Appeals for Veterans Claims, if warranted. We analyze your medical records and military service records, gather evidence to establish a link between your service and your disability, and put the most compelling case in front of the Department of Veterans Affairs (VA).
Call us today; initial consultations are always free: 401-331-6300.
How do we establish service connection for my spinal injury?
The most important part of a VA disability claim for service connection is proving a nexus, between an event during your military service and your current disability. To do so, we must:
Provide a current diagnosis of your spinal injury.
Present evidence of a specific event from your military service that led to your injury.
Obtain a medical opinion that links the event and the injury.
The more thorough we are with all three steps, the better chance you have of the VA granting your claim, and the more you can receive in monthly compensation benefits.
Current Diagnosis
We must first submit evidence of a diagnosed spinal condition. Some examples of spinal injuries that are eligible for disability benefits include:
Lumbosacral or cervical strain
Spinal stenosis
Spondylolisthesis
Ankylosing spondylitis
Vertebral fracture or dislocation
Even if your diagnosis is not on this list, we can still fight for the benefits to which you are rightfully entitled.
Evidence of Event in Service
We must also submit evidence of a specific injury, illness, or event during your military service that caused or contributed to your current disability. We examine your military personnel and medical records closely to find any evidence of a connection to service that the VA may have overlooked. This could be an injury during combat, a training drill that involved heavy lifting, or another strenuous or hazardous activity. We may supplement this evidence with statements from you or your service buddies about an injury or event that occurred during your service. We will then submit this evidence with a supplemental legal argument to present the strongest case to the VA on your behalf.
Linking Medical Opinion
Sometimes most importantly, we may need an opinion from a medical professional that links the in-service injury, illness, or event with your current disability. Based on the details of your condition, we identify the best medical expert to provide this opinion, and we present it to the VA in a way that leaves no doubt as to the connection to service of your injury.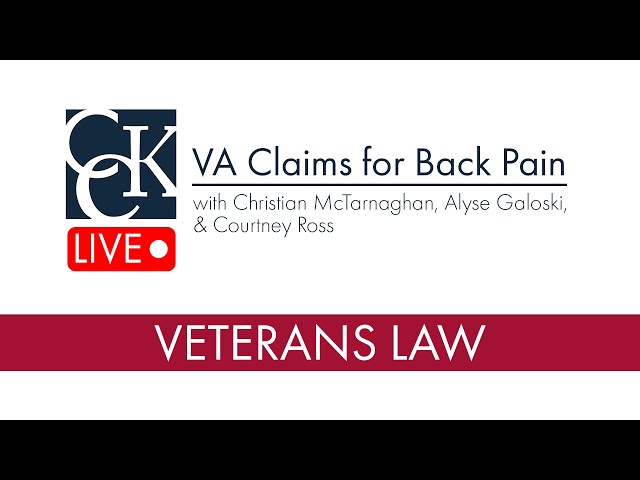 How much money can I receive in VA disability for my spinal injury?
The VA provides varying levels of compensation based on the severity of your disability and how significantly it impacts your life. When reviewing your claim, the VA rates your disability from 0 to 100 percent. The higher your rating, the higher your monthly disability payments.
VA Disability Rating Levels and Compensation Amounts for Spinal Injury
As of December 1st, 2023 the VA disability rate benefit amounts are as follows:
0 percent disability rating: $0.00 per month
10 percent disability rating: $171.23 per month
20 percent disability rating: $338.49 per month
30 percent disability rating: $524.31 per month
40 percent disability rating: $755.28 per month
50 percent disability rating: $1,075.16 per month
60 percent disability rating: $1,361.88 per month
70 percent disability rating: $1,716.28 per month
80 percent disability rating: $1,995.01 per month
90 percent disability rating: $2,241.91 per month
100 percent disability rating: $3,737.85 per month
A disability rating of 30 percent or higher qualifies you to receive additional benefits for family members, such as your spouse and children, and even parents if they live with you and depend on you financially.
How does the VA determine the rating for my spinal injury?
The VA bases disability ratings for spinal injuries on range of motion (ROM) measurements. The more restricted your ROM is, the higher rating you will receive.
For instance, if your entire spine is frozen in an unfavorable position (i.e., ankylosis), you meet the criteria for a 100 percent rating. If you have 60 to 85-degree forward flexion in your thoracolumbar spine, you meet the criteria for a 10 percent disability rating.
Do I need an attorney to receive VA benefits for a spinal injury?
The VA is large and bureaucratic, and its decision-making process frequently seems arbitrary. That is why it can be beneficial to have a legal advocate on your side who has experience going up against the VA and knows the process.
The VA disability lawyers at Chisholm Chisholm & Kilpatrick have helped many veterans just like you fight for benefits from the VA. We can put our vast resources to work for you and fight aggressively for your benefits. Call our office today for a free consultation: 401-331-6300.