Veterans Law
2023 VA Special Monthly Compensation (SMC) Rates
Based on the 2023 COLA increase of 8.7 percent, veterans will see a substantial boost in VA special monthly compensation (SMC) rates come next year.  Read on for a full breakdown of the 2023 SMC rates by each level.
What Is Special Monthly Compensation (SMC)?
The Department of Veterans Affairs (VA) awards special monthly compensation (SMC) to veterans with service-connected conditions so debilitating they warrant a rating higher than 100 percent.  The idea is that certain disabilities or combinations of disabilities are more severe than accounted for by the regular rating schedule.
There are several types of SMC, which are split into the following levels:
Levels L through O list specific conditions and combinations of conditions that qualify a veteran to receive SMC.  Level L contains the least severe of these conditions and lower SMC rates, while Level O contains more severe conditions and higher SMC rates.
Level K provides SMC to veterans who experienced a loss or loss of use of an extremity or organ.  For example, the loss of a hand, the loss of use of a foot, or the loss of use of a creative organ would all qualify a veteran for SMC(k).
Level R provides compensation to veterans who need daily aid and attendance (A&A) from another person.  It is divided into levels R-1 and R-2, with the latter requiring regular aid and attendance from a healthcare professional.
Level S provides compensation to veterans who are completely and permanently housebound, meaning they cannot leave their home or care facility and are expected remain this way for the rest of their life.
Level T provides compensation to veterans who suffer from traumatic brain injury (TBI) and require regular aid and attendance.  SMC Levels R-2 and T provide the same amount of monthly compensation.
Importantly, VA awards most SMC rates in place of standard rates except for SMC(k).  SMC(k) is offered in addition to standard disability compensation.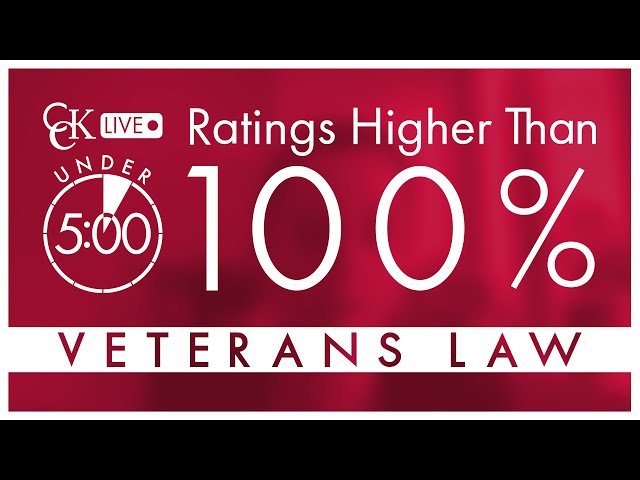 2023 COLA and Standard VA Compensation Rates
Every fiscal year, the SSA sets forth an updated COLA based on the percentage increase in the Consumer Price Index for Urban Wage Earnings and Clerical Workers (CPI-W).  In October 2022, the Social Security Administration (SSA) determined that the 2023 cost-of-living adjustment (COLA) is 8.7 percent.  This will lead to a significant boost in VA disability benefits.
Although the 2022 COLA of 5.9 percent was already substantial, the 2023 COLA is the biggest increase since 1981.  Veterans who receive disability compensation will see the 8.7 percent increase reflected in their monthly VA payments starting December 30, 2022.
VA Special Monthly Compensation (SMC) Rates for 2023
Furthermore, all levels of special monthly compensation will see an increase in 2023.
To calculate estimates for the 2023 SMC rates, the 2022 SMC rates can be used as a baseline.  Take the 2023 COLA of 8.7 percent and multiply it by your 2022 SMC compensation rate.  This result can then be added to your 2022 rate.  This adjusted figure is your 2023 VA monthly SMC payment.
For reference, the table below shows the 2023 VA special monthly compensation rates for a single veteran without any dependents:
| | |
| --- | --- |
| SMC Level | 2023 Monthly Compensation Amount |
| K | $128.62 |
| L | $4,506.84 |
| L 1/2 | $4,739.83 |
| M | $4,973.76 |
| M 1/2 | $5,315.51 |
| N | $5,658.02 |
| N 1/2 | $5,990.84 |
| O/P | $6,324.26 |
| R-1 | $9,036.89 |
| R-2/T | $10,365.53 |
| S | $4,054.12 |
*Note that SMC(k) is added to a veteran's standard disability pay.
Additional Compensation for Dependents
Veterans may qualify for compensation in addition to their SMC rates if they have eligible dependents.  Eligible dependents include:
A spouse
Dependent parents
Children under the age of 18
Children between the age of 18 and 23 who are in school
A child who was permanently disabled before the age of 18
For a full breakdown of dependent payment rates for 2023, visit CCK's 2023 disability pay blog.
Was Your SMC Claim Denied?
If VA denied your claim for special monthly compensation, you have the option to file an appeal.  Chisholm Chisholm & Kilpatrick LTD may be able to help you secure the benefits you deserve.  CCK has decades of demonstrated success in representing veterans before VA, the Board of Veterans' Appeals, and the Court of Appeals for Veterans Claims (CAVC).
Call CCK today at 800-544-9144 or contact us online to schedule a free consultation.
About the Author