Veterans Law
Important Veterans Benefits You May Not Know
VA offers a variety of benefits and assistance programs to veterans of the U.S. military.  Some benefits, such as disability compensation or TDIU, are well-known and commonly utilized by veterans and their families.
However, there are several lesser-known VA benefits veterans should be aware of that may provide additional support.
Veterans Death Benefits
When a veteran dies, families have a few unique benefits available to them.  Surviving spouses and dependents may qualify for allowances to help pay for a veteran's burial and funeral costs.
In addition, a U.S. flag may be requested to drape over the casket, as well as a Presidential Memorial Certificate to honor the veteran's service.
To honor a veteran, service member, or eligible family member, the following may also be available:
Grave
Headstone
Niche marker
Government medallion
There are different criteria for eligibility listed on VA's website, depending on when and for how long the veteran served.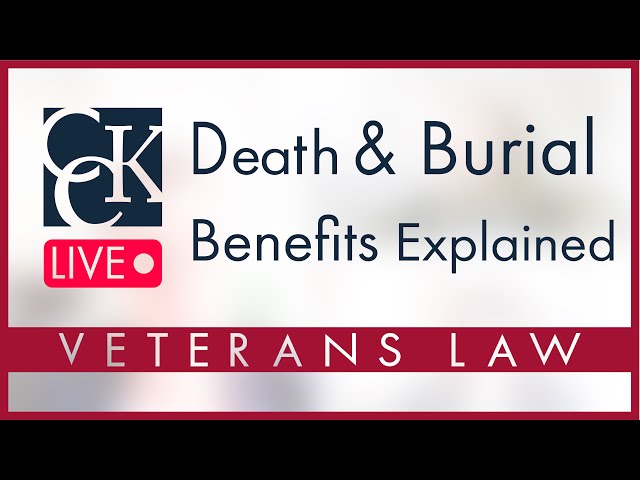 Non-College Degree Programs/Certificates Veterans Benefits
In addition to receiving credits to use towards a college degree, the GI Bill is available for training certification courses or other vocational training programs such as:
HVAC repair
Truck driving
Emergency medical training
Barber/beautician school
This benefit may be helpful to veterans who wish to change careers or pursue a career path that does not require a college degree.
Other non-college degree programs are available through the VET TEC program.  VET TEC, or Veteran Employment Through Technology Education Courses, offers "accelerated training in coding bootcamps" or similar information science and software training to help veterans seeking to fast track a career in tech.
There are also several free IT certifications available to veterans.
Special Restorative and Vocational Training Benefits
VA may approve Special Restorative Training to help the dependent of a Chapter 35 benefit recipient overcome or lessen the effects of a physical or mental disability so they can work toward their education or training goals.
Eligibility for special restorative training must be determined by a counseling psychologist, who, after consulting with the Vocational Rehabilitation Panel, may prescribe special restorative training courses such as:
Speech and voice correction or retention
Language retraining
Speech (lip) reading
Auditory training
Alternatively, VA may approve Special Vocational Training to help dependents of Chapter 35 benefit recipients overcome a physical or mental disability.  This benefit may be approved for an eligible person who is not in need of Special Restorative Training, but who requires such a program because of a mental or physical handicap.
Educational Scholarship Benefits for Dependents of Disabled Veterans
The Folds of Honor foundation offers two educational scholarship programs for the dependents of disabled veterans.  The Children's Fund Scholarship serves K-12 students while the Higher Education Scholarship serves those seeking a first bachelor's degree or a certification at a post-secondary institution.
Both scholarships are based on "unmet need" as determined by documentation submitted by each applicant and can be valued at up to $5,000 per dependent per school year.  The funds can be used to cover tuition, fees, books, room and board, uniforms, and more.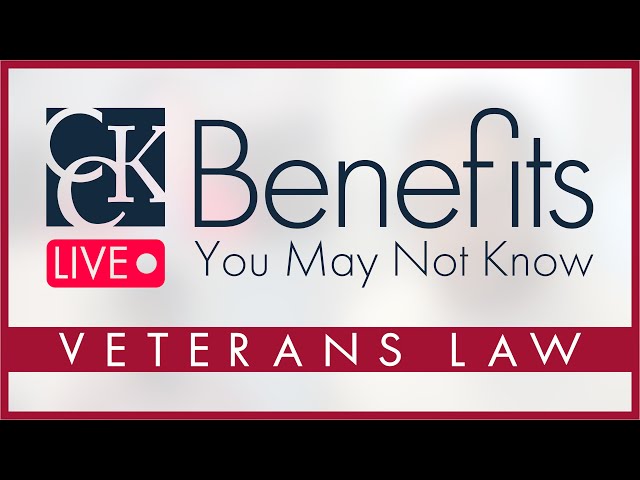 Veterans Student Loan Forgiveness Benefits
The Disabled Veteran Student Loan Forgiveness Program discharges the Federal Student Loan Debt of qualified veterans.
To be eligible, veterans must have a 100 percent Permanent & Total VA Rating, a 100 percent rating through TDIU, or a 100 percent schedular rating.
VA Pension
VA Pension benefits are a monetary benefit for veterans over the age of 65.  These pensions are not specifically awarded to cover the cost of an assisted living facility, but the funds may be used however the veteran sees fit.  If the veteran isn't yet in an assisted living facility, the funds can be used for services like home care aids or adult daycare facilities.
The basic pension is awarded to healthy veterans over the age of 65 who financially qualify as low-income or meet other special requirements.
VA Aid and Attendance Benefits
VA's Aid and Attendance program is a VA Pension Benefit that helps cover the costs of daily living for housebound veterans and/or those in nursing homes.  Aid and Attendance benefits are a form of Special Monthly Compensation added to the amount of a monthly VA Pension for qualified veterans and survivors.
Aid and Attendance benefits are not automatic, meaning veterans must formally apply.  To do so, veterans can contact either the nearest VA Pension Management Center or their VA Regional Benefit Center for assistance and instructions on where to mail, fax, or electronically submit the application.
Veterans can also apply in person for the Aid and Attendance program.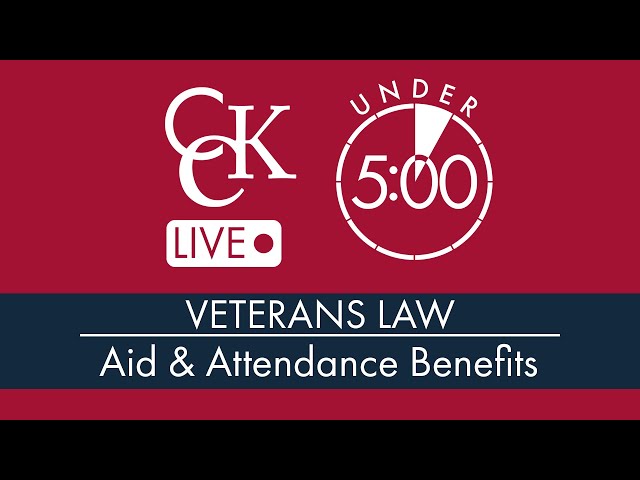 Tax Preparation Services Veterans Benefits
Veterans and their families have access to free tax preparation services through the Volunteer Income Tax Assistance offices on military bases.  IRS-certified volunteers provide free basic income tax return preparation with electronic filing to qualified individuals.
These individuals have expertise working with the complicated nature of military-related tax issues.
Additionally, Intuit Turbo Tax offers its online IRS Free File Program if to disabled veterans with an Adjusted Gross Income (AGI) of $36,000 or less OR who qualify for the Earned Income Tax Credit (EIC).
Life Insurance Benefits for Disabled Veterans
VA offers a variety of life insurance options to veterans and their families through the Servicemembers' and Veterans' Group Life Insurance program.  This program also offers competitive premium rates.
Types of insurance available through VA include:
Other Miscellaneous Veterans Benefits
There are several other benefits veterans should be aware of that may not necessarily fit into a particular category.  Here are some additional benefits that are worth a mention:
Commissary Privileges. Commissaries, Exchanges, and MWR facilities are now available in-person and online for any service-connected veterans with rating between 0 and 100 percent, effective January 1, 2020.
Disabled Veteran Preference for Federal Jobs. Veterans may be eligible to receive a 0, 5, or 10-point Federal hiring preference in competitive appointments.  Veterans may be considered for special noncompetitive appointments for which only they are eligible by law.
Benefits by State. In addition to the benefits already discussed, many states offer certain benefits to veterans.  These benefits generally differ from state to state, so veterans should look up what their particular state offers.