Long-Term Disability Lawyer Serving Weston, MA
If you have a medical condition that negatively impacts your ability to work, you may be able to file for long-term disability (LTD) benefits.  Long-term disability insurance will cover a portion of your income so that you do not have to worry about your finances while disabled.  However, the process of filing for long-term disability benefits can be challenging and may not always go smoothly.  Fortunately, the long-term disability process is not one you need to handle on your own, and the CCK legal team serving Weston, MA is ready to assist you.
If you are disabled and need to file for long-term disability insurance, the experienced attorneys at Chisholm Chisholm & Kilpatrick can help.  You can contact a member of our team serving Weston MA at 800-544-9144 for a free consultation today.
Ways an Attorney Can Assist You with Your Long-Term Disability Claim
Claimants have the option to handle a long-term disability claim or appeal on their own, but a claim can greatly benefit from the involvement of an attorney.  The long-term disability team at Chisholm Chisholm & Kilpatrick have the expertise to build the strongest case for you and will guide you through every step of the process.
We at CCK know that insurance companies, while they should be acting in your best interest, often prioritize their own business interests first.  Our attorneys are familiar with how insurance companies operate.  We can handle communication between you and your insurance company to ensure that your case is being treated fairly.
We will review your policy thoroughly to make sure that you are meeting all of your insurance company's requirements.  In order for your claim to be approved, you will need to meet your company's definition of disability.  This definition will state the terms you must satisfy for your health condition to qualify as a disabling condition.  If you are able to satisfy this definition with sufficient evidence, you will get benefits.  CCK can help you build the strongest possible case for your disability, ensuring that you meet your definition of disability.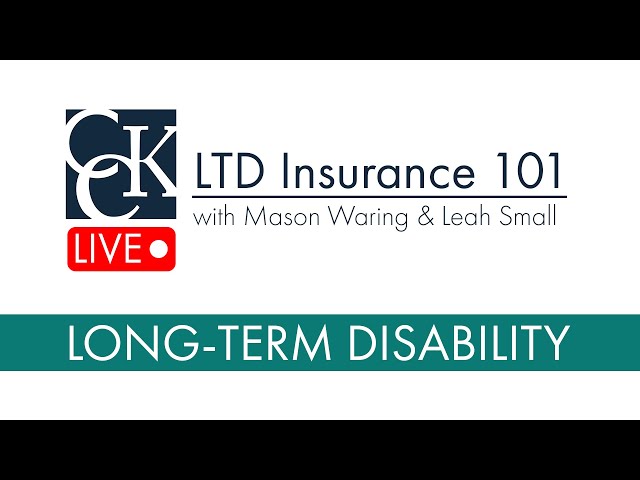 CCK Attorneys Gather the Evidence You Need to Prove Your Claim for Long-Term Disability Benefits
Oftentimes, medical records alone are not strong enough to get an approval for long-term disability benefits.  CCK attorneys serving Weston, MA will suggest  additional evidence you can submit to strengthen your claim.  Whether you are filing an initial claim or appealing a wrongful denial of benefits, our legal team can help you gather the best possible evidence.
Additional forms of evidence can include:
Reports by your treating physician: Your medical records, while vital to your claim, may not fully represent the scope of your health condition. A written report by your physician highlighting their observations about your condition may help to pinpoint certain symptoms that render you disabled.  The report may be able to highlight the specific ways you are disabled, such as physically or cognitively.
Statements from personal references: Friends, family, and coworkers have likely witnessed how your condition impacts you in your personal and professional life.  Statements from acquaintances such these can be a strong supplement to your claim.  Friends and family can speak on how your disability affects your everyday life while coworkers can attest to how your condition affects you in your occupation.
Outside expert opinions: Additional opinions and evaluations from medical experts and vocational specialists can be a great way to bolster your claim.  CCK works with several professionals and outside experts who can perform additional examinations to provide further evidence of your disability.  These examinations can include capacity, neuropsychological, and vocational evaluations.
CCK Will Take the Stress of Dealing with the Insurance Company Off your Shoulders
Chisholm Chisholm & Kilpatrick is equipped to handle your long-term disability case no matter where you are in the process.  We want you to focus on taking care of your medical condition while we take care of legal matters.  Our attorneys have in-depth knowledge of long-term disability laws, such as the Employee Retirement Income Security Act of 1974, or ERISA, which often works in the favor of insurance companies and not claimants.  Under ERISA, the administrative appeal is often the last opportunity to get evidence onto the record, which means you want to get your strongest evidence on file before your claim can be taken to court.
The long-term disability lawyers want you to be assured that your case is in the best hands possible so that you can concentrate on your health.  Once you are approved, we can continue to represent you when your insurance company asks for updated documentation.  We will ensure that you supply the best evidence to your insurance company so they cannot surprise you with a termination of benefits.  We know that dealing with a difficult health condition can be an upsetting experience.  We want to ease your burden as much as possible when it comes to filing for long-term disability coverage.
Contact Us Today for a Free Consultation
If you are unable to work due to a disabling medical condition, our long-term disability lawyers serving Weston, MA may be able to assist you with your LTD claim.  No matter where you find yourself in the long-term disability process, Chisholm Chisholm & Kilpatrick is prepared to help.  Our experienced attorneys are prepared to prove that your case warrants long-term disability benefits.  We want you to be able to focus on your health while we take care of the stress of filing an initial claim or appealing a denial.
For a free consultation with a member of our team, you can contact us online or call us at (800) 544-9144.