Qualifying Conditions
Getting Long-Term Disability (LTD) Benefits for Irritable Bowel Syndrome (IBS)
If your IBS symptoms impair your ability to work, you can apply for long-term disability (LTD) benefits with your insurance company.  Under long-term disability insurance, a percentage of your current income will be covered through monthly payments.
Studies suggest that around 12 percent of people in the U.S. have irritable bowel syndrome (IBS), a disorder affecting the large intestine.  IBS – which causes pain, diarrhea, stomach cramping, constipation, and gas – is found primarily in individuals younger than 45 years and affects twice as many women as men.
The long-term disability attorneys at Chisholm Chisholm & Kilpatrick may be able to help you build a strong claim or appeal for LTD benefits based on your IBS.  Reach out to CCK to schedule a free consultation with a member of our legal team.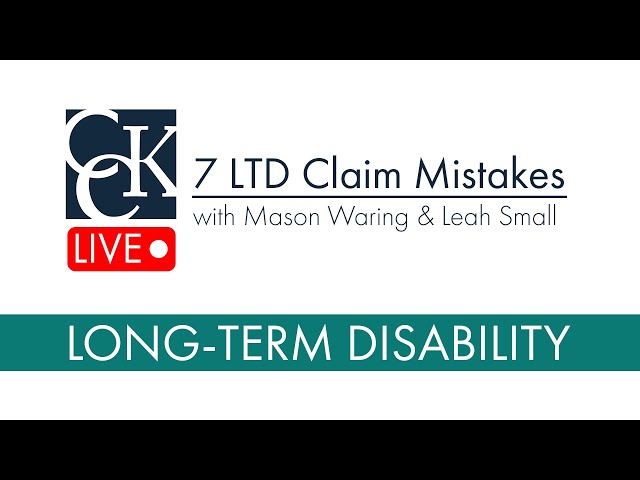 What Is Irritable Bowel Syndrome (IBS)?
Irritable bowel syndrome is categorized by patterns of changes in bowel movements or abnormal bowel movements.  Although IBS causes intense discomfort to the large intestine, it does not damage the intestine.
Identifying the correct type of IBS can help the individual better know how to treat it.  The three types of IBS are:
IBS with constipation (IBS-C) – During days with abnormal bowel movements, more than 25 percent of stools are hard or lumpy and less than 25 percent are loose or watery.
IBS with diarrhea (IBS-D) – During days with abnormal bowel movements, more than 25 percent of stools are loose or watery and less than 25 percent are hard or lumpy.
IBS with mixed bowel habits (IBS-M) – During days with abnormal bowel movements, more than 25 percent of stools are hard and lumpy and more than 25 percent are loose or watery.
Symptoms and Causes of IBS
IBS symptoms can vary day to day, depending on changes in bowel movements, and can be triggered by stress and eating certain foods.  Some common symptoms of IBS are:
Stomach cramping
Pain in the abdomen
Diarrhea
Gas
Constipation
Bloating
The exact causes of IBS are not known, but certain factors can increase an individual's chances of having the condition.  These include having a family member with IBS, a history of stress or traumatic experiences, or a severe infection in the digestive tract.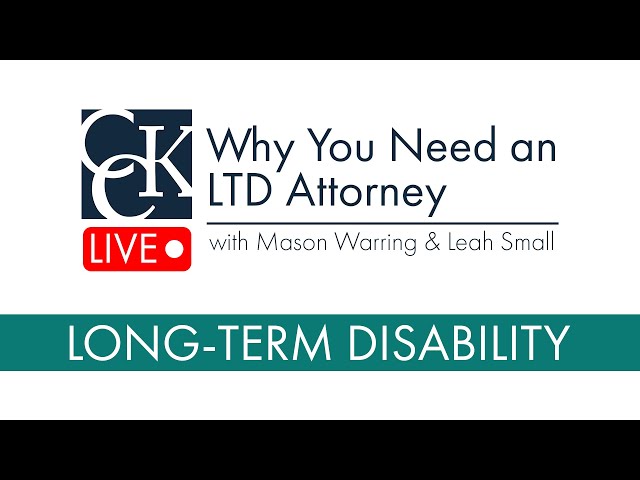 Diagnosing and Treating IBS
To determine if you have IBS, doctors will usually first rule out other possible diseases by running tests, including stool sampling, blood tests, and x-rays.  They will also review your symptoms, your medical and family history, and perform a physical exam.
Typically, you will be diagnosed with IBS if you have abdominal pain and at least two of the following symptoms:
Pain related to bowel movements (e.g., pain that gets better or worse following a bowel movement)
Changes in the frequency of bowel movements
Changes in the appearance of the stool
Doctors may suggest lifestyle and diet changes to treat your IBS.  Other recommendations for treatments can include medicines, probiotics, and mental health therapies.
Filing a Long-Term Disability (LTD) Claim for IBS
Those with IBS are familiar with how debilitating it can be and how much it can affect daily life.  If your IBS is severe enough to where you are unable to work, you can file a long-term disability claim to cover your income.  Each insurance policy is different, so it is important to evaluate your policy closely to understand your specific requirements, such as your policy's definition of disability.
To qualify for long-term disability benefits for irritable bowel syndrome, you need an IBS diagnosis from a medical professional and proof that your IBS symptoms prevent you from working.
To demonstrate that IBS keeps you from fulfilling work duties, you can submit detailed symptom logs or written statements describing each symptom, how it affects your day, and exactly how it inhibits you from working.  Statements from your family, friends, and coworkers can also help boost your claim.
Irritable bowel syndrome may also cause secondary symptoms such as persistent fatigue, headaches, or emotional symptoms (e.g., depression and anxiety) that prevent you from performing work duties.  If this is the case, it is important that your doctor make it evident that these symptoms are the result of your IBS.  Then, the secondary IBS symptoms can be included on your LTD claim.

Appealing a Denial on a Long-Term Disability Claim for IBS
If your insurance company denied your initial claim for long-term disability benefits based on your irritable bowel syndrome, you can file an appeal.  If you decide to file an appeal, it is critical to get assistance from an attorney specializing in the long-term disability claims and appeals process.  Having a qualified, experienced attorney help you gather the right evidence can make all the difference for your appeal.
Our LTD attorneys at Chisholm Chisholm & Kilpatrick specialize in ERISA law, which governs many long-term disability insurance plans.  Under the Employee Retirement Income Security Act, or ERISA, the appeal stage is the last stage in which you can submit new evidence before your claim is taken to court.  Our team of long-term disability representatives can assist you in gathering necessary evidence and handle communication with your insurance company and doctors.
Contact CCK Today for a Free Consultation
If you need assistance with your claim or appeal for long-term disability benefits, a CCK attorney specializing in LTD claims and ERISA law may be able to assist you.  Reach out today to schedule a complimentary consultation with a member of our team at 800-544-9144.