FAQs
Life Insurance Claim Denials
Many families rely on the benefits of a life insurance policy following the death of a loved one.  These benefits may be the only thing that keeps a family financially afloat during these difficult times.  Yet insurance companies often wrongly deny life insurance claims.
The attorneys at Chisholm Chisholm & Kilpatrick understand the stress that comes with dealing with the insurance company.  We have over three decades of collective experience dealing with insurance companies, and we can use our expertise to help you navigate wrongful denials of life insurance benefits.
Why Do Insurance Companies Deny Life Insurance Claims?
When you need the benefits of a life insurance policy, you do not want to worry about having to struggle to receive them.  This is a reality for many who face life insurance denials from their insurance company.  Yet why would an insurer deny your claim?  Some of the most common reasons include:
Inaccurate information in the policy application;
Policy exclusions for causes of death;
A lapse in the policy; and
Correct procedures were not followed.
Looking at each of these reasons more closely will illustrate why and how insurance companies deny life insurance claims.
Inaccurate Information in the Policy Application
Under many policies, the insurer has the right to contest coverage if the insured dies within two years of the policy date.  This period is known as the "contestability period."  In other words, if the insured dies within two years from the date they purchased the policy, then the insurer can investigate the information provided within the application.
For example, if the insurer discovers a "material inaccuracy"—generally one that would have impacted the insurer's risk or the underwriting process—the insurer may deny the claim.
Issues with policy applications that insurance companies commonly cite as reasons for denial include:
Preexisting health conditions;
Risky hobbies or activities;
Unhealthy lifestyles or habits;
Smoking;
Illegal drug use;
Having a hazardous occupation;
Income; and
Age.
If the insurance company discovers one of these elements, they can use it as a reason to deny the claim.  Not including this information—or misrepresenting this personal information—is a major issue during this contestability period, but if the insured dies after this period, this misrepresentation does not present as big an issue.
Policy Exclusions for Causes of Death
Life insurance policies cover certain causes of death but not others.  Insurance companies often cite these "policy exclusions" in their denials.  These policies use precise wording to cast a "wide net" over a multitude of situations that may arise concerning the death of the insured.  This allows the insurance company to deny insurance claims under the umbrella of a policy exclusion.  Unfortunately, while this wording favors the insurance company, it is often ambiguous and confusing for claimants.
Nevertheless, there are many common exclusions cited in various policies.  You are likely to encounter some of the following:
Suicide: In many policies, if the insured died due to suicide, the insurer would not offer any benefits. This is a common exclusion, which is meant to dissuade people from taking out life insurance policies when they are contemplating such acts.  However, suicide does not automatically void a life insurance policy.
Drug or alcohol abuse: As with suicide, insurers tend to exclude deaths they deem to be "self-inflicted," such as those relating to drug or alcohol abuse. However, this is a wide-reaching exclusion because it is possible that a death has zero correlation to drug or alcohol abuse and is still denied.  The reason?  If the person was under the influence at the time of death, it does not matter if it directly caused the death or not.
Homicide: Life insurance policies rarely cover cases of homicide. For example, a beneficiary who murders the insured to receive the money in the policy would not be covered.  Moreover, should the insured die by homicide while committing illegal acts, the insurance company would also deny such claims.
Illegal activities: This exclusion can cover anything from a car crash wherein the deceased was not wearing a seatbelt to the consumption of illicit drugs that led to an overdose death.
Dangerous hobbies: These hobbies can include bungee jumping and skydiving. Policies do not generally cover deaths that arise from such activities.  Moreover, if this information is omitted from the insurance application, it can be deemed misrepresentation.
These are some of the most common exclusions, but others exist.  Determining whether a cause of death is a policy exclusion requires careful analysis of the insurance policy and the applicable law.  Many times, multiple exclusions are present and cancel each other out.  Having an insurance attorney during this process is invaluable to navigating the complexities of such denials.
A Lapse in the Policy
A lapse in a policy occurs when the premiums are not paid.  If your loved one's employer allowed the policy to lapse, this can complicate matters.  Sometimes you may be eligible to file a claim against the employer.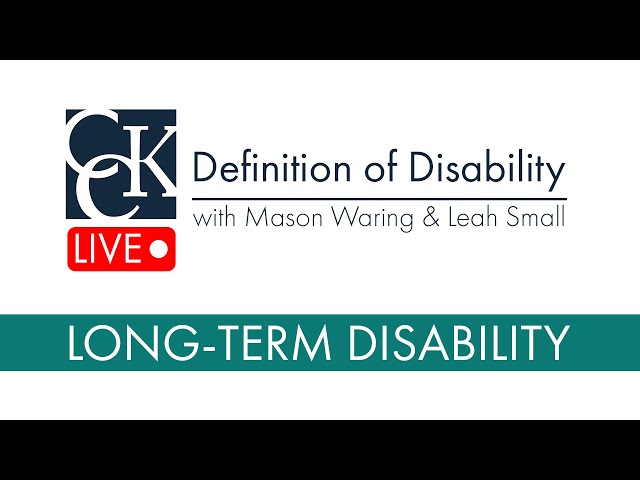 The employer acts as the intermediary between the insurance company and the insured, but sometimes the employer can misrepresent their employee.  Other times, they may not provide the insured with the proper information for them to understand their policy.  This can lead to premiums not being paid.
Sometimes benefits should have continued even though premiums were not paid.  Many policies contain a life insurance "waiver of premium benefits" that provides continued life insurance for those who cannot work due to a disability, to the maximum coverage period, at no charge so long as the insured meets the policy's definition of disability.
Correct Procedures Were Not Followed
Many life insurance policies have specific claim procedures you must follow.  If you neglect a step, the insurer may deny your claim.  However, an argument could be made that if the error in question did not prejudice the insurer, then it should not result in a denial of benefits.
Regardless, it is important to follow all the procedures of the life insurance application fully and carefully.
Moreover, it is important to update the policy throughout the life of the insured.  For example, if a major life event happens, e.g., a divorce, that would change the beneficiary, it is important to update this information.  If you do not, it could result in multiple claims on the same policy.
How Can Chisholm Chisholm & Kilpatrick Help with Life Insurance Denials?
Experiencing the death of a loved one is harrowing, and when the insurance company denies the benefits of a life insurance policy, it becomes stressful and overwhelming.  When you are deprived of these benefits, it may feel like there is no "right" way forward.
The legal team at Chisholm Chisholm & Kilpatrick has years of experience representing those who have been denied their rightfully owed life insurance benefits.  Dealing with unhelpful insurers is the last thing you need during this difficult time.  The attorneys at CCK want to assist you.
We take the burden of dealing with the insurance company away from our clients.  We review your policy, related documents, and any denial letters or correspondence from the insurance company carefully and thoroughly, as well as conduct any necessary legal research.  We use our years of experience to put a plan together to best move forward with obtaining life insurance benefits.
We write and file the appeal and, in appropriate cases, are ready to file a lawsuit to fight the insurance company in state or federal court.  Therefore, our clients can focus on their families while we take care of everything else.
Call Chisholm Chisholm & Kilpatrick Today for a Free Consultation
The attorneys at Chisholm Chisholm & Kilpatrick have years of experience helping people appeal life insurance claim denials.
If you need help with a denied life insurance policy claim, you can call us today at (800) 544-9144 for a free consultation to see how we may be able to assist you.