Veterans Law
VA Disability Lifestyle Impact Claim
The Lifestyle Impact Claim is an asset for veterans who have been significantly impacted by their service-connected disabilities.  However, many veterans are unaware of this type of claim.
What is the VA Disability Lifestyle Impact Claim?
A Lifestyle Impact Claim is a claim filed by the veteran if one of their primary service-connected conditions has significantly impacted or limited their life in a negative way.  For example, if a veteran suffers from debilitating chronic pain, for which they are service-connected, that prevents them from working and causes them severe depression from lack of mobility, they may be eligible to file a lifestyle impact claim.
Eligibility for VA Lifestyle Impact Claim
In order to be eligible, the veteran filing the claim needs to have a primary service-connected disability that is rated at least at 0 percent.  This disability must also cause chronic pain that interferes with the veteran's life somehow.
For example, the veteran may suffer from chronic pain caused by service-connected orthopedic condition, such as a knee injury.  The knee injury, and subsequent chronic pain, may prevent the veteran from walking or running.  This could lead to weight gain or depression and prevent the veteran from taking part in recreational activities they used to enjoy.
How to File a Claim for Lifestyle Impact
Technically speaking, the Lifestyle Impact claim is actually a claim for a mental health condition.  A Lifestyle Impact claim is rated under 38 CFR as Somatic Symptom Disorder, or "Chronic Pain Syndrome with Depression/Anxiety."  When a veteran files a Lifestyle Impact Claim, it is actually a claim for a secondary mental health condition.
As this claim functions like a secondary mental health claim, the veteran will still need to demonstrate the standard elements of service connection.  Specifically, the veteran will need to provide:
A medical diagnosis of Somatic Symptom Disorder from a medical professional, such as a psychologist or psychiatrist;
An in-service event or stressor that caused the veteran's chronic pain; and
A nexus linking the veteran's chronic pain to their military service.
The doctor who diagnosed the veteran's Somatic Symptom Disorder can also fill out a Disability Benefits Questionnaire (DBQ) for mental health conditions.  A DBQ is a form that uses checkboxes and standardized language to evaluate the veteran's mental health condition quickly and correctly.  The form can address the veteran's level of social and occupational impairment.
Compensation and Pension Exams (C&P) for a Lifestyle Impact Claim
Compensation and Pension (C&P) exams for a Lifestyle Impact Claim can be tricky, and it can often seem as though the veteran's words are used against them.  Because of this, it is crucial that the veteran knows how the C&P process works for this type of claim and understands what they need to indicate in order to support their claim.
Understanding the Veteran's Medical History
It is important for the veteran to know their own medical history and what is included in their medical record.  Knowing one's own medical history can help veterans explain any discrepancies in the record or any gaps in evidence.  This can prevent the veteran from being caught off guard and give them the best chance to provide any necessary explanations for what is in the record.
Being Honest
Honesty is another crucial part of any C&P exam, especially for those related to Lifestyle Impact claims.  As Lifestyle Impact claims involve chronic pain, it is imperative not to sugarcoat the veteran's symptoms.  The veteran should be sure not to downplay the pain they experience on a day-to-day basis, as this can impact their chances of becoming service connected.  Even questions such as "how are you doing today?" can be used against the veteran if they reply, "I'm doing well," in the interest of politeness.  The examiner could interpret that statement as the veteran not being consistently in chronic pain, since they have days they are doing well.
It is also important not to overplay the veteran's symptoms, as VA can consider conflicting statements to be a lie.  Maintaining honesty ensures that the veteran keeps their story straight and has the highest chance of being awarded service connection.
Understand the Rating Criteria
It is also necessary that veterans understand the rating criteria for Lifestyle Impact Claims in order to establish service connection and qualify for certain ratings.  Veterans may wish to review eCFR, Title 38, Schedule 4 so that they understand what is being evaluated during the C&P exam.
Importantly, veterans should be aware that their chronic pain, with depression, makes them eligible for the Lifestyle Impact Claim.  Knowing this, the veteran can expound upon the relationship between their chronic pain, their depression, and their military service.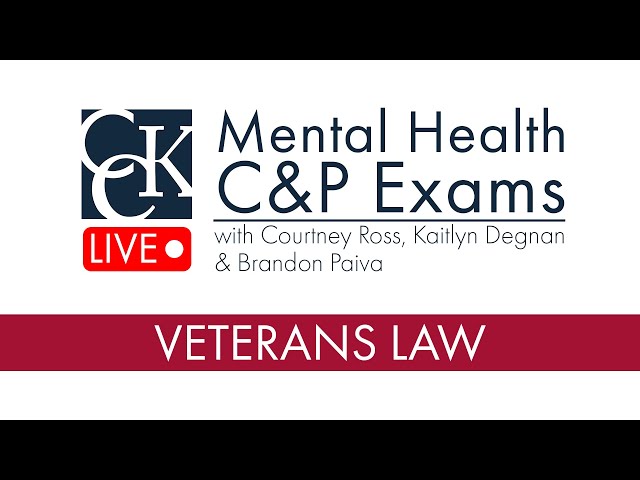 VA Disability Ratings for Lifestyle Impact Claim
As mentioned above, a Lifestyle Impact Claim is technically rated as Somatic Symptom Disorder, which was previously categorized as chronic pain syndrome with depression/anxiety.  The ratings are the same as those used for all mental health conditions, excluding eating disorders.
Below are the criteria for each rating percentage:
100%–Total occupational and social impairment, due to such symptoms as:
Gross impairment in thought processes or communication
Persistent delusions or hallucinations
Grossly inappropriate behavior;
Persistent danger of hurting self or others;
Intermittent inability to perform activities of daily living (including maintenance of minimal personal hygiene);
Disorientation to time or place;
Memory loss for names of close relatives, own occupation, or own name.
70%–Occupational and social impairment, with deficiencies in most areas, such as work, school, family relations, judgment, thinking, or mood, due to such symptoms as:
Suicidal ideation;
Obsessional rituals which interfere with routine activities;
Speech intermittently illogical, obscure, or irrelevant;
Near-continuous panic or depression affecting the ability to function independently, appropriately and effectively;
Impaired impulse control (such as unprovoked irritability with periods of violence);
Spatial disorientation; neglect of personal appearance and hygiene;
Difficulty in adapting to stressful circumstances (including work or a work-like setting);
Inability to establish and maintain effective relationships.
50%–Occupational and social impairment with reduced reliability and productivity due to such symptoms as:
Flattened affect;
Circumstantial, circumlocutory, or stereotyped speech;
Panic attacks more than once a week;
Difficulty in understanding complex commands;
Impairment of short- and long-term memory (e.g., retention of only highly learned material, forgetting to complete tasks);
Impaired judgment;
Impaired abstract thinking;
Disturbances of motivation and mood;
Difficulty in establishing and maintaining effective work and social relationships
30%–Occupational and social impairment with occasional decrease in work efficiency and intermittent periods of inability to perform occupational tasks (although generally functioning satisfactorily, with routine behavior, self-care, and conversation normal), due to such symptoms as:
Depressed mood,
Anxiety,
Suspiciousness,
Panic attacks (weekly or less often),
Chronic sleep impairment,
Mild memory loss (such as forgetting names, directions, recent events).
10%–Occupational and social impairment due to mild or transient symptoms which decrease work efficiency and ability to perform occupational tasks only during periods of significant stress, or symptoms controlled by continuous medication.
0%–A mental condition has been formally diagnosed, but symptoms are not severe enough either to interfere with occupational and social functioning OR to require continuous medication.
Need Help with a Lifestyle Impact Claim?
Lifestyle Impact Claims can be very confusing.  This is due to the rating criteria, the diagnostic code used, and the difficulty in establishing the nexus between the veteran's chronic, debilitating pain and their service.  If you need help with a Lifestyle Impact Claim, you do not have to struggle alone.  The experienced team at CCK may be able to help you secure the benefits you deserve.  Call our office today for a free case evaluation at 800-544-9144.