Veterans Law
VA Bilateral Factor and How it Impacts Your Disability Rating
What is the Bilateral Factor in the VA Claims Process?
The bilateral factor refers to when a veteran has a disability that affects both arms, both legs, or paired skeletal muscles.  In these instances, the ratings will be combined, for the left and right sides, and 10 percent will be added. The bilateral factor recognizes the limitations caused by these disabilities and how they can impact the veteran.
According to the official definition found in the Code of Federal Regulations (C.F.R.) § 4.26, the bilateral factor is: "a partial disability results from disease or injury of both arms, or of both legs, or of paired skeletal muscles, the ratings for the disabilities of the right and left sides will be combined as usual, and 10% of this value will be added before proceeding with further combinations."
For example, if a veteran has a condition limiting the use of their left leg, and then their right leg becomes disabled as well, VA acknowledges that this severely impacts the veteran's ability to function, especially on their own.  Through the bilateral factor, veterans can be compensated for the severity of the disability and the impact it has on the ability to function.
What Makes My Condition Bilateral?
Bilateral means affecting both sides. In order for your condition to be considered bilateral, you have to have two service-connected disabilities with one on each side (i.e. left wrist and right elbow); you do not need to have the same injury on each side in order to qualify, but your conditions must affect either both upper extremities or both lower extremities (not one of each).
A veteran is considered more limited in daily life due to a bilateral disability because they cannot use the partnering disabled limb, hip, hand, etc. to assist the other side's disability.
How Much Does Having Bilateral Disabilities Increase My Rating?
VA math can be confusing, and often times the language used in calculating percentages can be unclear. One thing to note is that the additional 10 percent applied with the bilateral factor is not regarded as an entirely new condition rated at 10 percent, but rather the 10 percent is added to the veteran's combined rating for their service-connected disabilities.
Here is an example:
A service-connected right shoulder at 20 percent disabling and a service-connected left elbow at 10 percent disabling combine to equal 28 percent.
The bilateral factor calls for you to take 10 percent of that 28 percent, yielding 2.8 percent, and adding that to the 28 percent you got before, which totals 30.8, or 31 percent.
Because VA ratings are in increments of 10, your combined rating would round down to 30 percent.
However, if for example, have a 0% rating for your left wrist, and a 40% rating on your right shoulder, no bilateral factor will be included in your rating because one of your disabilities is considered non-compensable and therefore ineligible for bilateral benefits.
Importantly, the bilateral factor can be combined to achieve the schedular rating requirements for TDIU, or total disability based on individual unemployability.  The schedular criteria for TDIU requires a 70 percent rating.  In some instances, this bump may mean the difference between qualifying for this benefit and not, as it could boost the veteran to the necessary 70 percent rating.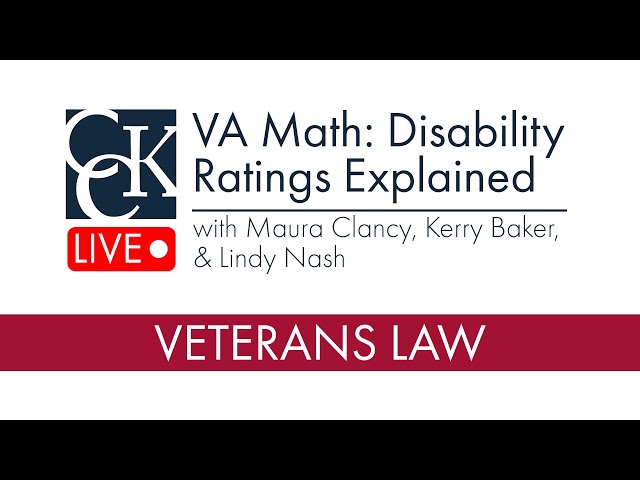 How Is My Bilateral Rating Factored Into My Other Service-Connected Disabilities?
The additional 10 percent only applies to the bilateral disabilities.  Any other service-connected disabilities will be combined with the total bilateral rating (after adding 10 percent) in the traditional combining method.  If you need assistance calculating your disability rating, try using our free VA disability calculator.
Ultimately, the bilateral factor has the potential to increase a veteran's combined rating.  Though a complicated concept, the benefits provided are intended to acknowledge how disabilities affecting both sides of the body can severely limit a veteran's ability to function.
Was Your VA Disability Claim Denied?
VA disability ratings and the math VA uses to calculate the benefits resulting from it can be confusing.  If you need help with your appeal, the team of veterans lawyers at Chisholm Chisholm & Kilpatrick LTD may be able to help.  For a free case evaluation with a member of our staff, call us at 800-544-9144.