Veterans Law
How to File VA Form 21-686c
VA Form 21-686c is a very important VA form that can help veterans secure additional VA benefits, aside from the compensation associated with their service-connected disability.  Continue reading to learn more about this form and how to file it.
What is VA Form 21-686c?
VA Form 21-686c, or Declaration of Status of Dependents, is a form that veterans can file to receive additional monthly compensation for qualifying dependents.  To be eligible for these benefits, veterans must have a combined disability rating of at least 30 percent.
VA Form 21-686c is a 12-page form which requests extensive regarding the veteran's dependents.
Who Qualifies as a Dependent for VA's Purposes?
For VA purposes, a dependent is a family member who relies on the veteran financially and meets specific criteria.  Qualifying dependents include the following:
A spouse
Unmarried children (including biological children, stepchildren, and adopted children) who are under the age of 18; between the ages of 18 and 23 and attending school full-time; or were seriously disabled prior to reaching age 18
Parents in the veteran's direct care whose net worth and income are below the federal poverty threshold
What Supporting Documents Do Veterans Need to Submit with VA Form 21-686c?
In addition to VA Form 21-686c, VA will ask the veteran to submit certain documentation to prove their relationship to the dependent(s).  .
For children, VA will typically request copies of birth certificates and social security cards.  Additionally, for children who are still enrolled in school, veterans will need to complete VA Form 21-674, Request for Approval of School attendance.  This form requires information such as the student's expected graduation date, class schedule, transcripts, and other related details.
For spouses, VA will usually request a marriage certificate to verify how long the veteran has been married.  If the veteran was married previously, VA may also request a divorce decree from their previous marriage.  If the veteran was previously widowed, they will need to submit a death certificate for their deceased spouse.
For dependent parents, veterans should fill our VA form 21P-509.  This form should also be used if you are the parent of a veteran who died on active duty or as a result of service-connected injuries or disease.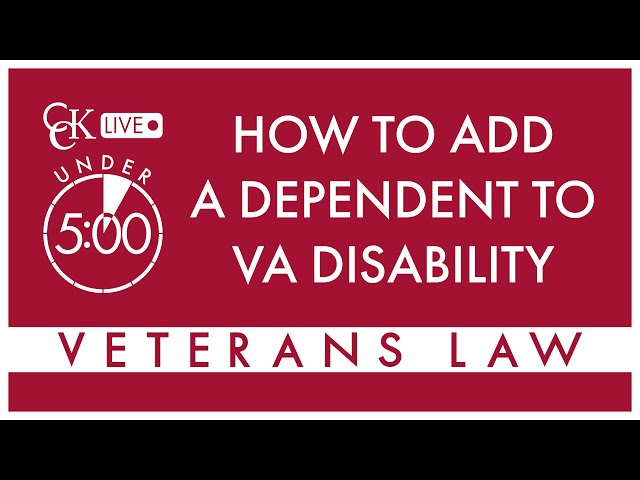 Information You Will Need to Add a Dependent
In addition to the documentation described above, veterans will also need the following information:
For adding a child
The child's legal name
Social security number
Date of birth
Place of birth
Where the child lives
Child status, meaning whether they are a biological child of the veteran, adopted, a child over 18 attending school, a child incapable of self-support, a stepchild, or the child of a previously married spouse
Importantly, the form only has space to add up to four children.  If a veteran has additional child dependents, they will need to attach an addendum to add the information for the additional children.
For adding a spouse
The spouse's legal full name
Date of birth
Social security number
Date of marriage
Type of marriage, such as civil ceremony, religious ceremony, tribal ceremony, proxy, common law, or other
If the spouse is a veteran, you will need their VA file number (if applicable) and their service number
Current mailing address of the spouse
If the veteran or the veteran's spouse was previously married, they will also need:
Name of former spouse
Date and place of marriage
Reason for termination of marriage, such as death, divorce, or annulment
Date and place of marriage termination
Removing Dependents
Once a veteran has successfully been awarded dependency benefits, they will be paid a monthly amount, in addition to their disability compensation, for the dependent.  However, if there is a change in the veteran's circumstances, such as the veteran gets divorced or their spouse passes away, the veteran needs to remove the dependent from their benefits in order to avoid creating an overpayment.
This means that VA will begin to withhold money from your monthly disability check until the overpaid amount has been recovered.  As such it is crucial to report any changes in dependents as soon as they occur.  The same form, VA Form 21-686c, that is used to add dependents can also be used to remove dependents.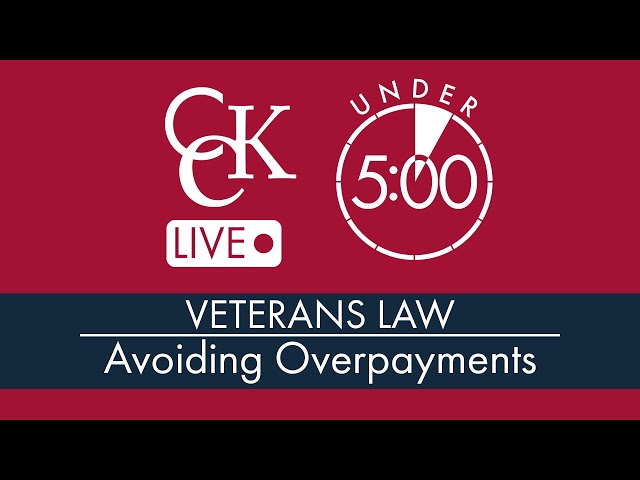 How to Submit VA Form 21-686c?
There are multiple ways veterans can submit VA Form 21-686c:
Mail – Veterans can mail their filled-out VA Form 21-686c to VA's Evidence Intake Center (PO Box 4444 in Janesville, WI 53547-4444)
Online – Veterans may also submit their form online using VA's eBenefits online portal.
In person – Alternatively, veterans may also bring in a completed VA Form 21-686c to the nearest VA Regional Office.
With a Legal Representative – A legal representative or Veterans Service Organization (VSO) can submit VA Form 21-686c on behalf of the veteran.
Tips for Filing VA Form 21-686c
File Early – Once a veteran is rated at 30 percent, they are eligible to receive dependency benefits. Filling out the form as early as possible also ensures that the veteran will receive dependency benefits as soon as they become eligible, as VA will already have it on file.
Use as Much Detail as Possible – When filing VA Form 21-686c, it is important to include as much detail as possible.  VA may not grant the veteran dependency benefits if important information is missing or sections of the form are not filled out.  To avoid any delays, it is best to fill out every section of the form as thoroughly as possible.
Gather All Documentation You May Need Prior to Submitting – Prior to submitting VA Form 21-686c, veterans should obtain all documentation which they may need to submit to VA. This includes any marriage certificates, divorce degrees, death certificates, birth certificates, or school documents.  It is important to gather these before filing so that they can be submitted with the form.  If a veteran does not have access to these documents, they may submit VA Form 21-686c without them, however it could cause delays in the process to being granted dependency benefits.  If for some reason the veteran cannot gain access to these documents, for example if the only surviving copy of a birth certificate burned in a house fire, the veteran may wish to write a statement to VA explaining why they cannot get access to the document or a copy of the document.