Veterans Law
Bell's Palsy VA Rating
What Is Bell's Palsy?
Bell's palsy, also known as idiopathic facial palsy, is the most common cause of temporary facial paralysis.  Bell's palsy occurs when there is swelling and inflammation in the cranial nerve VII (i.e., facial nerve) and often manifests as weakness on one side of the face.
Bell's palsy affects about 40,000 people in the U.S. every year.  Although it can occur in anyone of any age or gender, it primarily affects people between 15 and 48 years of age.
Symptoms of Bell's Palsy
Since the facial nerve is so essential and complex, dysfunction of the nerve can cause many issues.  Symptoms of Bell's palsy vary from person to person, and the severity ranges from mild weakness to total paralysis of the facial muscles.
Symptoms tend to appear suddenly and escalate within 48 to 72 hours.  The most common symptom is sudden facial weakness or paralysis.  Bell's palsy also generally only affects one side of the face, although in some rare cases it affects both sides.  Other symptoms include:
Drooping of the eyelid or corner of the mouth
Facial pain or abnormal sensation
Facial distortion
Drooling
Excessive tearing in one eye
Twitching
Dry eye or mouth
Impaired ability to taste
Intolerance to loud noise
Causes and Risk Factors
The exact cause of Bell's palsy is unknown, but many scientists speculate that the condition may develop due to the person having an underlying viral infection that resurfaces.  Risk factors for Bell's palsy include:
Pregnancy
Preeclampsia
Obesity
Several other conditions can also cause facial paralysis, including strokes, brain tumors, Lyme disease, and myasthenia gravis.  If a doctor cannot identify a specific cause for the sudden facial paralysis or weakness, the assumed diagnosis is usually Bell's palsy.
Recovery and Treatment
For those who just started exhibiting symptoms of Bell's palsy, oral steroids are usually effective in recovering facial nerve function.  Oral steroids should be started within 72 hours of symptom onset to increase the probability of facial nerve recovery.  Those who cannot take steroids to combat their symptoms sometimes may take antiviral agents, although the effectiveness of antiviral medication has not been clearly established.  Aspirin, acetaminophen, or ibuprofen may also relieve symptoms and pain.
Doctors also recommend treating eye dryness by keeping the eye moist and protecting it from debris.  Eye drops and eye patches can be effective treatments for this symptom.
Three out of four individuals with Bell's palsy recover from their condition without serious treatment.  Most symptoms begin to improve within two weeks of onset, and full recovery typically takes about three to six months.  In some cases, mild facial weakness may persist as a residual effect.  In more severe cases, the person may experience irreversible damage to the facial nerve or recurring facial paralysis.
Can I Get VA Disability for Bell's Palsy?
Veterans suffering from residual effects or recurring facial nerve damage due to service-related Bell's palsy may want to consider applying for Department of Veterans Affairs (VA) disability benefits.  If a veteran can prove that their Bell's palsy is in fact related to military service, they may qualify for such compensation.
To receive disability compensation, veterans must first establish service connection by offering evidence of the following three things:
A current diagnosis of Bell's palsy by a medical professional;
An in-service event, injury, or illness; and
A nexus, or link, between the in-service occurrence and the Bell's palsy diagnosis.
Veterans can file a Bell's palsy claim for disability benefits using VA Form 21-526EZ.  This can be submitted via mail, in-person at the nearest VA Regional Office, or electronically through VA's website.  Veterans can also submit documentation in support of their claim (i.e., medical records, service personnel records, or lay evidence).
Secondary Service Connection for Bell's Palsy
Alternatively, veterans can also secure VA disability benefits by establishing secondary service connection for Bell's palsy.  Secondary service connection involves proving that an already service-connected condition caused the Bell's palsy to develop.  To prove secondary service connection, veterans typically need:
A medical diagnosis of the secondary condition (i.e., Bell's palsy); and
Nexus evidence indicating the service-connected condition caused the secondary condition.
A medical opinion from a doctor or other medical evidence can be helpful in proving secondary service connection.  For example, if a veteran was service connected for hypertension and later developed Bell's palsy, a medical professional can opine that the veteran's Bell's palsy was "at least as likely as not" caused by their service-connected hypertension.  This could fulfill the nexus requirement for secondary service connection.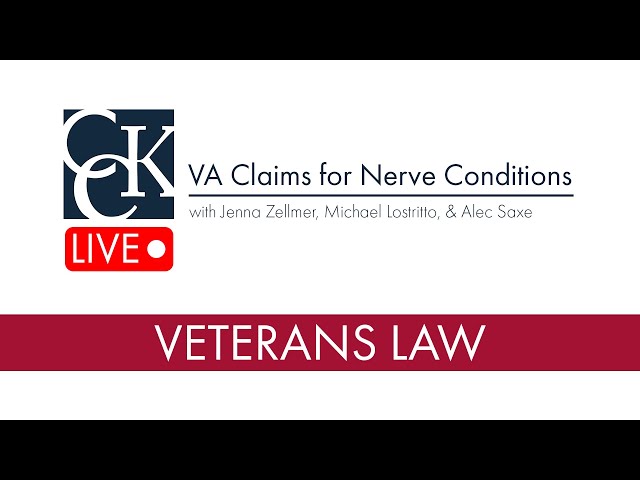 Bell's Palsy VA Ratings
Once service connection is established, VA will assign a disability rating based on the severity of the Bell's palsy and its symptoms.  VA rates Bell's palsy under 38 CFR § 4.124a – Schedule of Ratings for neurological conditions and convulsive disorders.  Bell's palsy is specifically rated under diagnostic code 8207, which encompasses paralysis of the seventh cranial nerve (i.e., facial nerve).
Bell's palsy is rated at 10, 20, or 30 percent based on the level of paralysis caused by the condition.  VA also notes that these ratings depend upon the "relative loss of innervation of facial muscles."
10 percent rating: assigned to veterans with incomplete, moderate paralysis of the facial nerve.
20 percent rating: assigned to veterans with incomplete, severe paralysis of the facial nerve.
30 percent rating: assigned to veterans with complete paralysis of the facial nerve.
Did VA Deny Your Claim for Bell's Palsy?
If VA denied your claim for Bell's palsy, Chisholm Chisholm & Kilpatrick LTD may be able to help.  Our experienced veterans' advocates know how to navigate the complicated VA appeals system and may be able to help you develop a successful appeal.  Call CCK today for free consultation with a member of our team.
About the Author