Personal Injury
After the Car Accident: What To Do
Unfortunately, being involved in a car accident, whether it be a fender bender or something more serious, is an occurrence that most people experience at least once in their lifetime.  Prior to being involved in a car accident, it is important to develop a plan so the situation is handled safely and properly. Our personal injury team has convened and compiled a collection of tips that can benefit everyone in the event they are involved in a car accident.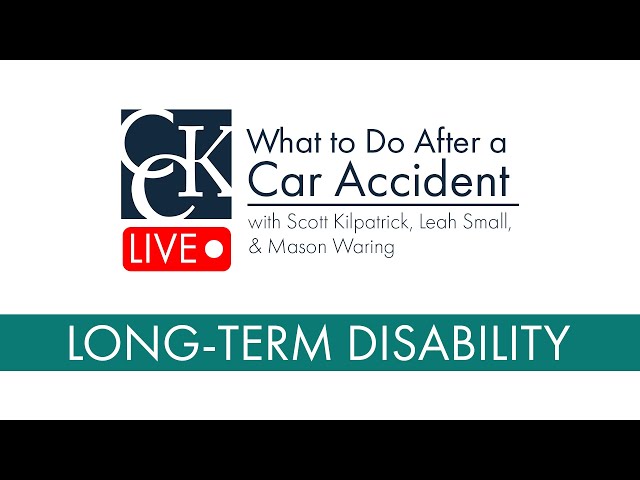 What to do at the scene of the accident
Immediately after being involved in a car accident, there are six steps you can take to keep yourself safe, protect your rights, and avoid miscommunications:
Stop the vehicle. If you are involved in a car accident, safely pull the vehicle over. If you leave the scene of an accident, you run the risk of being charged with a "hit and run."
Assess the situation. Take a breath. Check if you or anyone else involved has been injured.
Call 911 and ask for the police. If someone is injured, request an ambulance. Laws exist in some states that require drivers to call the police to a scene under certain circumstances such as the severity of the accident, how much damage has been inflicted to a vehicle, or how severe the injuries are. It is better to be safe and report the accident than risk violating a law.
Stay calm. Avoid protracted or argumentative conversation with the other driver regarding fault or how the accident happened. This is not the time to prove your case. At this time, it is best to simply exchange license and insurance information or allow the police to arrive and facilitate that process. When explaining the situation to the police, continue to stay calm and speak clearly. Do not exaggerate the details of the incident— just state the facts. The police officer at this point is conducting an investigation to assess what happened for a police report. This police report will be important to the claims process if you are injured.
Take care of your health. If you are not feeling well or believe you may have suffered an injury at the scene, allow an EMT to examine you. Often times, people are in shock or have a lot of adrenaline after an accident and therefore do not notice their injuries. An assessment by a trained professional can help you determine if a trip to the hospital is necessary. If you suspect serious injuries and your vehicle is in a safe location with no worry of fire, remain in the vehicle with your hazard lights on. Leaving the vehicle may further aggravate the injury you just incurred.
Protect your rights. If you can safely exit the vehicle start taking pictures of the scene. Photographs of the vehicles involved, especially if the vehicles have not been moved, can show a lot about how the accident happened through the proximity of one another. You should also take photos of any damage to vehicles or property from different angles, skid marks, traffic signals and stop signs in the area, other streets, etc. If your accident occurred in an area in which it is unsafe to exit the vehicle or if you are injured, do not risk your health to take this step. Remember to protect your rights by asking the police officer involved for his or her name and badge number so that you may request a copy of the police report later on.
What to do in the days following an accident
Although the accident itself may be over, the day after the event is when you truly begin assessing your situation. This can include receiving appropriate medical care, obtaining and correcting police reports, and more. See below for four things to consider in the days following a motor vehicle accident.
Get appropriate treatment. Your health is always most important. Be sure to get seen by a medical professional if you are injured. Many times, symptoms of an injury are not felt until hours after the accident or the following day.
Document your injuries. Write a journal or compile a photo album documenting the progression of your injuries, as it can further confirm a doctor's medical opinion that you are injured. Showing what you are experiencing over time can reveal the impact that these injuries are having on your daily life.
Get a copy of the police report. Requesting a copy of the police report is critical to your personal injury and property damage claim. Insurance companies will look at this report to determine fault and apportion liability for damaged property. For personal injury claims this report is equally important as insurance adjusters also look at this document first.
You should try to obtain a copy of the police report as promptly as possible—they are usually available within 72 hours of the accident. Once you have acquired the police report, read it over to ensure its accuracy. If you find the details to be inaccurate, you may contact the police department and request to get it corrected.
If you were cited for a moving violation after the accident, you may want to consider fighting it in traffic court as it can affect your claims. Insurance companies can use this moving violation to claim that you were negligent and reduce the damages to which you are entitled. Additionally, this violation could increase your insurance premiums.
If you are injured, contact an attorney as soon as possible. The days following a car accident are a critical time to preserve evidence. An experienced insurance litigator can take this time to ensure that the evidence is protected. For example, if an accident occurred near a business, surveillance videos may have caught the scene on film. These cameras usually record on a loop and can be taped over within days. Lawyers can also contact witnesses and photograph any evidence you did not. Additionally, hiring a lawyer can help you look into the additional coverages available if the other party was uninsured or underinsured, assist you in handling medical bills, and aid in winning you a larger recovery.
How to deal with the insurance company after an accident
After an accident, you should expect to hear from the insurance company within a few days. If you have not yet hired an attorney, here are some valuable pieces of advice from our team regarding how to deal with insurers:
If you are not injured…and only wish to get your vehicle repaired, this would be an appropriate time to speak with the insurance company without legal aid.
Don't feel pressured to speak with them right away. If you are not feeling well or prepared to speak with the insurance company about your injuries, tell them politely that you will be in touch with them again shortly after asking for the insurance company's name, a phone number, and email address. It is important to be prepared for this phone call, as your injuries will be discussed and the answers you provide will be documented. The questions insurance companies ask may lead the conversation in the direction of limiting the amount they pay you.
Consider hiring a lawyer. If you are in fact injured, it is time to start thinking about hiring a lawyer prior to speaking with the insurance company.
Hiring a lawyer
Most personal injury attorneys work on a contingency fee basis. This means that these attorneys offer clients a free consultation and only get paid if they win your case. If your case is successfully concluded and money is recovered, the attorney will only be paid a portion of the recovery.
How to find a lawyer. Don't be afraid to contact multiple attorneys in your pursuit of representation. Hiring a lawyer is an important professional service and it is key that they are a good fit for you with the appropriate experience necessary to handle your claim. Word of mouth is one of the best resources when seeking an attorney. Ask family, friends, and colleagues if they have used or know of a personal injury attorney. If you have previously used an attorney (e.g. a real estate lawyer), they may be able to refer you to someone they know who practices this area of law.
If you feel pressured by a lawyer to accept representation, this is a "red flag." Feeling comfortable with your attorney is important, as your case has the potential to last for an extended period of time.
Medical Bills
If you have been injured in a car accident, medical bills can easily pile up. Some states require that medical bills be paid by the other party's auto insurance or by your auto insurance, whereas others allow individuals to go through their regular health insurance. The answer to this question can best be answered by your lawyer who is familiar with state laws.
If you have suffered a fairly significant injury, give your medical bills to your lawyer. Some of these bills paid by your insurance company may have to be paid back upon receiving damages. Often times, attorneys can negotiate with the health insurance providers to help reduce these costs.