Qualifying Conditions
Getting Long-Term Disability (LTD) for Lung Disease
While lung diseases can be very debilitating, obtaining the long-term disability (LTD) benefits you need can often be more difficult than it should be.  Whether you are filing your initial claim or you received a denial from your insurer, it can be tough to fight on your own.
The long-term disability team at Chisholm Chisholm & Kilpatrick knows how to take on insurance companies and win.  We have been helping LTD claimants for over 20 years.  Let us put our experience to work for you.  Call us today at (800) 544-9144 for a free case evaluation with a member of our team.
An Overview of Lung Disease
There are several types of lung diseases that affect the functionality of a person's lungs.  The respiratory and pulmonary functions of the lungs can be altered when a person suffers from lung disease.  Bacterial or viral infections often cause these diseases.  However, certain lung diseases are caused by environmental factors, such as smoking cigarettes.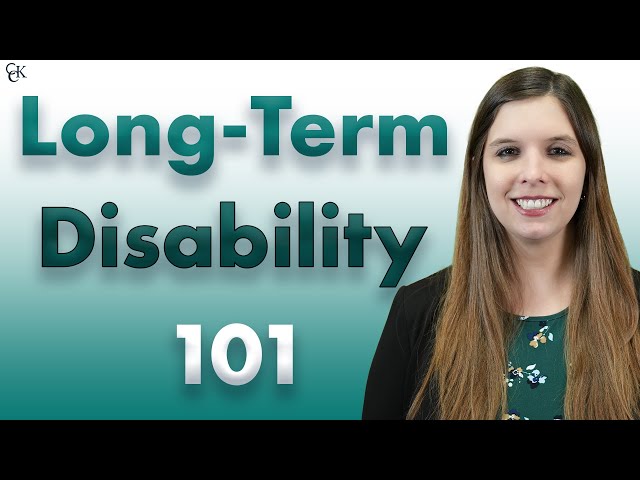 Lung diseases can affect different parts of the lungs.  For example, certain lung diseases, such as asthma, affect the airways of the lungs.  Other lung diseases may affect the alveoli (e.g., pneumonia); the interstitium (e.g., sarcoidosis); the blood vessels within the lungs (e.g., pulmonary hypertension); the pleura (e.g., mesothelioma); or the chest wall (e.g., obesity hypoventilation syndrome).
When a person suffers from a lung disease, it can be difficult to work.  Consider how arduous even a simple task can become when you are out of breath or in pain.  Moreover, the mental health of a person can decline with conditions such as anxiety or depression that may come about when you are suffering from lung disease.  In short, a lung disease of any kind can sideline a worker and necessitate the filing of long-term disability benefits.
If you suffer from a lung disease, it is best to visit your doctor.  Receiving an official diagnosis of lung disease — whichever one it may happen to be — is important when you file your LTD claim with your insurer.
Common Symptoms of Lung Disease
Your specific symptoms will vary depending on what type of lung disease you have.  However, there are some common symptoms you may notice.  These can include:
A chronic cough, i.e., longer than eight weeks;
Wheezing;
A bloody cough;
Shortness of breath;
Chest pain;
Chronic mucus production;
Fatigue;
Loss of appetite;
Chest tightness; and
Headaches.
Of course, the abovementioned symptoms will not affect everyone in the same way.  However, these symptoms are good indicators that something may be wrong and that you should visit your doctor.
Diagnosis and Treatment
As with the symptoms of lung disease, the specific diagnosis and treatment will differ based on the type of lung disease you have.  Yet there are several diagnostic tests that doctors utilize when diagnosing a lung disease.  These tests can include:
A spirometry test;
A challenge test;
Peak flow measurement;
A plethysmography;
A diffusion capacity test;
Chest X-rays;
CT scans; and
Bronchoscopies.
This list is not exhaustive.  Your doctor may only use one or two of these tests, or more depending on your specific condition.  However, these tests are important evidence for your claim or appeal.
Insurance companies prefer objective evidence.  Medical tests are excellent forms of objective evidence that show that you have the condition that impairs you.  Of course, other evidence may be necessary to prove that your condition disables you per the definition of disability within your long-term disability policy.
Filing Your Initial Long-Term Disability Claim for Lung Disease
When you suffer from a form of lung disease, it may debilitate you to the point that you can no longer work.  Even if you can work, it may not be up to the standards of your employer, which can lead to diminished work quality.  Either way, in such instances it may be necessary to file for long-term disability benefits.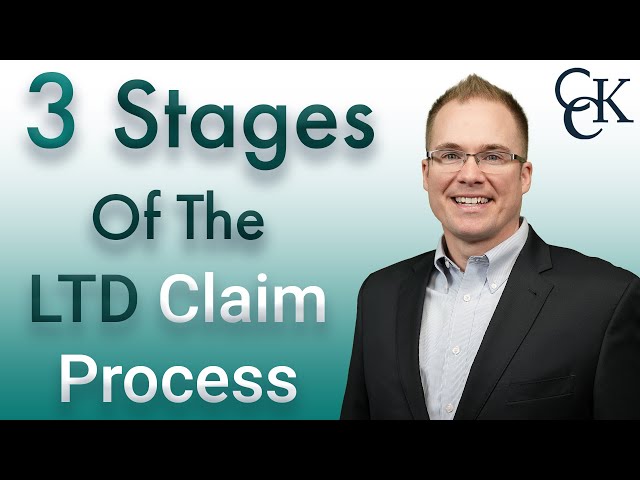 However, these benefits are not always easy to receive.  You must file a claim with your insurer; but many insurance companies prioritize their own financial needs, which can lead to numerous denials of claims.  As such, it is important to be meticulous with your initial claim.
You may receive your LTD policy either through your employer (i.e., a group policy) or directly from the insurance company (i.e., an individual policy).  Group policies must adhere to ERISA, which is a federal law.  This law has its own strict deadlines and regulations, so it is important to consult with an ERISA attorney to ensure that your claim is compliant.
Regardless of which policy you have, your policy will include a definition of disability.  This definition will either be an "own occupation" or an "any occupation" definition.  In other words, does your disability prevent you from working your specific job, or does it prevent you from working any job at all?  This is important because your claim must prove that your lung disease falls under your policy's specific definition.
You must provide your insurance company with a notice of claim, claim forms, and evidence.  However, it is always possible that your insurer will deny your initial claim.  While this may seem like an impossible obstacle to overcome, you have the right to appeal their decision.
You Have the Right to Appeal a Denial of Your LTD Claim
It can be disheartening when your initial claim receives a denial.  However, you have the right to appeal this decision.  Some policies may even allow you multiple appeals.  This stage is critical, especially under ERISA, as it is the last time (except in rare circumstances) that you may submit new or updated evidence to prove your case.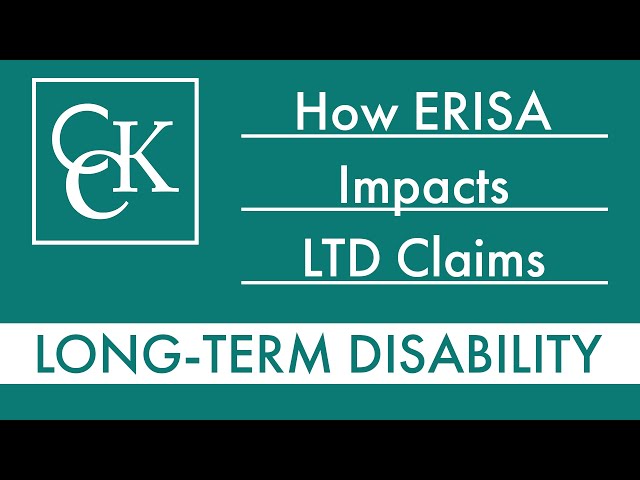 Nevertheless, if you believe that you were wrongfully denied LTD benefits for your lung disease, our experienced ERISA attorneys can help you file an appeal to get you the benefits that you deserve.
In many cases, the denial will be due to a lack of supporting evidence.  CCK can obtain the insurance company's claim file to determine what information you originally provided.  We can then gather supplemental evidence to strengthen your appeal.
Moreover, we will ensure that the symptoms of your lung disease are well documented in your appeal.  Your insurer may not grant you benefits if you do not supply adequate evidence that shows how debilitating your lung disease is.
CCK can ask your doctor for a written opinion regarding how your symptoms affect you.  Your doctor can also write about your ability to continue working.  If your doctor does not believe your symptoms are debilitating enough to qualify for long-term disability benefits, then you may want to seek a second opinion.
Additionally, your appeal may benefit from a vocational expert performing an evaluation on your condition and your ability to work.  These vocational evaluations can reinforce your claim and help you obtain an approval from the insurance company.  CCK works with several outside experts who can provide such evidence.
Call CCK Today for a Free Case Evaluation
Our long-term disability attorneys at CCK have over three decades of collective experience.  We know how insurance companies operate and what they look for in a claim and/or appeal.  We are prepared to help you wherever in the LTD process you are.  This is not something you must do alone.
Call CCK today at (800) 544-9144 for a free case evaluation with a member of our team.  We will evaluate your case and see if we can help.