Qualifying Conditions
Getting Long-Term Disability (LTD) Benefits for CRPS
CRPS, or "Complex Regional Pain Syndrome," is a condition that typically affects a person's arms or legs.  Usually, a person develops this condition after having a stroke; experiencing a heart attack; or suffering an injury.  If treatment begins early, remission is possible; however, it can be irreversible if a person does not treat their CRPS early.
This condition, though uncommon, can render a person unable to perform the duties of their job.  As such, a person with this condition may need to seek long-term disability benefits.  While it can be difficult to obtain long-term disability benefits for chronic pain conditions, it is possible.
This article will discuss CRPS, how it can disable a person from doing their job, and how they can get long-term disability benefits.
What Is CRPS?
As mentioned, CRPS is a chronic pain condition that affects a person's arms or legs.  Doctors do not entirely understand why a person develops CRPS.  However, the common theory is that it results from an injury or internal trauma to the nervous system.  For example, a heart attack could lead to this condition.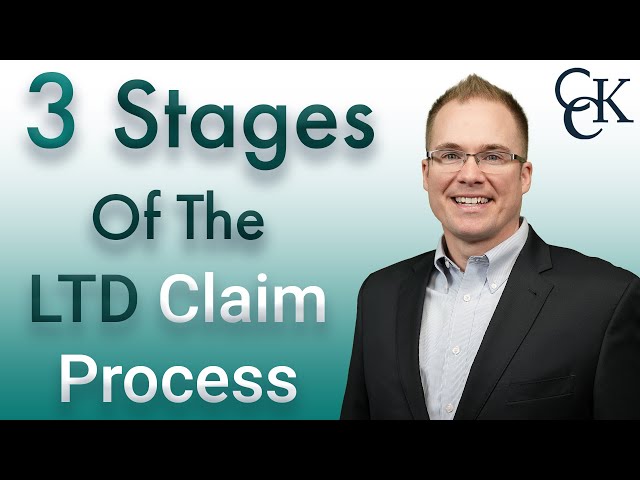 There are two types of CRPS.  Type 1 is the most common form and is known as "reflex sympathetic dystrophy."  This type is the result of an injury or an illness.  However, the nerves in the person's arm or leg remained undamaged.  Type 2 CRPS is like type 1, but it occurs as a direct result of a nerve injury.
Many people experience CRPS after suffering direct trauma to the affected limb, such as a fracture.  However, other traumas — like heart attacks, strokes, and infections — can lead to developing this condition too.
Note: Not everyone who suffers trauma to their leg or arm will develop CRPS.  Likewise, not everyone who experiences a stroke, for example, will develop this condition.  Thus, it is vital to visit your doctor when you begin experiencing symptoms of CRPS to ensure it is not something else.
Symptoms
There are many symptoms of CRPS that individuals of which individuals should remain cognizant.  These symptoms can include:
Pain in the legs, arms, hands, or feet — this is usually burning or throbbing pain;
Swelling;
Hair changes;
Nail changes;
Stiffness in joints;
Becoming sensitive to the cold;
Becoming sensitive to touch;
Skin temperature changes;
Muscle spasms;
Muscle atrophy;
Decreased mobility;
Changes in skin color; and
Changes in skin texture.
A person's symptoms can change over time.  Moreover, each person will experience different symptoms; however, pain and swelling are typical early signs of CRPS.  In some circumstances, CRPS can spread to other parts of the body.
When considering filing for long-term disability benefits with CRPS, you must compile a comprehensive catalogue of all your symptoms.  You must prove to your insurer that these symptoms prevent you from working per your insurance policy's definition of disability.
Diagnosis and Treatment
Unfortunately, there is no diagnostic test for CRPS.  Therefore, your doctor will use a combination of tests to reach a diagnosis.  Before filing an LTD claim, it is crucial that you receive an official diagnosis of CRPS and that you include any medical test results as part of your claim.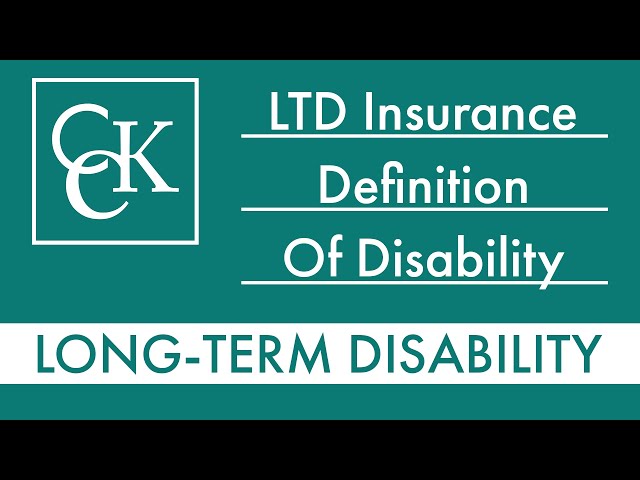 Medical tests your physician may order can include:
X-rays;
Bone scans;
Sweat production tests; and
MRIs.
Once you receive an official diagnosis, your doctor can offer you a treatment plan.  Treatment for CRPS is tailored to the specific person.  If you begin treatment early enough, you may be able to recover.  Treatment can include pain medications; antidepressants; steroid medications; nerve-blocking medications; heat therapy; blood pressure medications; physical therapy; and others.
Note: It is important to closely follow whatever treatment plan your doctor prescribes you.  Insurance companies often require you to be actively receiving treatment to receive benefits.  If you do not adhere to a treatment plan, the insurance company may claim that you are willfully avoiding treatment and terminate your LTD benefits.
Can CRPS Qualify for Long-Term Disability Benefits?
Yes, CRPS can qualify for long-term disability benefits.  However, it is difficult to acquire benefits for this condition because its symptoms are largely self-reported.  Self-reported symptoms constitute subjective evidence, and insurance companies prefer objective evidence.  Additionally, since this is a rare condition, your insurer may not be familiar with how debilitating it can be.
It is evident that CRPS can diminish your quality of life and make working nearly impossible.  Additionally, it is important to remember that it is not the condition per se that qualifies for benefits but, rather, its symptoms and how they prevent you from working under your LTD policy's definition of disability.
Objective Evidence in Disability Claims for CRPS
When a medical condition or injury prevents you from working for an extended period, then you must consider filing for disability benefits.  Long-term disability benefits can either be bought directly from an insurance company (i.e., individual policies) or obtained through your employer (i.e., group policies).  Most group policies must adhere to ERISA, but individual policies do not.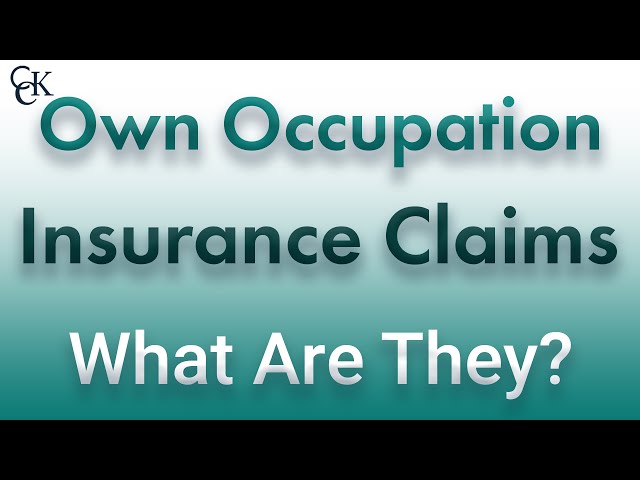 Nonetheless, to begin the LTD process, you must submit a notice of claim to your insurer.  Once they receive this notice, they will send you the claim forms.  When you submit the completed claim forms to the insurance company, you must also submit evidence.  Medical records constitute most claimants' evidence, but some claims may require supplemental evidence.
Insurance companies prefer objective evidence, but, as mentioned, there are no objective medical diagnostic tests for CRPS.  This causes difficulties for long-term disability claimants, but working with an experienced LTD attorney can help you form a strong claim for benefits.
There are a few ways you can provide your claim with objective evidence.  First, you can seek the opinion of outside experts who can provide your claim with additional medical and vocational evaluations.  For example, if your CRPS causes you emotional distress, then a neuropsychological evaluation might bolster your claim.
Additionally, it is vital to submit all medical tests that your doctor ordered to reach your diagnosis.  This includes MRIs, X-rays, and bone scans.  In short, any medical or vocational test that supports your CRPS claim for monthly benefits should be submitted to the insurance company.
Appealing a Denial from the Insurance Company of Your LTD Claim
Insurance companies deny numerous claims every year, and they are more apt to deny claims for pain conditions like CRPS.  If you receive a denial from your insurer, you have the right to appeal.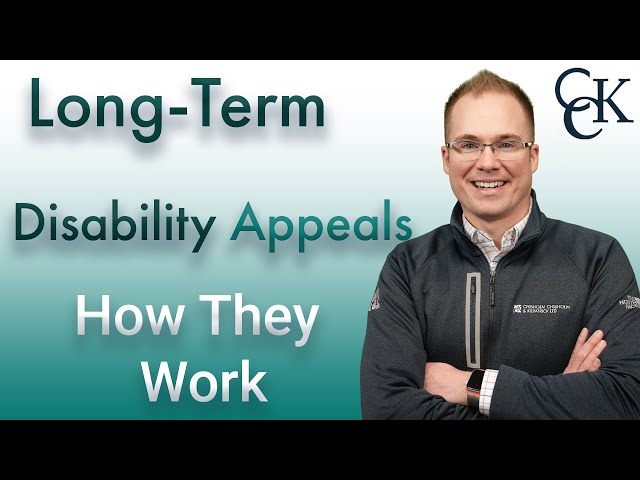 All claimants who receive a denial of their CRPS claim will receive a denial letter from their insurer in the mail.  This denial letter will list the reasons behind the adverse decision.  It is crucial to review this letter so that you may directly address these issues in your appeal.  For example, if the insurance company cites a "lack of evidence," then you know you should submit supplemental evidence as part of your appeal.
Moreover, you should also request your claim file from the insurance company.  This claim file is freely available to you under ERISA.  It contains everything the insurance company has on you and your claim, from internal memos to evidence they have received.
Call CCK Today for a Free Case Evaluation
Our team has over 30 years of combined experience dealing with insurance companies.  We know how these companies — such as Unum or The Hartford — operate and want to help.  If you are suffering from CRPS and require long-term disability benefits, this is not something you must do alone.
Call CCK today at (800) 544-9144 for a free case evaluation.  A member of our team will analyze your case and determine if we can assist you.