Qualifying Conditions
Getting Long-Term Disability (LTD) Benefits for Chemotherapy Fatigue
While the Social Security Administration (SSA) considers cancer to be a disability, this classification does not guarantee that a person will receive an approval for long-term disability (LTD) benefits.  Unfortunately, many claimants with cancer receive denials of their claims.
It can also be difficult to secure LTD benefits for the effects of cancer treatment, such as chemotherapy fatigue.  However, it is possible.  Regardless of where you are in the claims process, a long-term disability lawyer from Chisholm Chisholm & Kilpatrick may be able to help.  Call us today at (800) 544-9144 for a free consultation.
What Is Chemotherapy?
Many types of cancer require chemotherapy, which is a chemical-based drug that can have debilitating effects on the human body.  Therefore, working while taking chemotherapy can be nearly impossible.  The numerous side effects associated with this treatment can sideline a person—sometimes for long periods.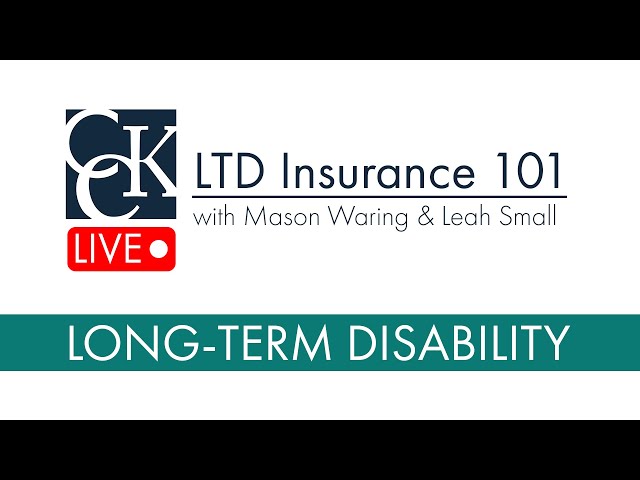 To understand chemotherapy fatigue, it is important to first understand cancer itself.  Cancer is a potentially fatal disease wherein a person's cells become abnormal and grow.  As these abnormal cells grow, they can potentially turn into tumors.  These tumors may be cancerous or benign (i.e., not cancerous).  Moreover, cancer can spread to other parts of the body.  Therefore, it is necessary to have an aggressive treatment to kill these cancerous cells.
There are different chemotherapy drugs, and doctors may use one or several together depending on the individual's case.  Nonetheless, this treatment is necessary because it can get rid of the cancer entirely by killing the cancerous cells.  It may also kill hidden cancer cells.  Some patients need further types of treatment, such as radiation, and chemotherapy can prepare them for these treatments.
Chemotherapy Fatigue and Other Side Effects a Claimant May Face
Some of the side effects associated with chemotherapy include:
Fatigue
Hair loss
Mouth sores
Diarrhea
Loss of appetite
Pain
Bleeding
Constipation
While this list is not exhaustive, it does show the severity of undergoing chemotherapy.  Doctors can treat some of these, but these symptoms can lead to more serious complications.
Prolonged side effects associated with chemotherapy include:
Lung tissue damage
Heart conditions
Infertility
Kidney issues
Neuropathy
Chemotherapy fatigue may occur if the chemotherapy damages healthy cells in addition to the cancer cells.  Fatigue can have many far-reaching effects on a person.  For example, fatigue can cause headaches; sleepiness; muscle aches; difficulty remembering things; irritability; loss of appetite; loss of cognitive abilities, such as the ability to concentrate or pay attention to important tasks; hallucinations; and more.  Consequently, chemotherapy fatigue affects a person's ability to work.
While there are no diagnostic tests for fatigue, it is possible to receive LTD benefits for this condition.  Nevertheless, proving your chemotherapy fatigue disables you can be challenging.
Chemotherapy and Your Long-Term Disability Claim
Chemotherapy can take several months—sometimes longer.  The prospect of dealing with chemotherapy fatigue for an extended period is likely.  If your fatigue symptoms are interfering with your ability to work, you should consider filing for long-term disability benefits.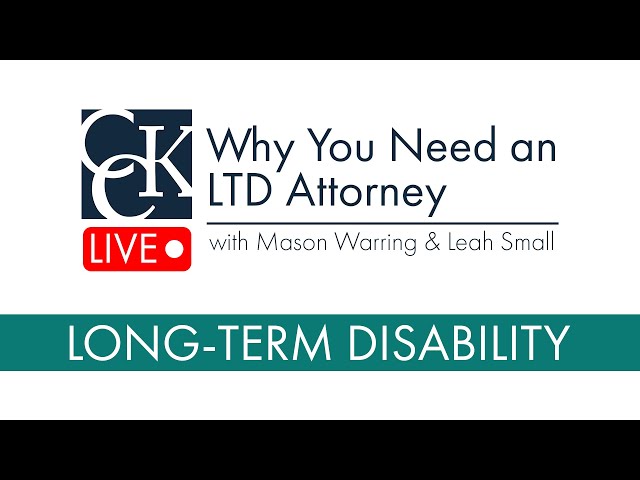 LTD benefits can cover a large percentage of your income.  It is important, however, to refer to your policy for this information.  Regardless, when you cannot work, it is important to protect your income so you can focus on managing your condition.  Receiving chemotherapy is both physically and emotionally draining.
However, there are issues when filing a long-term disability claim when you suffer from chemotherapy fatigue.  Insurance companies routinely deny LTD claims for treatment-related conditions.  This is not to say that it is impossible to receive an approval.  However, insurers view such conditions as "temporary" or "short-term."  As such, they are more likely to approve short-term disability benefits rather than long-term disability benefits.
Short-term disability benefits typically last for three to six months; yet chemotherapy can last upward of six months, sometimes longer, and the side effects can extend even beyond that.  Short-term disability benefits may help for some, but for others, it is simply not enough.
Providing sufficient supplemental evidence is crucial if you want the insurance company to issue an approval of your claim.  The absence of diagnostic tests makes this supplemental evidence even more crucial.
Filing an LTD Claim for Chemotherapy Fatigue
While some types of cancer may not prevent a person from working, the treatments they undergo can impair their ability to work.  When you file an LTD claim for chemotherapy fatigue, it is vital to include as much supplemental evidence as possible.  Additionally, it is important, when submitting the claim forms, to be as accurate and clear as you can when describing how your condition affects you.
Moreover, it is essential to thoroughly read your policy and understand the definition of disability located therein.  You must prove this definition for the insurance company to issue an approval.
Nevertheless, supplemental evidence can include specialized reports from your treating physicians.  These reports are crucial for chemotherapy fatigue because your doctor has insights into how exactly your condition affects you.  Ordinary medical exams do not tell the whole story, especially with a treatment-related condition.
Additionally, you may submit witness statements from family, friends, and coworkers to illustrate why you need benefits.  These witness statements will explain, from the people who see you daily, how your fatigue affects you both at home and at work.  Vocational evaluations, likewise, can bolster a claim for chemotherapy fatigue.  A vocational expert can evaluate how your condition impacts your ability to perform your job.
Appealing a Denial of Long-Term Disability Benefits for Chemotherapy Fatigue
If your insurance company denies your initial claim for LTD benefits for chemotherapy fatigue, you have the right to appeal.  The appeal stage is critical, so reaching out to a long-term disability attorney is essential.  If you have an employer-given group policy, then ERISA law governs your claim.  As such, the administrative appeal is the last time you may submit new or updated evidence.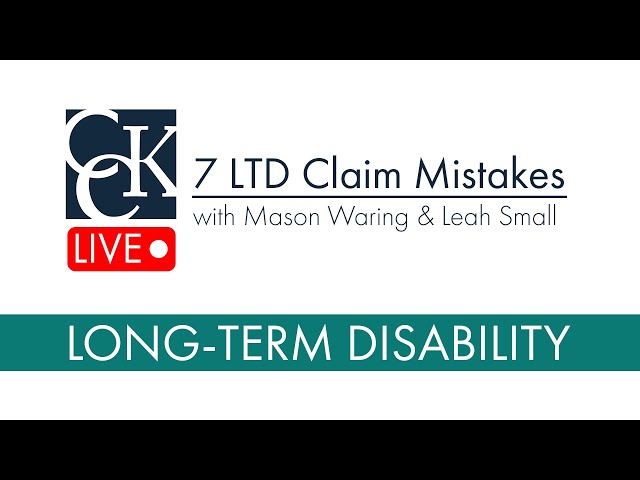 Your insurance company will send you a denial letter.  Within this denial letter should be a reason and/or explanation for how they reached their decision.  It is important that your appeal directly addresses these issues.
A long-term disability insurance attorney understands the complexities of an LTD appeal.  An attorney can help you navigate this process, which will help bolster your claim and increase your chances of winning an approval of your appeal.
Call Chisholm Chisholm & Kilpatrick Today for a Free Consultation
Regardless of where you are in the process, it is important to consult with an experienced long-term disability lawyer.  Often, insurance companies prioritize their financial needs over the health needs of their clients.  Our team has over 30 years of collective experience dealing with insurance companies.  We know what they are looking for and how to make sure they handle your claim fairly.
We can help review your LTD policy, collect the right evidence, act as a point of contact between you and the insurance company, and more.  Call us today at (800) 544-9144 for a free consultation regarding your claim and see how we may be able to assist you.