Veterans Law
50% VA Disability Rating for Migraine Headaches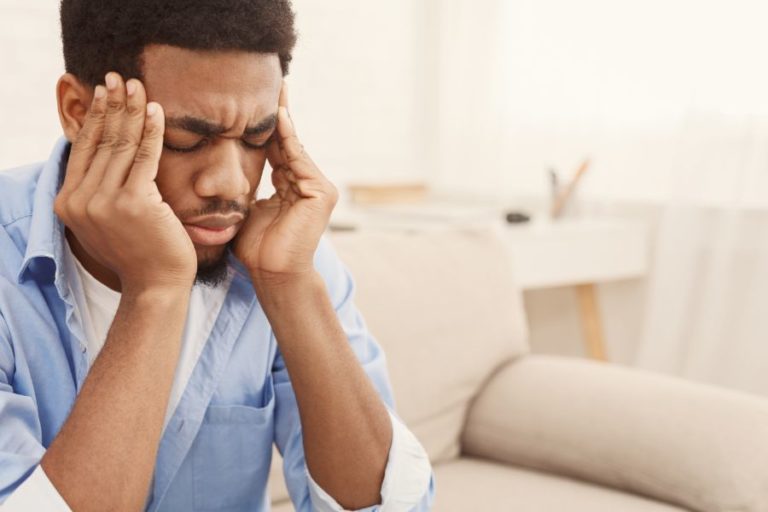 What are Migraine Headaches?
Migraine headaches are a type of headache characterized by intense pain that can be accompanied by nausea, vomiting, sensitivity to light and sound, lightheadedness, and blurred vision.  Migraines can last for hours to days, and the pain can be so severe and debilitating that it interferes with a person's daily activities.
Migraines often occur in four stages:
Prodrome
Aura
Attack
Postdrome
Although it is unclear what causes migraines, triggers can include hormonal imbalance, alcohol, stress, sensory stimulation, certain foods, and changes in environment.
After experiencing a migraine, people may feel drained, tired, or confused.  A combination of medications and lifestyle changes might help treat migraine headaches.
How to Get Service Connection for Migraines
To get service connection for migraine headaches, veterans generally must show proof of the following three things:
An in-service event, injury, or illness;
A current diagnosis by a medical professional; and
A medical nexus, or link, between the in-service event, injury, or illness and current diagnosis.
Even if a veteran does not have an official diagnosis of migraine headaches, chronic headaches or head pain can still cause functional loss or affect their ability to earn wages.  In other words, if a veteran does not have a diagnosis of migraines, they may still be able to receive compensation if there is proof that the condition affects their functionality.  However, this path to compensation is typically more difficult.
To submit a claim for service connection, veterans can fill out and submit a claim via VA Form 21-526EZ.  This form can be submitted online, by mail, in person at your local RO, or with the help of a representative.
Secondary Service Connection for Migraines
If a veteran is service connected for a disability that causes them to develop migraines, they can file a claim for secondary service connection.  VA grants secondary service connection to veterans that show:
A diagnosis of migraines; and
Medical evidence showing the connection between the service-connected condition and the migraines.
Some common service-connected conditions that may cause migraines include:
How Are Migraines Rated?
VA rates migraine headaches under 38 CFR § 4.124a, Schedule of Ratings – Neurological Conditions and Convulsive Disorders, Diagnostic Code 8100.  The diagnostic code includes disability ratings from 0 to 50 percent disabling, with criteria based on the severity and frequency of the migraines:
50% – with very frequent completely prostrating and prolonged attacks productive of severe economic inadaptability
30% – with characteristic prostrating attacks occurring on an average of once a month over the last several months
10% – with characteristic prostrating attacks averaging one in two months over the last several months
0% – with less frequent attacks
The term "prostrating" generally means the migraine headaches are so severe and debilitating that the veteran must stop all activity/lay down for an extended period of time due to complete exhaustion and physical weakness.   It may also require veterans to take medication or seek medical attention.
How Does VA Interpret Severe Economic Inadaptability?
In many cases, VA will deny veterans the 50 percent disability rating on the grounds that their migraine headaches are not productive of severe economic inadaptability.  However, VA often uses the wrong standard when doing so.
Specifically, VA will improperly require the veteran to demonstrate that their migraine headaches actually produce severe economic inadaptability, instead of considering whether the migraine headaches were capable of producing severe economic inadaptability.  If this occurs, veterans have the right to appeal VA's denial.
CCK has won a number of cases at the Court of Appeals for Veterans Claims (CAVC) regarding this very issue:
Board Erred in Denying Higher Initial Rating for Veteran's Headache Condition
Board Denial of Increased Rating for Headaches Contained Legal Error
Board Denied Increased Ratings for Headache and Cervical Spine Conditions, CCK Successfully Appealed
Compensation & Pension Exams for Migraines
VA will likely schedule veterans for a Compensation and Pension (C&P) exam to determine if a nexus exists.  A C&P examiner will gather information about the condition during the exam to decide if it is "at least as likely as not" that the migraines are related to the veteran's service.
C&P exams are also used to evaluate the severity of a veteran's migraine headaches (and determine if they are prostrating).
Veterans should be sure to thoroughly explain the severity of their symptoms to the examiner.
It is important to detail all symptoms and limitations that occur during a migraine episode so the C&P examiner can accurately assess their impact.
If the outcome of a C&P exam is unfavorable, there are ways to challenge it.  Veterans should obtain a copy of their exam to see if any information discussed during the appointment is missing or noted inaccurately.  Veterans can also request a second opinion from a private physician or medical professional.
Using Evidence to Prove Your Migraine Headaches Claim
There are a number of ways in which veterans can show that their migraine headaches meet the 50 percent rating criteria.
Lay Statements – Lay statements can be helpful as they allow veterans to detail their symptoms and the impact they have on their daily life or ability to work.  Veterans may want to explain what happens when they are experiencing a migraine headache and emphasize what activities they can and cannot do when one occurs.  When writing a lay statement, veterans may wish to consider the following questions:

Do the migraines occur weekly? Bi-weekly? Only a few times a month?
Do you have to miss work because of your migraines? (If so, submitting pertinent employment records may be beneficial as well)
Do you take any medication for your migraines?
A veteran's friends, family members, coworkers, or fellow service members can also submit lay statements detailing the impacts of the veteran's migraines from their perspectives.
Medical Opinions – Medical opinions provided by a healthcare provider can also establish that the migraines are both prostrating and prolonged.  Specifically, the healthcare provider can attest to the severity, frequency, and duration of the condition. Veterans can also ask their doctor to fill out a DBQ for migraines and submit it as part of their claim.
Vocational Expert Reports – It may be beneficial for veterans to obtain an opinion from a vocational expert to demonstrate that their migraine headaches are productive of severe economic inadaptability.  A vocational expert can explain how the veteran's condition interferes with their ability to work.
TDIU for Migraines
If service-connected migraine headaches prevent a veteran from obtaining and maintaining substantially gainful employment, they may be eligible for total disability based on individual unemployability, or TDIU.  TDIU allows veterans to receive compensation equal to a 100 percent VA rating for migraines, even if their combined disability rating is less than that.
To be awarded schedular TDIU, veterans must have:
One condition rated at least 60 percent disabling; OR
Two conditions that can be combined to reach at least 70 percent, with one condition rated at least 40 percent.
Veterans who do not meet these qualifications may be eligible for extraschedular TDIU if they can prove that their migraines uniquely hinder their ability to maintain substantially gainful employment.
Need Help with Your Appeal for Migraine Headaches?
Winning your VA disability claim for migraine headaches can be challenging as the rating criteria is somewhat vague.  If you need help appealing a denial or filing for an increased rating, it may be beneficial to seek the assistance of an accredited representative.  Accredited representatives are recognized by VA as being qualified to represent veterans before VA.  An accredited representative can help gather evidence, craft skilled arguments, or submit documentation on your behalf.  For a free case evaluation to see if we can help, call CCK today.