Veterans Law
50% VA Disability Rating for Migraine Headaches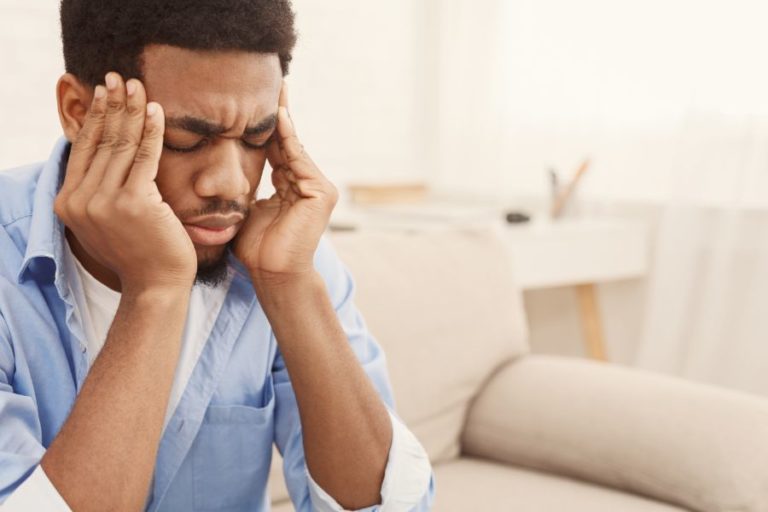 Migraine Headaches
Migraine headaches are a type of headache characterized by intense pain that can be accompanied by nausea, vomiting, sensitivity to light and sound, lightheadedness, and blurred vision.  Migraines can last for hours to days, and the pain can be so severe and debilitating that it interferes with a person's daily activities.
Some people experience warning signs or symptoms before a migraine attack occurs, including constipation, mood changes, food cravings, neck stiffness, increased thirst and urination, and frequent yawning.  Furthermore, some individuals report experiencing an "aura."  Examples of migraine aura include visual phenomena, such as seeing various shapes, bright spots or flashes of light, vision loss, pins and needles sensations in an arm or leg, weakness or numbness in the face or one side of the body, and difficulty speaking.
After experiencing a migraine, people may feel drained, tired, or confused.  A combination of medications and lifestyle changes might help treat migraine headaches.  According to VA, veterans who deploy are more likely to develop migraine headaches. Veterans who experience migraine headaches as a result of their time in service may be eligible to receive VA disability compensation at a maximum rate of 50% Migraine headaches.
VA Rating Criteria for Migraine Headaches
VA rates migraine headaches under 38 CFR § 4.124a, Schedule of Ratings – Neurological Conditions and Convulsive Disorders, Diagnostic Code 8100.  The diagnostic code includes disability ratings from 0 to 50 percent disabling, with criteria based on the severity and frequency of the migraines:
50% – with very frequent completely prostrating and prolonged attacks productive of severe economic inadaptability
30% – with characteristic prostrating attacks occurring on an average of once a month over the last several months
10% – with characteristic prostrating attacks averaging one in two months over the last several months
0% – with less frequent attacks
Generally speaking, the term "prostrating" means that the veteran's migraine headaches are so severe and debilitating that he or she is required to lay down for an extended period of time due to complete exhaustion and physical weakness.  Typically, prostrating migraines also require veterans to stop all activity and possibly take medication or seek medical attention.
Breakdown of the 50% Migraine Headaches Rating Criteria
In order to prove your service-connected migraine headaches warrant the highest disability rating (50%), you must understand all aspects of the rating criteria.  Specifically, the 50% disability rating can be broken down into four main terms: very frequent, completely prostrating, prolonged, and productive of severe economic inadaptability.  In regards to "very frequent," VA will likely require your migraine headaches to occur on average more than once a month.  For example, a veteran experiencing migraines two or three times per month would likely meet the "very frequent" standard.
As mentioned above, prostrating refers to an individual laying down as the result of his or her migraine headache.  Therefore, "completely prostrating" at the 50% level likely means that you are entirely bedridden for the period of time when experiencing a migraine headache.  Veterans who are unable to sit or stand up during the migraine attack would likely satisfy this aspect of the disability rating.  The term "prolonged" deals with the length of the migraine headache itself, or how long it lasts.  VA does not outline a specific requirement, but veterans must at least show that they are affected for a significant amount of time.  Finally, severe economic inadaptability essentially means that your migraine headaches affect your ability to work, often requiring you to be absent several days of the month.
Proving Your Migraine Headaches Meet the 50% Rating Criteria
There are a number of ways in which veterans can show that their migraine headaches meet the 50% rating criteria.  For example, lay statements can be helpful as they allow veterans to detail their symptoms and the impact they have on their daily life or ability to work.  Veterans may want to explain what happens when they are experiencing a migraine headache and emphasize what activities they can and cannot do when one occurs.  Medical opinions provided by a healthcare provider can also establish that the migraines are both prostrating and prolonged.  Specifically, the healthcare provider can attest to the severity, frequency, and duration of the condition.  Furthermore, it may be beneficial for veterans to obtain an opinion from a vocational expert to demonstrate that their migraine headaches are productive of severe economic inadaptability.  A vocational expert can explain how the veteran's headaches interfere with his or her ability to work.
How Does VA Interpret Severe Economic Inadaptability?
In many cases, VA will deny veterans the 50% disability rating on the grounds that their migraine headaches are not productive of severe economic inadaptability.  However, VA often uses the wrong standard when doing so.  Specifically, VA will improperly require the veteran to demonstrate that his or her migraine headaches actually produce severe economic inadaptability, instead of considering whether the migraine headaches were capable of producing severe economic inadaptability.  If this occurs, veterans have the right to appeal VA's denial.  CCK has won a number of cases at the Court of Appeals for Veterans Claims (CAVC) regarding this very issue:
TDIU Benefits for 50% Migraine Headaches Disability Rating
Total disability based on individual unemployability, or TDIU, is a benefit paid at the 100% level that is reserved for veterans who are unable to secure and follow substantially gainful employment as a result of their service-connected conditions.  There is some overlap between TDIU eligibility requirements and the 50% disability rating criteria for migraine headaches.  Specifically, the 50% migraine headaches rating criteria includes "severe economic inadaptability," meaning that you have already demonstrated to VA that your condition interferes with your ability to work.  While veterans with a 50% disability rating for migraine headaches are not automatically entitled to TDIU benefits, they can use this evaluation as evidence in support of their unemployability claim.