Veterans Law
Special Monthly Compensation Series: SMC (t)
Special Monthly Compensation (SMC) is awarded to veterans with a service-connected condition, or conditions, which result in anatomical loss or certain levels of impairment. There are several types of SMC depending on the severity and extent of the disability or disabilities.
Veterans do not need to apply for SMC, VA is supposed to consider entitlement to SMC when they see a veteran qualifies for the benefit. SMC (t) discussed in this blog, as with most SMC, is a benefit awarded in place of a veteran's monthly VA disability, not in addition to.
For more on the foundations of SMC, read our SMC overview here.
SMC (t)
SMC (t) is a level of Special Monthly Compensation specifically for veterans who suffer debilitating residuals of a Traumatic Brain Injury (TBI). TBIs are widespread among veterans who served in Iraq and Afghanistan due to the prevalence of roadside bombs and various explosives.
In part due to the increase in instances of veterans with TBIs, VA overhauled their TBI rating schedule and Congress added a new level of SMC specifically for those whose TBI residuals are especially incapacitating.
SMC(t) pays at the highest rate for SMC. The current rate for SMC (t) for a single veteran with no dependents is 9,004.64. This rate is equal to the rate paid for SMC (r)(2). As mentioned above, SMC (t) is granted in place of a veteran's monthly VA disability rating, not in addition to.
How to Qualify For SMC (t)
To receive SMC (t), a veteran must meet the following criteria:
The veteran needs regular aid and attendance (A&A) for the residuals of TBI
The veteran is not eligible or a higher level of A&A under SMC(r)(2); and
The veterans would need hospitalization, nursing home care, or other residential institutional care without in-home A&A.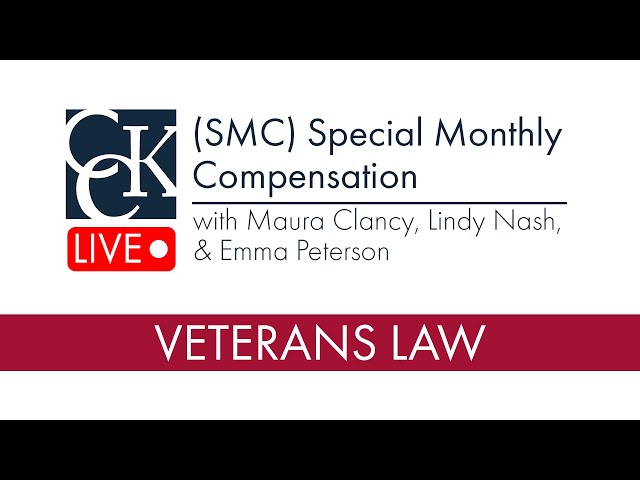 What Is A&A?
Under 38 C.F.R. 3.351(a), VA defines A&A as being "helplessness or being so nearly helpless as to require the regular aid and attendance of another person." The person providing the A&A for the veteran does not need to be a professional caregiver or medical professional, and is often times a spouse or family member.
Several factors are considered for entitlement to A&A such as whether the veteran is unable to dress, feed, or go to the bathroom themselves, or has a frequent need to adjust a prosthetic that cannot be done without help, or the veteran requires care and assistance in order to be protected from dangers in their daily environment.
What Is SMC(r)(2)?
SMC(r)(2) is a level of SMC for veterans who need a higher level of care above that covered in A&A. A higher level of care is defined by VA to mean a "need for personal health-care services provided on a daily basis in the veteran's home by a person who is licensed to provide such [including] (but are not limited to) such services as physical therapy, administration of injections, placement of indwelling catheters, and the changing of sterile dressings."
In order to receive SMC(r)(2), a veteran must meet the criteria for SMC(o) and need a higher level of care.
Why Did Congress codify SMC(t)?
Congress enacted SMC(t) at 38 U.S.C. § 1114(t) because veterans with TBI usually could not meet the strict requirements for SMC(r)(2), but still needed the same higher level of care than that covered in regular A&A because of their TBI residuals. Additionally, the symptoms and severity of TBI can vary widely between veterans, which can make it difficult for veterans with TBI to clearly be eligible for the various levels of SMC.